Robust start for air cargo in 2018: IATA
March 7, 2018: The International Air Transport Association (IATA) released data for global air freight markets showing that demand, measured in freigh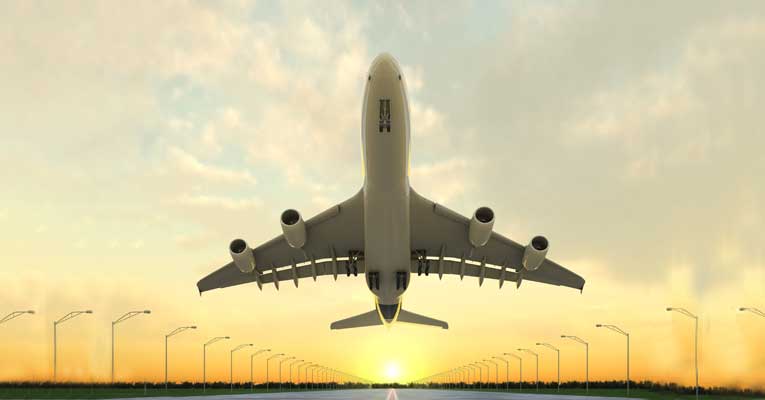 March 7, 2018: The International Air Transport Association (IATA) released data for global air freight markets showing that demand, measured in freight tonne kilometers (FTKs), rose 8.0 percent in January 2018 compared to the year-earlier period. This was up from the 5.8 percent annual growth recorded in December 2017.
Freight capacity, measured in available freight tonne kilometers (AFTKs), rose by 4.2 percent year-on-year in January 2018.
Asia-Pacific airlines saw demand in freight volumes grow 7.7 percent in January 2018 and capacity increase by 2.2 percent, compared to the same period in 2017. The increase largely reflects the ongoing strong demand experienced by the region's major exporters, China and Japan which has been driven in part by a pick-up in economic activity in Europe. However, the upward-trend in seasonally-adjusted volumes has paused.
The continued positive momentum in global freight growth into 2018 reflects the fact that demand drivers for air cargo remain supportive, stated IATA. Global demand for manufacturing exports is buoyant and meeting this strong demand is leading to longer supply chain delivery times. Demand for air cargo may strengthen as a result, with companies seeking faster delivery times to make up for longer production times.
"With 8 percent growth in January, it's been a solid start to 2018 for air cargo. That follows an exceptional year in which demand grew by 9 percent. We expect demand for air cargo to taper to a more normal 4.5 percent growth rate for 2018. But there are potential headwinds. If President Trump follows through on his promise to impose sanctions on aluminum and steel imports, there is a very real risk of a trade war. Nobody wins when protectionist measures escalate," said Alexandre de Juniac, IATA's Director General and CEO.
January 2018
(% year-on-year)

World share¹

FTK

AFTK

FLF
(%-pt)²

FLF
(level)³

Total Market

100.0%

8.0%

4.2%

1.5%

43.3%

Africa

1.9%

12.9%

5.3%

1.7%

24.6%

Asia Pacific

37.0%

7.7%

2.2%

2.7%

52.4%

Europe

24.2%

10.5%

5.3%

2.1%

45.4%

Latin America

2.7%

8.0%

5.4%

0.7%

30.5%

Middle East

13.7%

4.4%

6.3%

-0.8%

41.0%

North America

20.5%

7.5%

4.2%

1.1%

36.3%
¹% of industry FTKs in 2017 ²Year-on-year change in load factor ³Load factor level