Robinsons Global Logistics Solutions (RGL) brings warehousing and distribution solutions for Indian Market
March 20, 2019: Robinsons Global Logistics Solutions (RGL), an integrated warehousing and distribution solutions company, recently launched its operations independently after being spun off from its 65 year old parent company Robinsons Cargo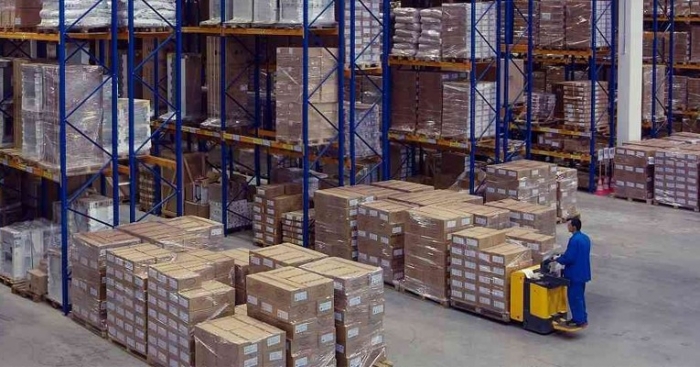 March 20, 2019: Robinsons Global Logistics Solutions (RGL), an integrated warehousing and distribution solutions company, recently launched its operations independently after being spun off from its 65 year old parent company Robinsons Cargo & Logistics (RCNL), with an aim to offer strategic solutions and create deep rooted partnerships with its customers for the Indian market. Leveraging the legacy of the parent company, Robinsons Cargo and Logistics Ltd. (RCNL), RGL offers customised value-added services that are deeply rooted in the values of integrity, customer satisfaction, and efficiency.
The Indian warehousing market was worth Rs 1,463 billion in 2017 and is further projected to reach Rs 3,179 billion by 2023, growing at a CAGR of 13.6 percent during 2018-2023. This growth can largely be attributed to the implementation of GST and the move to grant infrastructure status to the logistics sector that resulted in a growth spurt for the warehousing and supply chain industry in India. Additionally, several other factors, like the country's positive economic policies, growth across major industries such as automobiles, food, agriculture, pharmaceuticals, FMCG and the emergence of organised retail, have supported the growth of the warehousing industry in India. This exponential growth has led to the entry of organised player in the sector, resulting in the standardisation of processes, the introduction of IT-enabled services and creation of structured systems and processes.
With a network of 40 warehouses in 20 states; and an experience of delivering services for past 23 years, RGL aims to offer expert warehousing and distribution solutions that are aligned to the dynamic needs of modern business. With over half a million square feet of warehousing space under its management, RGL is among one of the modern and technologically enabled warehousing and distribution service providers in the country; catering largely to the exponentially growing demands of sectors like manufacturing, retail, infrastructure, IMPEX, and SME's and e-commerce.
Highlighting his vision and future plans for his new venture, Aditya Vazirani, director, Robinsons Global Logistics Solutions, said, "There is a paradigm shift where leaders are focussing on their core competencies such as manufacturing or retail; they are choosing to outsource the logistics to professionals such as RGL. In creating win-win partnerships, we add a definitive value proposition to their business and with our ever-growing network and customisable solutions are the preferred choice. Going forward, we are expecting to grow at 30-40 percent YoY and are investing heavily on technology and in the cold chain space."
With a strong focus on delivering superior warehousing solutions, RGL operates a network of warehouses across key metro cities, tier 1 and tier 2 cities in the country, offering services like 3PL, 4PL, Inventory Control, order management and Quality check activities etc. Through superior technology enabled operations, RGL warehouses are governed through automated Warehouse Management Systems and implementation of Business Intelligence and Analytics.