Zypp raises $25 mn led by Taiwanese battery swapping platform Gogoro
With this fund, Zypp Electric will expand its EV scooter fleet from 10,000 to 2 lakh and widen footprint to 30 cities by Dec 2025.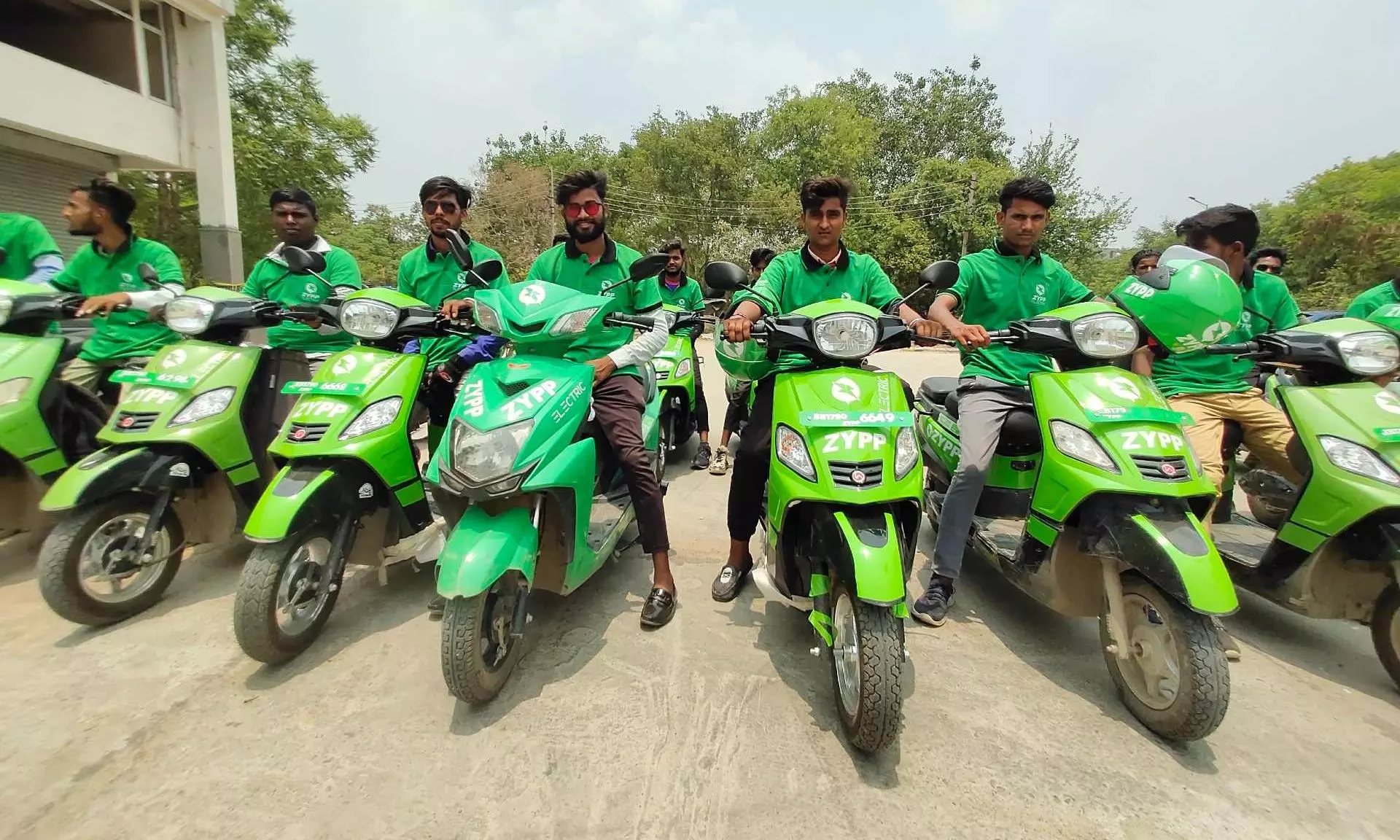 The Indian EV-as-a-service platform Zypp Electric has announced raising series B funding of $25 million led by Gogoro, a global technology leader in battery swapping ecosystems that enable sustainable mobility solutions for cities.

The funding round also witnessed participation from new and existing investors like Goodyear Ventures, 9Unicorns, WFC, Venture Catalysts, LetsVenture, IAN, Ivygrowth, Grip & other angels.
The round is a mix of equity and debt funding, with the $20 million equity round and $5 million debt for fleet expansion from global impact fund IIX along with a large national bank participating the same.
"This is also the first time global impact funds and Indian banks are participating in EV Debt for any fleet operator or startup in the country," reads the release.
With the fresh funding, Zypp has now raised $37.5 million ($30 million in equity and $7.5 million in debt or asset leasing) in total.
"The company will utilize the funds across its operations as it looks to expand its fleet from 10,000 to 200,000 (2 Lakhs) electric scooters and widen its footprint to 30 Indian cities by December 2025. With the funding, Zypp will work on further improving its driver experience, expanding its EV hub infrastructure with Gogoro battery swapping, building sharp IOT & AI enabled EV Fleet management technology, and growing its operations team by hiring across technology and top-level positions. Overall funding will be spent mainly in team & technology and rest in growth & expansion across multiple markets & use cases," it reads.
Akash Gupta, Co-founder & CEO, Zypp Electric said, "Zypp closing Series B in the current funding environment marks a validation of our team's hardwork. We're excited to partner with Gogoro as its partner of growth as our Tech EV ecosystem becomes complete with their amazing battery swapping & EV offerings for the Indian market. This funding round bolsters our confidence, team & technology efforts to expand at scale across many cities of India and then the world. Also, this is good for the entire EV industry where large pools of global capital have now started pouring in. We at Zypp look to deploy 200,000 vehicles with plans afoot to be the largest EV services company in the world to reach our Mission Zero Emission. The impact that we're creating in the lives of our driver partners is what brings sheer joy in our entire mission and we plan to make Zypp the most loved platform for delivery partners & our customers."
Zypp Electric is on its Mission Zero Emission in the last-mile delivery area by enabling major e-commerce, food, grocery delivery, and ride-sharing giants to go electric. In 5 years of its inception, Zypp has become the go-to & largest EV partner for enabling EV-as-a-Service in last mile. It is now enabling 10,000 Zypp-affiliated gig workers to earn more and save more & plans financial inclusion opportunities for lacs in India via its EV Full Stack Tech Enabled Fleet Management solution. It has already completed 15 million deliveries on electric vehicles for its large pool of top eCommerce partners while saving around 33Mn KG Co2 till now. BigBasket, Zepto, Flipkart, Myntra, Zomato, Swiggy, Blinkit, Dunzo, Uber, Rapido, Jio Mart, PharmEasy, 1MG, Delhivery, Bluedart and many more, are a few key partners of Zypp.
Horace Luke, Founder & CEO, Gogoro said, "Zypp Electric has taken a key leadership position in the sustainable transformation of India's fleet and last mile delivery industry but the opportunity is immense and with this new funding it will be able to expand its capabilities and market impact. As a technology innovator and global leader in battery swapping, Gogoro is committed to advancing urban sustainable energy and transportation and supporting like-minded companies like Zypp Electric."
Sandeep Mahajan, managing director, Goodyear India said, "Sustainable and efficient last mile deliveries are key to address consumer demand across multiple verticals like prepared food, groceries and packages. Our Goodyear Ventures team is focused on investing in companies with a passion to advance mobility in a sustainable way and was impressed by the commitment of the Zypp team towards making this happen in India."
Goodyear Ventures is a business unit within The Goodyear Tire & Rubber Company, focused on fuelling the future of mobility by supporting and investing in seed-to-growth-stage startups in emerging mobility technology.
In November 2022, Gogoro and Zypp announced a strategic B2B partnership to accelerate the electric transformation of fleets and last mile deliveries in India. Under the pilot project, Zypp and Gogoro are deploying 100 battery-swapping-enabled electric scooters in Delhi-NCR and 6 battery-swapping stations at Zypp hubs.