Celcius Logistics launches hyperlocal temperature-controlled delivery services
Signs first contract with Zomato as partner of choice for their intercity deliveries.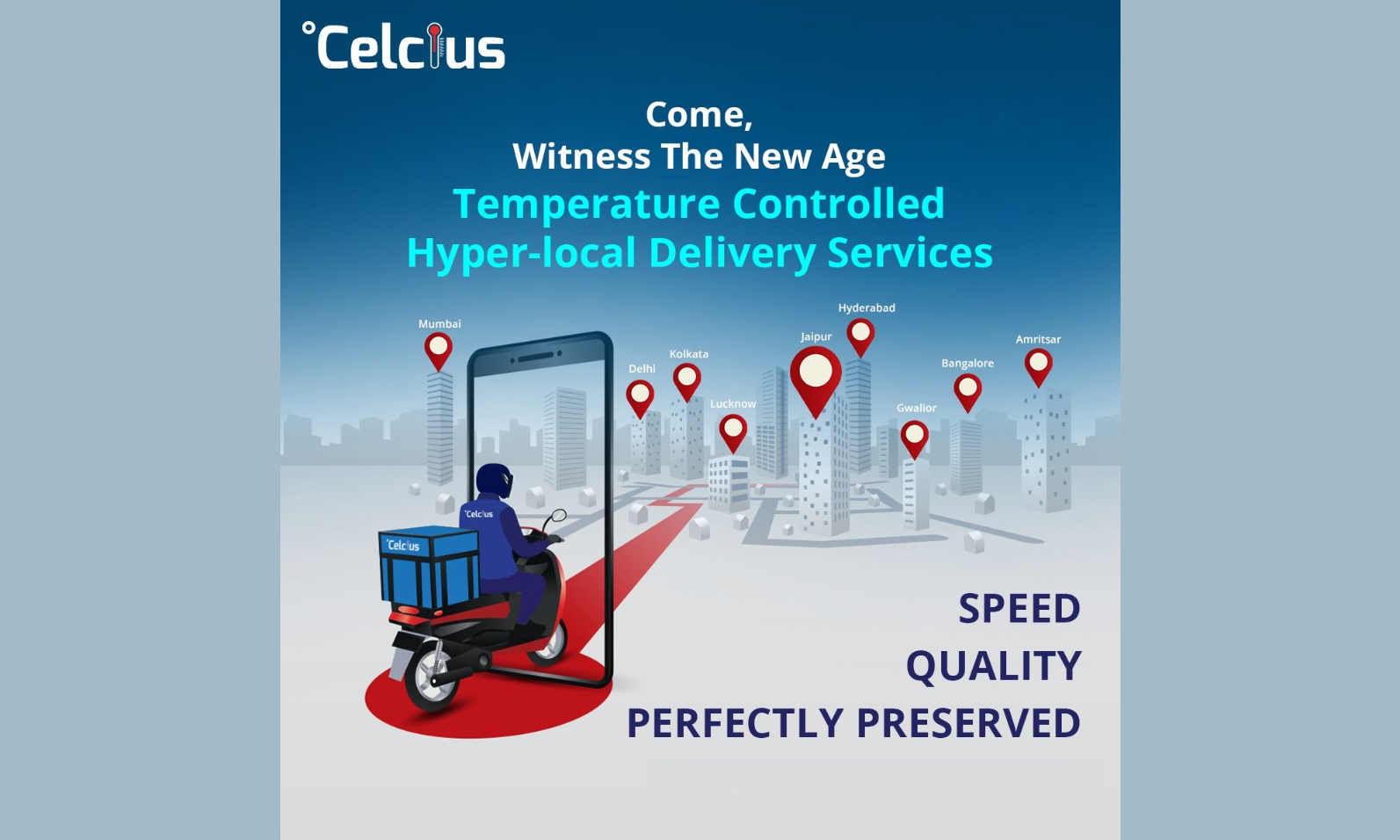 Celcius Logistics announced the launch of its hyperlocal temperature-controlled delivery services for food and pharma orders, as part of its last-mile solution.

Celcius aims to expand to 9 metros, including Mumbai, Delhi, Kolkata, Bangalore, Hyderabad, Lucknow, Jaipur, Gwalior and Amritsar, with 200 riders, within 3 months of the launch. The brand has currently tied up with Zomato and is the partner of choice for temperature-controlled deliveries across various cities for their inter-city orders.
In the long run, Celcius also aims to cater to fruits and vegetable suppliers, direct-to-home services, pharma products and intermediary distributors, vaccine distributors as well as cloud kitchens, canned food companies, and dairy and meat distributors, among others, who would need temperature-controlled deliveries to be made for quantities ranging from 500 gms to 50 kgs.
"Celcius Logistics is the first of its kind cold-chain online marketplace that offers an integrated smart platform for all stakeholders to explore, book, monitor and process their cold supply chain needs, with utmost efficiency and transparency. With their hyperlocal service, Celcius is the first to ensure perfect quality of materials being transported through real-time tracking of temperature at every point," reads the release.
Swarup Bose, Founder and CEO, Celcius Logistics, said, "India currently incurs food losses worth about $14bn, due to inefficiencies in cold supply chain, especially last mile deliveries. These include lapses in maintaining optimum temperatures, using non-refrigerated vehicles for transit for shorter distances, lack of tracking and tracing technology, and handling of products by untrained drivers in the final leg of a cold supply chain. This is especially true for smaller quantities/ volumes which are transported using thermocol / foil wraps or makeshift ice boxes that do more damage than preserve the quality of the product being transported. Celcius's hyperlocal service is designed to deploy tech-first solutions to reduce the massive in-transit wastage of perishables caused by cold chain malpractices and inefficiencies while ensuring speed, quality and agility to transport volumes ranging 500 gms to 50 kgs through bike riders and larger reefer trucks for bigger volumes. We aim to transform the temperature-controlled transport and delivery spectrum with integrated, tech-enabled solutions which ensure superior quality of products delivered anywhere within a maximum time frame of 18 hours!"
The company has already secured contracts for distribution from clients like Zomato, and a host of other cloud kitchens and local businesses that get instant access to all the asset inventory via Celcius's hyper local delivery platform. With the current forecast, the company aims to grow from 200 riders in 3 months to 500 riders in this year, clocking in revenue of ₹15-18 crore in the first year of the launch. Earlier this year, Celcius launched its last-mile delivery platform that provides a customized tech platform for clients seeking an efficient and robust last-mile cold chain service. With the hyperlocal service, Celcius will be for the first time, deploying on-ground bike riders to deliver temperature-sensitive cargo across the country, with guaranteed quality assurance and within record time.