AITWA, Lawyered launch 24/7 legal assistance service for truckers
By promoting truck drivers as national heroes, the Highway Heroes+ Initiative seeks to change how society views them.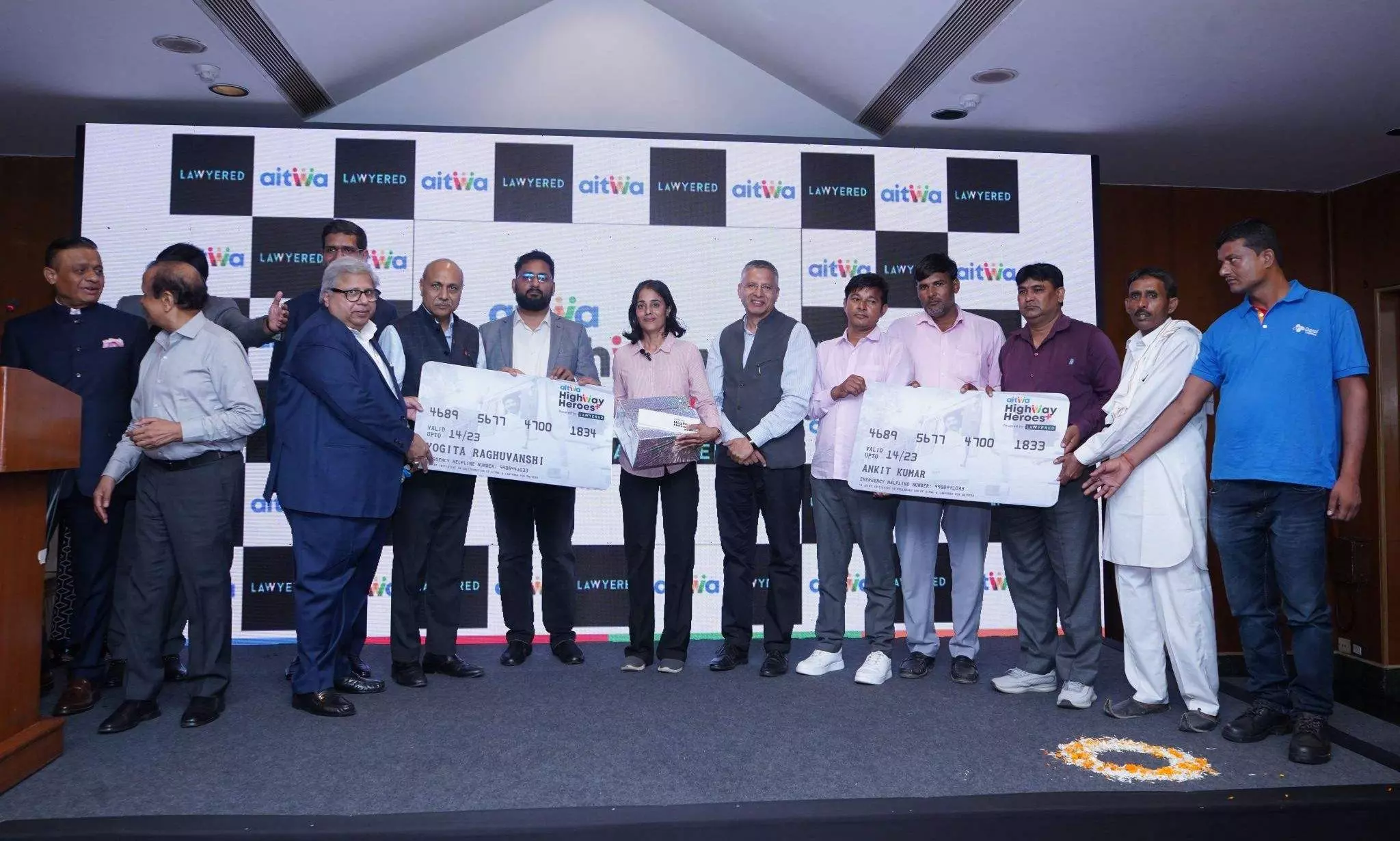 All-India Transporters' Welfare Association (AITWA) in partnership with Lawyered launched India's first time ever 24/7 legal assistance service for truckers Highway Heroes+.

"The Highway Heroes+ programme is an attempt to recognize and honor the unsung heroes of India's economy. This innovative program will drastically alter the lives of truck drivers, who support the economy of our nation," reads the release.
"By promoting truck drivers as national heroes, the Highway Heroes+ Initiative seeks to change how society views them. The program has five main goals with a comprehensive approach," the release also reads.
Recognize and Reward: To recognize the significant impact truck drivers have on the Indian economy and society
Welfare and Well-being: To give truck drivers access to crucial benefits and services that they frequently lack due to the mobile nature of the job
Education and Awareness: To raise public awareness of the crucial role that truck drivers perform & the need to respect this profession
Policy Influence: To work with the government to put legislation into place that elevates truck drivers' working conditions and dignity
Sustainable Future: To address the declining number of truck drivers and guarantee that this field is still appealing to future generations
The Highway Heroes+ card given at a nominal cost to truck drivers has the following main characteristics and advantages:
Offering personal accident insurance up to 5 lakhs, personal accident hospitalization up to 1.5 lakhs, and TTD of 1% of SI every week, up to a maximum of 100 weeks.
24/7 Helpline: Preventing official harassment, offering roadside legal aid, and enabling quick access to emergency services including ambulances, toll booths, and police stations.
Financial Assistance: By providing a credit limit of up to ₹ 25,000 with ZERO% interest and ZERO processing costs through the partner mobile app.
Access to AITWA-sponsored driver-specific camps, promotions, and events around the country.
The first woman truck driver in India, Yogita Raghuvanshi, was honored for her revolutionary accomplishments together with other truck drivers. She narrated the difficulties she faces on highways and very confidently shared how corruption brews at every corner of India's highways. Through the generous supporters of AITWA Highway Heroes+, an amount of ₹ 5 lacs was announced to support her future. AITWA also announced that all women truck drivers in India will receive the HH+ card & benefits free of cost.
IDFC First Bank joined hands with Highway Heroes+ to support the education of daughters of truck drivers from grades 9 to 12. AITWA announced that already 100 daughters have been registered.
The CEO and Founder of Lawyered, Himanshu Gupta, stated his joy for this partnership and emphasized how it may benefit truck drivers all throughout the country.
The initiative's strategic value in changing people's perceptions of truck drivers and recognizing their critical contribution to the Indian economy was emphasized by Lawyered's Chief Strategy Partner, Gautam Saraf.
J.P. Singla, CEO of AITWA, emphasized the program's recognition and awards component while highlighting the need to recognize the significant contribution truck drivers make to Indian society and the economy.
AITWA General Secretary Abhishek Gupta emphasized the value of welfare and well-being for truck drivers and said that the programme strives to give them access to necessary benefits and services that are sometimes absent in their mobile work.
All India Transporters Welfare Association Co-Chairman Mahender Arya commented on the programme's emphasis on education and awareness, highlighting the necessity of increasing public understanding of the essential role that truck drivers play and the significance of appreciating their profession.