Rivigo eyes Tier II and III cities as key markets, expands reach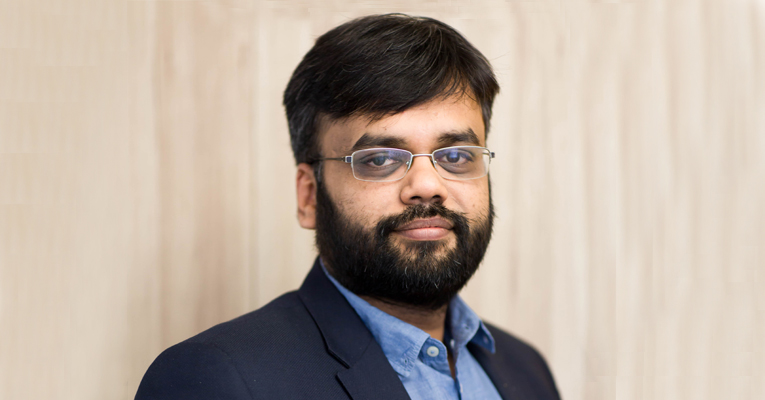 It's that time of the year for which marketers keep waiting with bated breath. Come October 1 and all e-commerce giants will line up with their marketing campaigns announcing bumper discounts and rewarding offers to draw maximum customers, as it is the 'festive season'. As these companies prepare to do brisk business, another industry which rolls up sleeves to make the shopping experience smoother for the customers is the Logistics, as only they can ensure that you get your parcel of happiness on time. We spoke to a major logistics player Rivigo, which recently announced a significant expansion of its part-truck load capability – Rivigo Zoom by adding more than 100 cities to its pan India coverage, especially for the festive season. With the expansion, Rivigo services can now be availed in most state capitals, major cities and industrial centres.
The new-age logistics solutions provider follows a unique driver's relay mechanism, where it places the truck drivers strategically across India and each of them moves goods for an allotted leg of a route until it reaches its destination. The startup claims the concept has helped them lower transit times for deliveries by 50 to 70 percent and also improved service levels. With Rivigo Zoom, Bangalore to Guwahati can now be connected with a four-day transit; Delhi to Guwahati in less than three days; and Delhi to Bangalore in less than three days as well. The expansion also coincides with the company acquiring 1200 trucks from Ashok Leyland Ltd to take its fleet size to 2700 by the year end. Rivigo CEO Deepak Garg talks to Shreya Bhattacharya to reveal more.
What is the role of technology in Rivigo's business plan? Rivigo has installed sensors and devices to get information 'real time' to monitor operations better. Lot of things are automated like there are sensors on our trucks, app with drivers and our 41 pit-stops across the country have tablet personal computers to check everything on real time basis.
The operation is totally paperless. Rivigo has installed a variety of sensors in the trucks to keep a tab on the vital parameters of the vehicle, track their location, and even manage fuel theft. Most of the softwares have been developed by Rivigo's in-house team.
The company is working with a global team of Wabco (Belgium based global supplier of technologies and services to commercial vehicles). It is experimenting with Wabco's anti-collision devices, which have been fitted on a few of Rivigo's trucks to see how they work on Indian roads. The company will do trial runs on the Delhi-Mumbai route. The company will use its core strength of technology, apart from adding trucks and drivers.
How important is e-commerce to your business plan? Logistics cost (pickup, sorting, line haul and last mile) is the highest cost head at a shipment level, with line haul cost forming 50% to 60% of this total logistics cost in Indian e-commerce industry.
One of the primary drivers of the line haul cost is the mode of transportation used i.e. air vs surface. In India, air was the preferred mode of transport for all line haul movements of more than 500 kms. This was primarily on account of poor service quality on surface: very long transit times and lower reliability.
Rivigo provides a comprehensive solution which allows ecommerce companies to reduce their line haul cost per shipment without compromising on the service level (short transit time and 90%+ reliability) Our offerings include: • Rivigo Prime (FTL) - It allows ecommerce companies to create their own time-sensitive and reliable line haul network across the country. Rivigo can provide both two-way and one-way vehicles.
• Rivigo Zoom (PTL) – It provides the same advantage of Prime (short transit time and high reliability) but does not require a company to create a fixed cost network. Zoom is a well-suited product when volume is below a critical level or highly variable in nature.
What are the advantages of choosing Rivigo over other inter-city logistics solution providers? • Full tracking visibility: With our in-house technology, clients can track their vehicles (in Prime) or each bag (in Zoom) on our web platform or mobile application. We also provide API integration facility, allowing direct integration of technology into clients' tracking system
• Regulatory documentation management: Given B2C nature of ecommerce industry, state regulatory requirements are ambiguous. Rivigo provides full support in handling state regulatory requirements across the country including state permit creation (e.g., Form 50 for MP) or paying state entry tax (e.g., 2% in West Bengal)
• High reliability: With self-owned fleet of 1000+ trucks and pan India service network, Rivigo provides 90%+ on time performance With our innovative solutions, our clients have been able to reduce their line haul cost by 50-70%.
How do you think the GST is going to impact the Indian logistics market and to your firm? The Indian logistics sector can fulfil India's GST dream by adopting three bold measures which will have a revolutionary impact on the overall economy.
First, it should enable shorter and predictable transportation lead times. In developed markets, trucks cover 600-800km per day, whereas Indian trucks cover only 250-300km per day due to many factors. India can improve truck efficiency and achieve 800-1000km per day of transit through check post time reduction, better truck technology, road infrastructure upgradation and unique driver management techniques, which can lead to significantly shorter lead times and thus massive reduction in safety stocks. Innovative technology can be further used to make transit times more and more predictable and accurate as has been shown by technologies used in cab app companies.
Second, logistics sector should adopt zero warehousing as the best warehousing strategy. Indian companies have to rethink and be bold about their plant and warehousing footprint. India is large geography, but very well connected and most locations can be reached with 3-5 days of transit with efficient logistics systems. Most successful global players believe in plant fulfilment to provide best logistics efficiencies. Indian companies have to think hard about the need of regional warehousing and gradually eliminate the same. If not fully eliminate, they should build large 1-2 warehouses to reduce storage space and inventory in the system.
Last, it should build transparency and visibility of inventory through extensive use of technology. Currently, the US spends 50% of its total logistics spend (which is 6-8% of GDP) on technology. From 70s to now, the US has gradually replaced inventory spend with technology spend, making logistics more reliable and efficient. Through e-commerce and start up ecosystem, India has got to the technology bandwagon. It now has to be used extensively to enable end to end visibility through the supply chains, promoting efficiency by reducing inventory and need of multiple warehousing.
GST reform, along with innovation in logistics sector can be a game changer for Indian economy. It will be a constitutive shift which will propel our economic growth and benefit not only businesses, but also the Indian society in entirety.
You have added 100 new cities for part-truck transport, how much do you think tier-II and tier-III cities could accelerate your growth? Tier II and Tier III cities would be one of the key markets. We are expecting a big jump in demand this festive season, mainly because of the good monsoon as well as the implementation of the Commission recommendations which has led to higher salaries and pensions. We expect a significant demand growth in Tier-II and Tier-III cities.