Rhenus inks first contract logistics deal in Vietnam with ConCung Corporation
3 April, 2018: Rhenus Logistics Vietnam has signed a three-year contract with ConCung, Vietnam's leading mother and baby products retail chain, for wa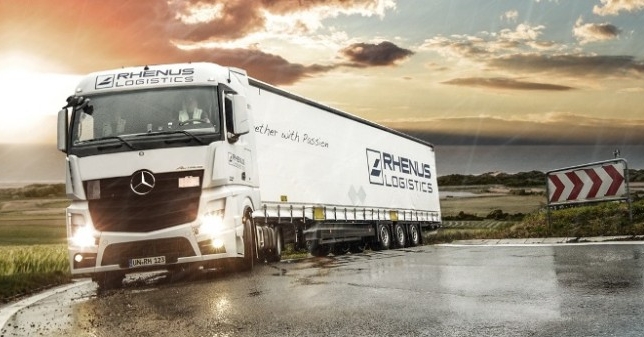 3 April, 2018: Rhenus Logistics Vietnam has signed a three-year contract with ConCung, Vietnam's leading mother and baby products retail chain, for warehousing services and nationwide distribution. The operations for the new client will take place at a new warehouse in Binh Duong.
For Rhenus, a major international logistics service provider, the deal marks the entrance into the Vietnamese contract logistics market and provides an opportunity to showcase its extensive logistics experience and best practices in the local environment. Over the next three years, Rhenus will invest in its nationwide warehousing and distribution functions.
In order to reduce carbon footprints, ConCung and Rhenus are focussing on optimising truck utilisations and paperless operational processes. Operating more than 250 outlets across the country, ConCung is Vietnam's largest retail chain for mother and baby products.
Meanwhile, in order to service its new client, Rhenus Logistics Vietnam inaugurated a new multi-user hub in the Binh Duong province on 2 April. The opening celebration was attended by Rhenus Logistics Vietnam's board of directors, ConCung's executive committee and the project team.
The facility offers 4,000 square metres of dedicated warehouse space. A team of more than 60 staff will operate a 24/7 service to receive, handle, store, order pick and dispatch ConCung's products. In addition, Rhenus staff will provide quality control monitoring on selected products, special handling and labelling, as well as providing fulfilment for the company's e-commerce business.
"Our strategy is to apply our global contract logistics expertise and knowledge to this new geography and to expand our presence in the contract logistics market in Vietnam and across Southeast Asia. Our site in Binh Duong has the capacity to expand as we add new customers to our portfolio," says Ricardo Batista, Rhenus Logistics Vietnam's general manager for warehousing and domestic distribution.
Carsten Schwenke, managing director of Rhenus Logistics Vietnam, adds, " This deal is a major breakthrough for Rhenus' contract logistics business in Vietnam and the perfect opportunity for us to invest in an exciting local market."