Relocation specialist ShiftKarado introduces lowest price challenge to expand footprint
April 17, 2019: ShiftKarado – a fast-growing company in the packing and moving space – has recently announced its lowest price challenge campaign, a strategy to excel further in the market. ShiftKarado traces its lineage to the illustrious Star Worldwide, a global leader in international relocation, B2B relocation and fine art handling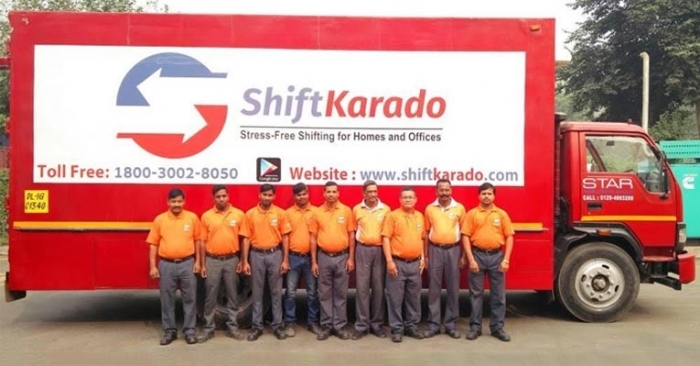 April 17, 2019: ShiftKarado - a fast-growing company in the packing and moving space - has recently announced its lowest price challenge campaign, a strategy to excel further in the market. ShiftKarado traces its lineage to the illustrious Star Worldwide, a global leader in international relocation, B2B relocation and fine art handling - is no stranger to disruption. It has already introduced several innovations such as an app-based service that offers an instant and upfront quote which helps movers compare prices (even before the involvement begins), and thoughtfully price-customized protection levels for that can be synced with any budget. With this new move, ShiftKarado aims to disrupt the sector even more.
ShiftKarado has always been an outfit that's closely tuned-in to the shifting needs and demands of the new generation. The trigger for the new campaign comes from the insight that those moving their homes and offices - especially families and the salaried class who are short of time - are principally guided by costs. While other factors like the safety and security of belongings, a technologically sound team and other offerings like insurance do play a part, but the cost is one of the primary factors that influence a customer in taking the decision.
ShiftKarado's lowest price challenge, therefore, gives families and businesses the never-before satisfaction of opting for a price-bracket that is proven and tested - by the mover himself or herself - as the lowest in its specific class and category. Apart from the big savings, it also helps remove the lingering regret in the mover's mind that they may have missed out on a better market price, of been %u2018fleeced' by unscrupulous companies.
Now, someone has to do is to gather quotes from a variety of renowned packers and movers (including ShiftKarado - which, with their upfront app-based quote, is a quick & easy step) and compare prices. If they find there's a company offering a price that is lower than that being offered by ShiftKarado (in an equivalent and comparable goods and price category), then all they have to do is get in touch with the ShiftKarado team and ShiftKarado will adjust their price to match the lowest price.
In its campaigns, ShiftKarado is actively urging the new age mover - who is swayed as much by cost as by other factors like convenience, professionalism, and tech-savviness - to not take a relocation decision in a hurry. Atul Mithal, founder, ShiftKarado, said, "It will make sense to take the time out to first compare prices of all the packers and movers in the city or region, before taking a decision. We believe our patrons - and those who haven't tried us yet - will love our new lowest price offering. And give us the opportunity to make their move a truly memorable experience."