Raising hopes for a better-connected megapolis
February 20, 2018 : After 21 years of wait, the Navi Mumbai International Airport (NMIA) is finally taking shape. Prime Minister Narendra Modi laying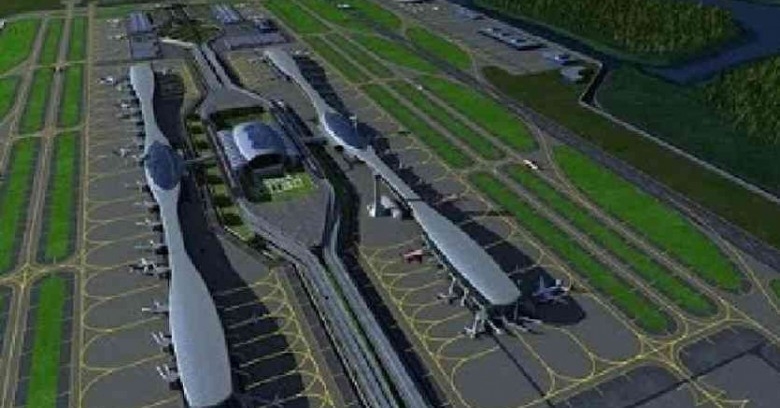 February 20, 2018 : After 21 years of wait, the Navi Mumbai International Airport (NMIA) is finally taking shape. Prime Minister Narendra Modi laying the foundation stone for the Rs 16,700-crore airport on February 18 has opened the doors for a well-connected megapolis.
Planned in 1997 as a secondary airport to meet the growing needs of Mumbai, the project was delayed for more than two decades mired by political indecision, issues of environmental clearances and the funding.
Situated within kilometres from the Jawaharlal Nehru Port Terminal, the airport will help the smooth transition of cargo movement, thus creating an integrated hub for freight in the western part of India.
A special purpose vehicle, Navi Mumbai International Airport Pvt Ltd (NMIAL) was formed with GVK holding 74 percent and remaining held by CIDCO. After completion, the new airport is planned to handle minimum 60 million passengers annually. According to reports, the first phase of the airport will have the capacity to handle a minimum of ten million passengers and 0.26 million tonnes of cargo each year.
Indian aviation is the fastest growing aviation market in the world. By 2034, Mumbai Metropolitan Region's air travel demand is expected to reach 100 million, according to national air travel projections.
"The greenfield airport is the biggest such project in aviation sector in the country. It is part of the mega infrastructure projects planned in and around Mumbai that will be a reality from 2022 to 2025," said Prime Minister Modi.
"By 2022, you will see planes flying from Navi Mumbai and vehicles plying on the 22-km MTHL (Mumbai Trans-Harbour Harbour Link)," he added.