Railway Minister and Maharashtra CM jointly lay foundation stone for onion Cold Storage Warehouse at Lasalgaon
Supply Chain - Minister of Railways Suresh Prabhu and Maharashtra CM Devendra Fadnavis laid the foundation stone for the cold storage at Lasalgaon near Nashik in Maharashtra. Indian Railways' PSU CONCOR (Container Corporation of India Ltd.)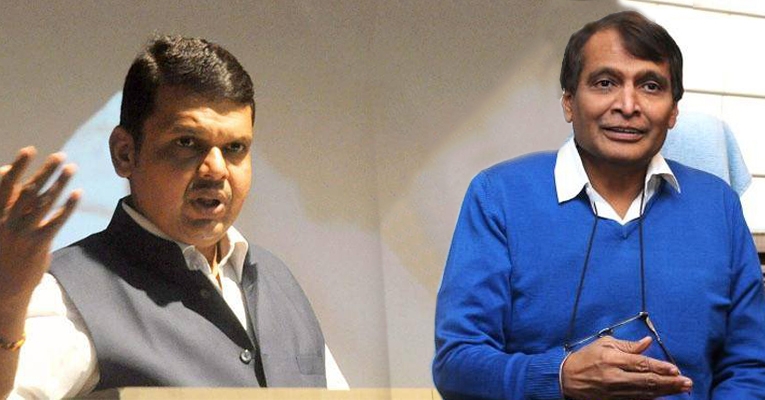 August 02, 2017: Minister of Railways Suresh Prabhu and Maharashtra CM Devendra Fadnavis laid the foundation stone for the cold storage at Lasalgaon near Nashik in Maharashtra. Indian Railways' PSU CONCOR (Container Corporation of India Ltd.) is developing a cold store at Lasalgaon near Nashik for storage of onions and other perishable produce. The total capacity of this cold storage will be 2500 MT out of which 1500 MT will be exclusively utilised for onion storage and remaining capacity for other perishable commodities.
The cold storage at Lasalgaon will be a boon to the farmers of not only Nashik and Lasalgaon but also of nearby areas of Jalgaon, Manmad, Dhule, etc.
The cold storage is being set up at a cost of Rs 5 crores. The cold storage will be maintained by the Lasalgaon Vibhag Sahakari Kharedi Vikri Sangh Ltd. Railways is a major transporter of onion and play a key role in moving onion to various consumer markets from producer states. To reduce the spoilages, Indian Railways allots the rakes or wagons on priority basis wherever possible for carriage of onion.
The climatic conditions largely affect the onion growing areas thereby leading to fluctuations in farm produce. The bumper production needs to be properly stored to stabilise supply during scarcity. The conventional methods lead to losses exceeding 35 percent depending on the weather conditions. The losses are thus national loss as the input cost increases. The cold storage will help in increasing the post storage life of onions and they can be even sent to remote locations. The labour cost is reduced to a great extent as there is no need for turning around the onions as required in conventional storage. There is a direct saving of material cost and farming cost due to saving in weight and spoilage losses. Maharashtra being 33 percent contributor to the national onion production needs quality storage options.