Quick commerce enabler Hanchens raises fund from existing, new investors
Existing investors double stakes, while new investors join Hanchens – India's Quick Commerce enabler to consumer-driven brands.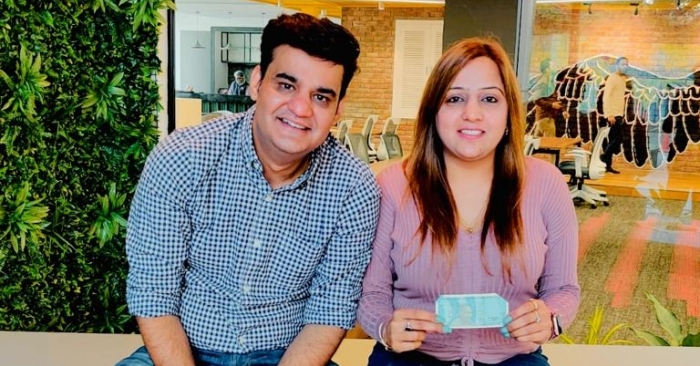 January 21, 2022: Existing investors double stakes, while new investors joinHanchens – India's Quick Commerce enabler to consumer-driven brands.
Within 3 months of the Seed round, and just ahead of the Pre-Series A round, the undisclosed investment round which is over 2x of the last round of funding was led by India Accelerator, ex-head of people operations Delhivery, founder of H-Zone Capital, other investors and saw participation from other prominent angel investors including Kuldeep who was heading Skygourmet in-flight supply chain.
As the company is about to touch ARR of $1 million this month, the company with this investment amount has aggressive plans to expand dark stores and the last mile for quick commerce in 20+ cities and build technology advanced platforms for scale and optimisations.
After strengthening the last mile, we have tied up with leading D2C grocery, pharmaceutical and B2B brands to open dark stores in multiple cities through a few mins, hours and same-day fulfilment. We will launch 3-4 cities each month, and continue to open untapped markets to boost online sales for the brands, said Abhishek Kaushik, co-founder of Hanchens.
The recently acquired funds are just another step in the Hanchens journey. We are grateful to our investors for doubling their stakes and we look forward to bracing advanced technologies to provide instant and more new-age enablement solutions for all the consumer-driven brands, said Dimpy Dewan, co-founder of Hanchens.
Our upcoming Pre-Series A investment in the next 2-3 months will help us strengthen and gain prominence in the dark store and last-mile network across the country, she added.
"Hanchens is a game-changer in the quick commerce segment. Their ability to execute dark stores and last-mile along with the technology play will support aggregators, online players, D2C brands and new entrants to acquire and retain users which is the toughest part in such a competitive and demanding space," said [Pranay Prakash, Ex-Head of People Operations, Delhivery, who doubled his investment in the round]
"Hanchens is solving conventional problems of the consumer-driven brands who need a national player to manage the end-to-end cycle of distribution and supply chain. Our strategic investment in the startup and my 20 years of real state experience will bring efficiency in the entire enablement and supply chain of dark stores and deliveries," said [Abhav Chawla, Founding Partner of India Accelerator, who doubled his investment in the round]
In the ongoing fiscal, Hanchens has been able to carve out its market and build a scalable and successful story with multiple brands including Dealshare, Fresh 2 Home, Big Basket, blinkit(Grofers), Stackbox and others. The opening of Dark Stores in various categories of cities will help the players to facilitate a strong distribution center and grow their online sales.
Founded in 2021, Hanchenshas already dispatched 2 Lac+ orders, with a current MRR of 1Lac orders, grown consistently at 2X rate and aspires to massive geographical expansion with a presence in 400 cities in the next 3 years.