Public-private partnership key for Covid-19 vaccine logistics: DHL whitepaper
September 5, 2020: DHL published a white paper on Friday on delivering stable logistics for vaccines and medical goods during Covid-19 suggesting the need for having public-private sector collaboration for an effective supply chain response, planning for emergency response, connecting partnership networks, building physical logistics infrastructure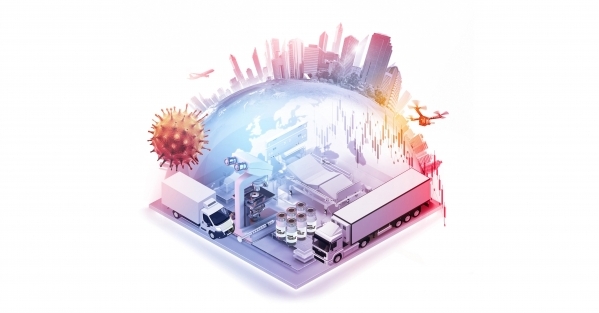 September 5, 2020: DHL published a white paper on Friday on delivering stable logistics for vaccines and medical goods during Covid-19 suggesting the need for having public-private sector collaboration for an effective supply chain response, planning for emergency response, connecting partnership networks, building physical logistics infrastructure, ensuring IT-enabled supply chain transparency and organizing resources.
The paper identifies pain points as demand identification, sourcing, procurement, allocation, quality check, warehousing and last-mile distribution.
With first emergency use authorizations for Covid-19 vaccines expected to be effective in the last quarter of 2020, logistics providers are challenged to rapidly establish medical supply chains to deliver serums of unparalleled amounts of more than ten billion doses worldwide.
Temperature specific challenges
Currently, more than 250 vaccines across seven platforms are being developed and trialed. As Covid-19 vaccines have leapfrogged development phases, stringent temperature requirements (up to -80°C) are likely to be imposed for certain vaccines to ensure that their efficacy is maintained during transportation and warehousing. This poses novel logistics challenges to the existing medical supply chain that conventionally distributes vaccines at ~2–8°C.
First, the sheer number of shipments – imagine almost 15 million cooling boxes in an exemplary supply chain – paired with the required volume of cooling bricks or dry ice. Dry ice production does not seem to be a bottleneck for vaccine distribution. But even under aggressive assumptions, both the availability of suitable packaging as well as the maximum-allowed quantities of dry ice in air cargo transport could potentially limit shipment possibilities in certain cases if the preparations are not made in time.
Second, ensuring consistent temperature management (in a way that avoids damage to the precious shipments throughout the last-mile network) is much more complex for ~50 boxes/parcels than it is for one pallet shipper.
Third, the physical handling of ultra-deep frozen shipments requires special equipment (such as gloves) and processes to avoid injury. This means that a large number of couriers and consignees need to be informed or even trained.
Future public health crisis management to include public-private partnerships
Since the outbreak of the pandemic, demand for medical supplies has surged. For example, UNICEF sourced 100 times more face masks and 2,000 times more medical gloves than in 2019. Bringing medical supplies from their distant sources to use at the frontline has been one of the most crucial activities in pandemic response management in the first phase of the health emergency. For PPE specifically, inbound logistics were a major challenge due to geographically concentrated production, limited airfreight capacity and a lack of inbound quality checks. To ensure stable medical supply in a future health crisis, a comprehensive setup of public health crisis strategies and structures needs to be established by governments with partnerships from both public and private sectors.