PSA's BMCT receives three news quay cranes
April 30, 2019: PSA International Pte Ltd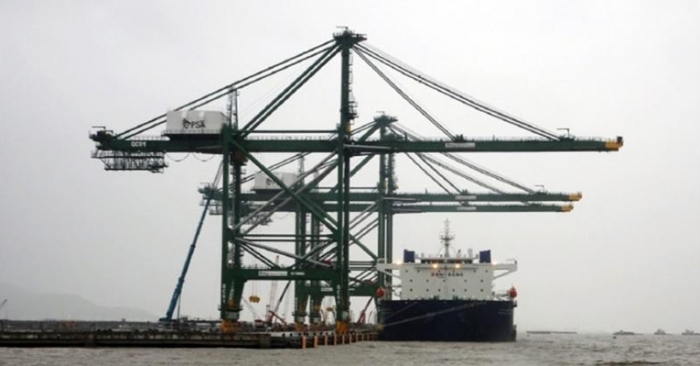 April 30, 2019: PSA International Pte Ltd's Bharat Mumbai Container Terminals Pvt Ltd (BMCT) has received three additional super post Panamax (SPPX) quay cranes increasing its fleet size to 12 quay cranes.
With this addition, BMCT will reach the full phase 1 capacity of 2.4 million TEUs as the new mega cranes will be progressively activated to operations after final commissioning.
BMCT has handled more than 520,000 TEUs in the last financial year (2018-2019), a significant achievement for a startup terminal that has just crossed its first year of operations.
Commenting on the arrival, Sivakumar K, general manager, said, "We are delighted to receive these new cranes, which are equipped with the latest technology and will allow BMCT to handle multiple large container vessels concurrently alongside our 1000 metre berth. BMCT's consistently high productivity and berthing flexibility due to our scale offers customers numerous possibilities to hub and grows their service networks at BMCT."
Planning of BMCT's phase 2 is currently underway and will commence construction in Q4 of 2019. The phase 2 expansion is expected to be operational by the end of 2022 and will bring the total capacity of BMCT to 4.8 million TEUs with a land area of 200 hectares.