Private aviation company JetSetGo starts urban air transport service 'SkyShuttle'
September 28, 2018: JetSetGo, the India-born pioneer of private aviation, recently announced the launch of its SkyShuttle service. Initially serving three key sectors (Mumbai-Bangalore, Juhu-Tarapur, and Juhu-Vapi), SkyShuttle will utilise a combination of efficient premium jets and helicopters to bring the future of flying cars and on-demand urban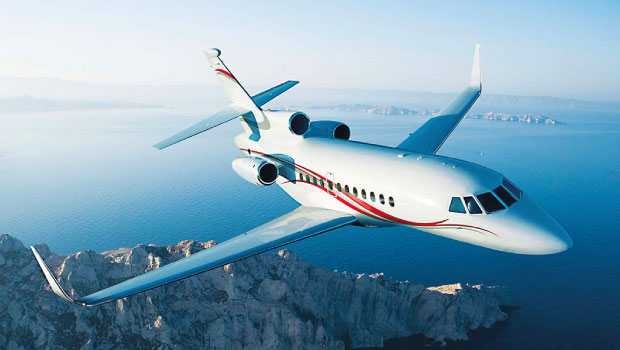 September 28, 2018: JetSetGo, the India-born pioneer of private aviation, recently announced the launch of its SkyShuttle service. Initially serving three key sectors (Mumbai-Bangalore, Juhu-Tarapur, and Juhu-Vapi), SkyShuttle will utilise a combination of efficient premium jets and helicopters to bring the future of flying cars and on-demand urban air transportation one step closer.
Enabling India to lead the world on such concepts, CEO and Co-Founder of JetSetGo, Kanika Tekriwal explained, "Using vertical take-off and landing (VTOL) allows us to make full use of the third dimension in air travel to make daily traffic jams a thing of the past. We've engaged with our customers to understand their daily pains on getting from point A to point B in the most convenient, efficient and enjoyable way, and we firmly believe SkyShuttle is the first step in achieving this for the discerning Indian traveller".
The company announced plans to develop its inter-city and intra-city offering over the coming months. This highly anticipated launch comes close on the heels of circa 20 companies who have drawn active investor interest globally, ranging from Larry Page's Kitty Hawk to Airbus's Vahana and Boeing's bets on electric cargo and passenger aircraft; all of which are aimed at developing new age flying machines of tomorrow.
Co-Founder Sudheer Perla added, "SkyShuttle takes the conversation leaps and bounds beyond a ride-sharing platform which is fundamentally a play on aggregation. We have already achieved success in that area through our core JetSetGo offering, so the challenge has moved on to expanding our on-demand air charters to a broader market segment in a seamless and sustainable manner."
In a press release the company also stated that it had worked tirelessly to comply with regulations, which were previously not designed for such technological and social advancements. JetSetGo has understood and catered to the initial customer demand whilst continuing to bridge infrastructure gaps and solve complex operating dynamics, it added.
The service cuts travel durations significantly by reducing the hours spent at airport counters, stuck in traffic jams, and enduring tarmac delays.