Port of Hamburg shows stable business, handles 136.5 million tonnes of cargo in 2017
February 15, 2018: Port of Hamburg has said that it has handled 136.5 million tonnes of seaborne cargo in 2017, comprising general and bulk cargoes.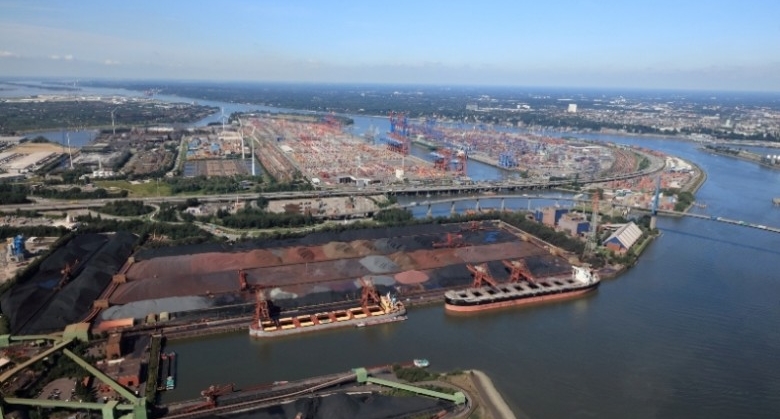 February 15, 2018: Port of Hamburg has said that it has handled 136.5 million tonnes of seaborne cargo in 2017, comprising general and bulk cargoes. The port further stated that a slight downturn occurred in handling of containerized general cargo at 8.8 million TEU, being one percent lower. At 44.7 million tonnes, the bulk cargo total was at the previous year's level.

"On container throughput, developments in 2017 varied. Throughput of loaded boxes was unchanged at 7.6 million TEU, whereas for empty boxes we have to report a downturn of 88,000 TEU to 1.2 million TEU. Against the background of the still outstanding fairway adjustment on the Elbe, and the economic sanctions still in force on trade with Russia that is of such significance for the Port of Hamburg, the result in the container segment is in line with our expectations," explained Axel Mattern, Joint CEO of Port of Port of Hamburg Marketing.
He gave the still outstanding adjustment of the Elbe fairway as one reason for the downturn in empty box throughput. In Port of Hamburg Marketing's view, the restrictions in force on the Elbe and the narrow 'tidal window' are causing ship owners to use available transport space on their mega-containerships primarily to shift loaded boxes. Empty containers are increasingly being routed via other ports in Northern Europe. Of the big container ports there, Hamburg handles the lowest proportion of empty containers at 13.0 percent of the total, and the highest proportion of loaded boxes at 87 percent.
"Once the fairway adjustment has been completed, we shall be able to handle substantially more containers and bulk cargo in Hamburg. Terminals and other port facilities are well prepared for growth. Increased draft on the Elbe and simplification of manoeuvring by the construction of a passing zone on the Elbe downstream from Hamburg will facilitate more efficient use of hold capacities and crucially simplify passing for ultra-large vessels," added HHM Executive Board colleague Ingo Egloff.
The Port of Hamburg's marketing organisation also pointed out a further increase in average containership size. Since the first calls in the port by vessels with a slot capacity of over 18,000 TEU, the total number of these has tripled. In 2017 Hamburg alone received 102 calls by ULCVs in the size bracket 18,000 to 20,000+ TEU, a rise of 52.2 percent. In March the CMA CGM Antoine de Saint Exupery, with a slot capacity of 20,776 TEU, the largest-ever containership is expected to call in Hamburg for the first time.
For the handling segment bulk cargoes, comprising grab, suction and liquid cargoes and contributing one-third to the Port of Hamburg's result, trends on imports and exports differed. A slight downturn was evident in imports, down one percent at 33.1 million tonnes. At 11.6 million tonnes, by contrast exports of these were slightly higher (up 1.1 percent).
On the occasion of the Port of Hamburg annual press conference, Hamburg's Senator for Economics, Transport and Innovation spoke hopefully on the development prospects for Germany's largest universal port. "We have many questions to address concerning the future. We must get to grips with Industry 4.0, with digitalisation and how this will change supply chains. We must develop the port to enable it to play a prominent role. The Port of Hamburg must become a Port 4.0. We will improve the infrastructure, implement the fairway adjustments and secure good general conditions. When extending the port it will be important to identify how Hamburg as a broad based universal port can be economically sustainable, strong and generate new impulses. We are ready to take new paths – in usage, the type of development and in the partners we will achieve this with," said Senator Horch. An example is the new mobile standard 5G, which is being tested in the Port of Hamburg. "5G offers a level of security, reliability and speed that current mobile networks are unable to match. It provides the HPA with a wholly new set of application options," explains Jens Meier, CEO of the HPA. "The testbed allows us to study the future technology and co-shape the standard, which will not only benefit the port but the entire city of Hamburg."
All speakers underlined the importance of the pending fairway adjustments to the lower and outer Elbe.