FROM MAGAZINE: Plan to reach one million partners in next 5 years
Bengaluru-based Shadowfax, started in 2015 with an aim to make instant deliveries a reality in India. Abhishek Bansal, co-founder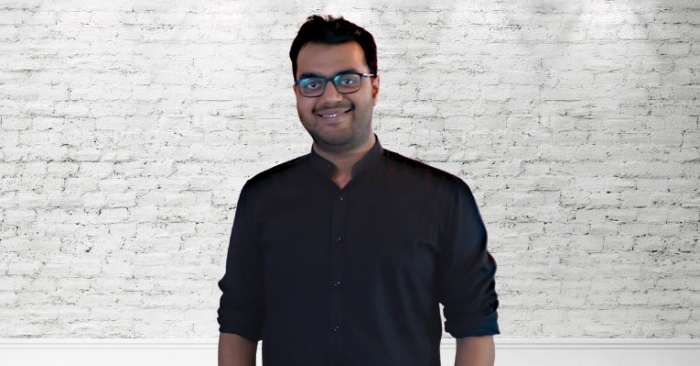 Bengaluru-based Shadowfax, started in 2015 with an aim to make instant deliveries a reality in India. At present, the plug-and-play platform caters to 3,500 pin codes across 200 cities and fulfils two lakh orders per day for food, grocery, fashion, pharmacy, furniture, e-commerce, and other sectors. Abhishek Bansal, co-founder & CEO speaks to Shalini Nair on their mission of connecting over a million micro entrepreneurs and suppliers in logistics industry, and expecting to grow 150 percent y-o-y.
How are you finding the ecommerce potential in the China market?
We have decided to tap the China market aiming to provide services to e-commerce players shipping their products to India as well as Chinese logistics players, who are looking for an Indian partner. We are in talks with a few Chinese players to collaborate.
We feel that it is a fast-growing segment and we have invested a lot in building proprietary algorithms to provide best quality services which would result in a higher top line for our clients.
How have you optimised your business through the funds received last year?
Our $22 million Series C funding from Mirae Asset Financial Group, Qualcomm Ventures, NGP Capital and Eight Roads Ventures; and another one from IFC last year are being used for a 360-degree scale-up. The funds are going towards physical expansion, building a strong management team and technological capabilities.
Currently, we have crossed the benchmark of two lakh orders per day and growing 150 percent year-on-year.
What are your future expansion plans?
We are planning to touch over more than one million partners on our platform in the next five years. Also, we have multiplied our capabilities three-times, since its inception and have projected a 150 percent year-on-year growth for the next five years. Currently, we are serving 3,500 pin codes over 200 cities and expecting to double it by the year-end.
We are trying to explore the milk-run concept for tier I cities which has a lot of opportunities.
How are you value propositioning Shadowfax when several start-ups are entering into the market?
Within a short-period, Shadowfax has become one of India's largest last-mile delivery platforms with more than 50,000 delivery partners network. We are the last mile logistics network offering tech-enabled one-stop delivery solutions. Our unique app enables the delivery of food, grocery, pharmacy, and e-commerce for businesses and helps to create customer delight using technology.
Ours is a continuous journey of innovations and initiatives helping us scale milestones. One of our ground-breaking initiatives in recent times in the perspective of the logistics industry is Delivery Assistance Model - Kirana (DAM). Here, our app enables Kiranas to leverage the existing network, technology, and assets in place in order to cater during the peak season demand. Even the Kiranawallahs can choose to limit delivery within 2 to 3 kilometres. This model stops them from wasting their time, effort, and money by choosing not to go the extra mile.
How have are you developing technological capabilities?
We have a strong team on technology that takes care of route optimisation, delivery partners, and revenue optimisation. We are building capabilities to understand how to take the most efficient route for intercity or hyper-local delivery.
How has reverse logistics enhanced your ecommerce business?
At present, reverse logistics is one of the best products in the industry, where our delivery partner can do an open-box check of returned shipment at the customer's door step. He is given a custom list of quality check, which he can perform on our app instantly.
How will Startup India initiative give more wings to new entrants?
We really welcome the initiative put forth by the Indian government for motivating start-ups. The validation from the government will encourage more and more start-ups to establish their base. At this front, we are in the exploratory phase with the government. In addition to other fund opportunities, we are planning to explore this initiative also.

This interview was originally published in Indian Transport & Logistics News' July - August 2019 issue.