Piyush Goyal asks specl sec to summit report on too many touchpoints delaying trucks at JNPT
June 12, 2020: Minister of commerce and industries Piyush Goyal directed special secretary-logistics Pawan Agarwal IAS to submit a report on complaints regarding the presence of seven touchpoints of different government agencies that delaying the movement of trucks up to 12-14 hours before they are gated into Navha Sheva Jawaharlal Nehru Port Trust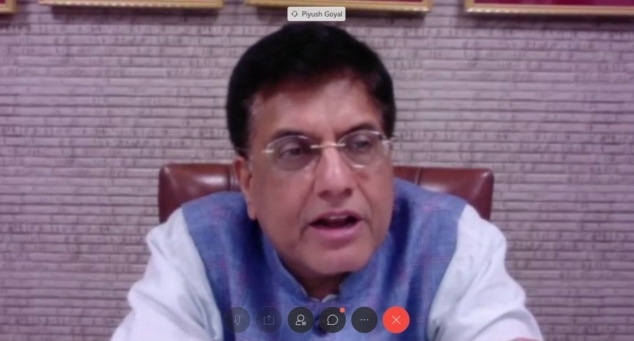 June 12, 2020: Minister of commerce and industries Piyush Goyal directed special secretary-logistics Pawan Agarwal IAS to submit a report on complaints regarding the presence of seven touchpoints of different government agencies that delaying the movement of trucks up to 12-14 hours before they are gated into Navha Sheva Jawaharlal Nehru Port Trust (JNPT).
Geeta Uppal, senior vice president, head - procurement & contracts, Reliance Industries raised the issue of delaying the trucks with exports goods from her company while citing that other ports enable much faster movement of goods.
The minister also noted that his government can't lose customers at India's most important port as it is pushing for export promotion from the country. He was talking to a virtual audience attending the interactive session organised by Freightwalla in association with FICCI.
Logistics industry is not transparent to government
While addressing the grievances of freight forwarders regarding cash flow and solvency minister of commerce pointed to the fact that the freight forwarding and logistics industry was less transparent about the shipping bills, shipping cost and add on costs even upon the request of the central government.
He also noted that there are complaints from the exporters and importers that the logistics players are not extending the benefits they are enjoying in the form of waivers offered by the central government during the lockdown.
Look at this time as an opportunity to improve productivity & efficiency: Mr Piyush Goyal, Minister of Railways and Commerce & Industry at #FICCIWebinar. pic.twitter.com/lweNjpUxRx

— FICCI (@ficci_india) June 11, 2020
Exports picking up
Regarding exports, Piyush Goyal noted that the movement of goods from the county in June first week is in par with that of the last year while in May it was 36 percent down and in April 60 percent.
Migrant workers
While logistic professionals questioned what the government could do to get the migrant drivers back into the manufacturing states, the minister asked associations to take initiative, companies to make an extra effort in ensuring their health and well being and consider them as an important stakeholder in this industry while the government is ready to bring them back on trains.