Qatar Airways Cargo relaunches Next Generation Pharma
More than one in ten global pharmaceutical shipments entrusted to Qatar Airways Cargo's pharma service each year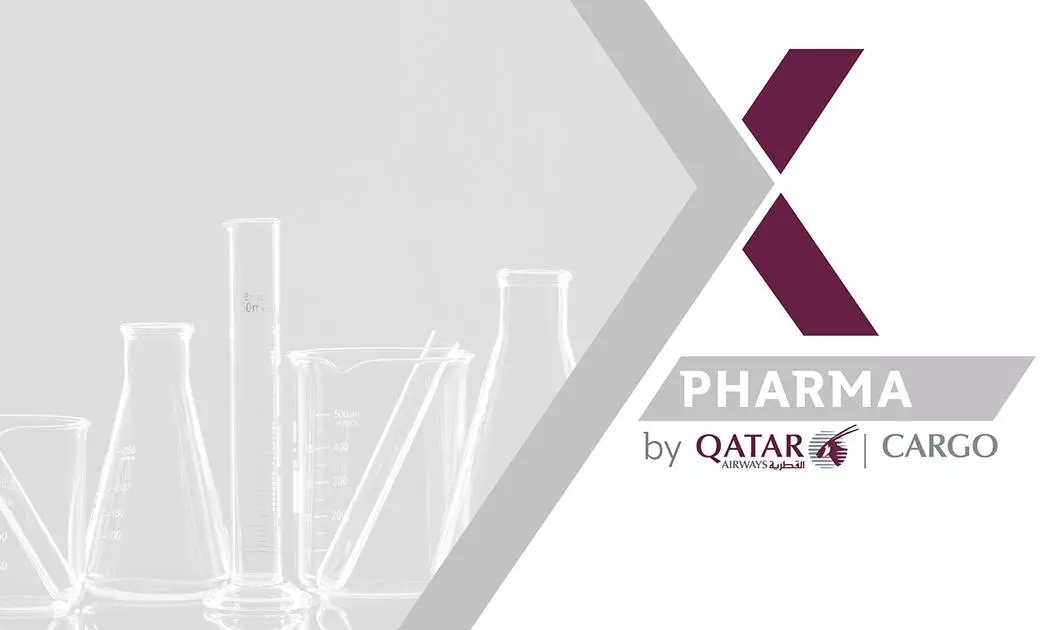 Qatar Airways Cargo announced the relaunch of its pharma product in line with its Next Generation and VISION 2027 strategy.
"The relaunch includes several enhancements that benefit customers and streamlines the handling of different categories of pharmaceuticals and healthcare products, including animal healthcare items that fall under the umbrella of Pharma," says an official release.
"In less than a decade, Qatar Airways Cargo has grown to become an acknowledged carrier of choice when it comes to pharmaceutical products," says Guillaume Halleux, Chief Officer Cargo, Qatar Airways. "Since we first launched our pharma service in 2014, we have invested heavily to bring on board the best industry experts, equipment, and training. We have also proactively involved ourselves in leading industry working groups* to keep a finger on the pulse of this ever-evolving market."
From the current offering of two sub-categories, the cargo carrier now offers five product subcategories – Pharma Critical Advanced, Pharma Critical Passive, Pharma Advanced, Pharma Passive and Pharma Care, the release added. "The enhanced categories enable Qatar Airways Cargo to offer customers a diverse range of solutions to transport their healthcare shipments and ensure optimal handling of all cool-chain pharma products transported on its flights."
The airline has also introduced a two-tier system for its 90 approved pharma stations to provide more information and transparency to its customers. "This enhancement helps in differentiating between the distinct capabilities available at various stations. Tier 1 stations offer both +2°C to +8°C & +15°C to +25°C temperature-controlled storage while having the ability to service electronic containers and dry-ice containers. Tier 2 stations offer only one of the two categories of temperature-controlled storage, handle certain temperature-controlled containers or have limited storage capacity."
Miguel Rodríguez, Senior Manager, Cargo Products, Qatar Airways says: "With 'Next Generation Pharma' we are working on evolving product offerings to meet new and anticipated industry needs, and focussing on digitalising processes and activities to increase transparency and provide more real time information to customers. Better visibility means greater assurance, and faster information flows lead to a more agile, collaborative supply chain, enabling decisions based on actual, in-the-moment facts.
"Our endeavour is to offer customers a wide range of options based on their transport requirements. We aim to be a one-stop-shop for our customers, providing every packaging and container uplift solution necessary to match their diverse product portfolio, and complementing this with our flexible network, temperature-controlled facilities and equipment, as well as professional, expert handling."
Last year, Qatar Airways Cargo transported over 84,000 tonnes of medical and healthcare shipments across its global network via Doha and its regional hubs in Europe, the release added.
(*Qatar Airways Cargo is an active member of the IATA Live Animals and Perishables Board, Pharma.Aero, the Cool Chain Association, and Validaide.)