How blockchain technology can help enhance Indian pharma supply chain
Among technologies, blockchain can have the greatest impact by managing the logistics & inventory as well as reducing counterfeiting and theft.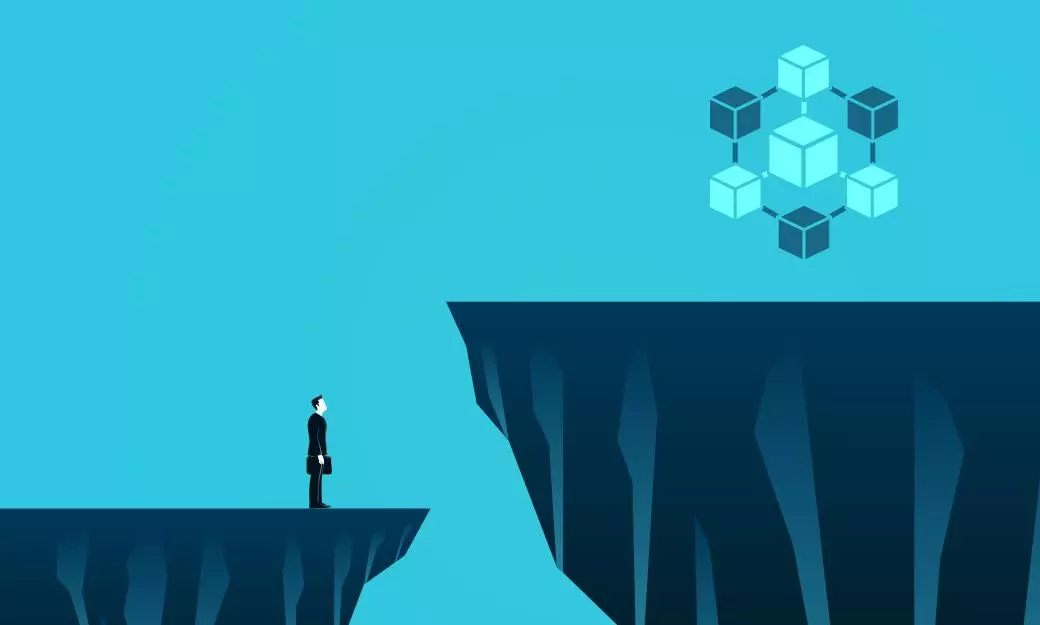 Every industry in India is striving to either innovate or adapt new technologies across all facets of its operations. The scenario is the same for pharma as well. Technologies like big data analytics, Internet of Things (IoT), robotics, Artificial Intelligence (AI) and machine learning are already making their way in the pharma sector, directly or indirectly and in tandem with each other.

However, blockchain technology can have the greatest impact out of all, especially in the pharma supply chain by managing the logistics & inventory as well as reducing counterfeiting and theft issues. According to a Gartner report, by 2025, blockchain would add a business value that will grow to over $176 billion. This would increase further to $3.1 trillion by 2030. It simply shows the unfolding potential.
To better understand the use of blockchain on pharma supply chains, it is important to know the challenges plaguing it.
Complicated and unequipped logistics or distribution ecosystem either due to different software solutions, time zones, globalization or multiple stakeholders. Several third-party cold chain logistics providers lack the adequate capacity and temperature control systems for supporting foolproof drug storage and handling requirements. Companies deal with between 4,000 and 6,000 stockists, which creates a lack of visibility of product movement and availability as well as storage conditions across the supply chain leading to unreliable forecasting, resulting in suboptimal inventory, opportunity loss of sales and poor service levels.
There is a global, large-scale issue of counterfeit drugs endangering the lives of patients. Healthy and effective management of the supply chain is the biggest challenge in the pharma industry today, especially during COVID which made them extremely vulnerable accompanied by a lack of transparency, tracking issues and shipment of outdated products as well. An IQVIA Institute Study says that the worldwide pharmaceutical market will exceed USD 1.5 trillion by 2023. The OECD has found counterfeit goods account for 3.3 percent of the global pharmaceutical drug trade.
In order to overcome these challenges, a foolproof system that tracks the movement of pharma products across the value chain of the pharma supply chain including the suppliers, contract manufacturers, and logistics providers is the need of the hour.
Blockchain technology can play the role of a catalyst in improving the quality of the network as a whole. It can add greater value to the tracking, monitoring and reducing issues in the supply chain and also make the logistics seamless, easier and faster by creating platforms where logistics service providers can share the information in real time. Blockchain technology is also capable of enhancing the security, integrity, data privacy and overall functionality of the pharma supply chain because of its transparent immutable and auditable nature.
Blockchain technology allows all the stakeholders involved in the supply chain to update and share real-time and accurate information via software, which if required can also be shared with and accessed by payers, suppliers, pharmacies, and patients. It has the potential to not only secure the supply chains but also enhance their integrity, data provenance and functionality and also provide traceability until the point of delivery.
Blockchain combined with IoT sensors allows manufacturers to monitor the temperature during the transport and storage of Covid-19 vaccines and flag any outages to check and minimize spoilage during transit.
Future ahead
India is actively moving towards a tech-driven revolution of the healthcare and pharma sectors. The Indian government has already announced that it is looking forward to establishing a national blockchain framework which will focus on forty-four sectors including pharma, healthcare, education and others. The scalability, adaption and acceptance, once it is fully embedded and incorporated into the systems, will surely ease the way for faster results and outcomes.
The views and opinions expressed in this article are those of the author and do not necessarily reflect the views of Indian Transport & Logistics News.