Pharma supply chains need to be more agile to react to demand changes
Vickram Srivastava, head of planning, global supply chain, Sun Pharmaceuticals, highlights the challenges that the pharma supply chain is plagued with and how digitalisation is the way forward for the industry. He also laid stress on proactive crisis management and building agility in the supply chain.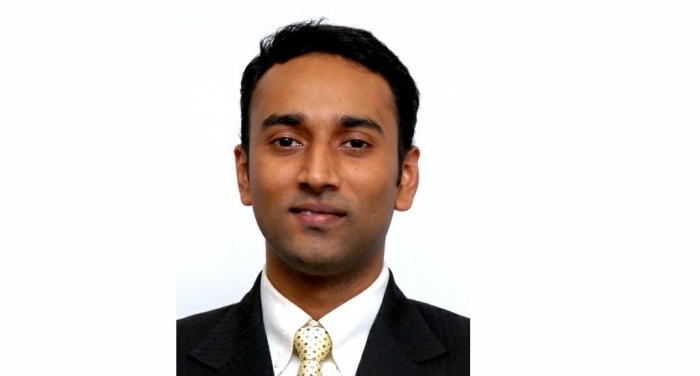 The global pandemic has triggered fear that the global and extended pharmaceutical supply chain would crumble. Drug and vaccine shortages are already causing distress. In addition, the pandemic has exposed some weaknesses in the supply chain that must be addressed as the world recovers and prepares for what the future holds.
Vickram Srivastava, head of planning, global supply chain, Sun Pharmaceuticals, highlights the challenges that the pharma supply chain is plagued with and how digitalisation is the way forward for the industry. He also laid stress on proactive crisis management and building agility in the supply chain.
We are clearly in unsettling times. How has this pandemic impacted your supply chain activities over the last one year?
The pandemic was a truly Black Swan event. We've seen supply chain disruptions in the past but the magnitude of this disruption was very far reaching because both supply and demand end of the value chain got impacted simultaneously. As you know, the pharma industry gets a lot of bulk drugs, chemicals and key starting material from China. In the past, given the disruptions that supply chain professionals have seen, specifically in pharma, we had some inventories built up. We were thinking that once China probably is out of the disruption, we will be back to normal. This was some time in February last year, when the virus started to spread. By March, India, along with the entire world, came to a grinding halt. Though pharmaceutical was part of the essential service services, we have to understand pharmaceutical manufacturing is dependent on very long value chain. For example, you can manufacture all the drugs and keep them ready but how do you pack them? The local printers, foil manufacturers, carton manufacturers have to be ready and operating to supply you those printed components to pack the material. But with help from the government of India, the state government and the administrative machinery, essential service providers and the ancillary support were given special provisions to start operations. So from April last year and then beyond, we started to recover and the supply side of the supply chain recovered. But the demand remained muted as there were lesser patients visiting the doctor and there were lesser elective surgeries. So, in phase one, there was a complete demand disruption where only Covid-specific medicines were getting sold. But in phase two, we started to see a demand recovery probably from the July-August timeframe. The demand curve began to witness a V- or U- to probably a W-shaped recovery.
At the same time, the pandemic has presented new and expanded opportunities and challenges for pharma and healthcare companies. What has been your experience in the last year and what are the opportunities you see in the future?
Pharma has been in the midst of the entire mayhem. We have been actively trying to support in terms of drugs and medications. Then with the vaccine discovery and other medications coming along, a lot of pharma companies saw this as an opportunity to grow. But the main silver lining was in the acceleration in the pace of digital transformation of the pharma business process. Nobody could have imagined us working from home, especially in the pharma industry, this was a taboo because of privacy issues. But the digital push has helped us collaborate further with our suppliers, both down the value chain and up the value chain, with our distributors, with our sales and marketing team. So the entire collaboration, to my mind, has also come to the fore.
Pharma companies are either slowly adopting or are looking at Industry 4.0 tools (AI, Blockchain, Advanced Analytics, Cloud based networking, etc) for reducing manufacturing costs, improving quality, and increasing supply chain flexibility while making deliveries more reliable. What are the critical digital capabilities you need to focus on to prepare for future supply network disruptions?
Industry 4.0 is definitely going to be an adoptive technology going forward for pharma. There is intent from a lot of organizations to see how we can adopt AI/ML, if not in the manufacturing process, at least in the planning side. For example, how do you sense demand, how you can look at micro and macro factors, move away from the traditional forecasting methods and eliminate those biases which we have in terms of generating a unified demand view. So, you can reduce the downtime and improve productivity. Pharma has traditionally done batch manufacturing, where every batch is manufactured, tested and released, which takes a lot of time. So, how we can improve on those cycle times and have continuous manufacturing are some critical areas that the pharma industry is looking at now, with respect to newer technologies coming in. Technology can also help a lot in terms of vendor management and in improving visibility. Blockchain can bring vendors and the customers on one platform and can make information sharing easy and transparent.
What will your top areas of focus be for supplier management risk mitigation in the post-pandemic world?
The single most critical factor that comes to my mind is collaboration. We need to start working with our suppliers as business partners in this VUCA environment where supply chain disruptions can be of global significance. With India going through a very severe second wave, people are fearing about the drug supply to the rest of the world because India is almost supplying a third of the world's generic pharmaceuticals. Right now, India is impacted, tomorrow China could be impacted and Covid-19 is not going to just go away. So we have to be prepared for such supply chain disruptions going forward. In the volatile and uncertain world that we live in now, our supply chain professionals need to de-risk. This can be achieved in two ways. One is to collaborate and partner with your vendors so that you understand their manufacturing cycles, you understand their suppliers, where they are getting their starting material, what kind of inventories they are managing, and also with respect to how you can de-risk geographically. In the pharma industry, our vendor base is spread across the world - we have materials coming in from US, Germany, Europe and China. From an API perspective, almost about 65 percent of the bulk drug comes from China. So we have heavy dependence on China. We need to look at localisation so that we can get our key starting material within the country, so that we have better control on how we are able to manage supplies of critical raw material and inventories. This will lead to lesser disruptions in the supply chain. Going forward, business continuity will become a critical node for companies. We need to ensure that we continue doing what we were able to do and disruptions like a Covid-19 pandemic does not bring us back to ground zero and we rebuild it again.
In your view, how vital will effective supply chains be in solving the current crisis of supply-demand mismatch – for instance, shortage of Remdesivir?
We are part of the critical value chain. When we talk from a demand perspective, the pharma industry is probably the world's third most regulated industry after nuclear and aviation. Any change in vendor or manufacturing facility, increase in capacity needs regulatory approvals, and the timelines for these are neither quick nor cheap. You need to pay a lot of regulatory fees, audits are required and any change in vendor sources or manufacturing facilities is time consuming. Also, logistics plays a very important role moving downstream to upstream. So, if there is a demand for 100,000 vials and you have a capacity of only 10,000 vials, the capacity planning cannot be done overnight. Therefore, supply chains need to be more agile and nimble footed to react to demand changes. But we also have to be very cognizant that we are a very heavily regulated industry and we are in the sophisticated business of making life saving drugs. So, every pill and every vial of the vaccine that gets manufactured, has to have the same quality norms when it was developed. So it becomes very difficult for the industry to be very agile and to react quickly. But having said that, I think in this new world that we're living in, we don't have an excuse or an option anymore. Supply chain professionals have to be cognizant of the risks that are involved and how we can de-risk it at critical nodes so that critical life-saving drugs can be supplied continuously to the end patient.
How can the pharma industry stay ahead of these insidious variants?
The pharma supply chain comprises of multiple stages starting from the design discovery phase to the final delivery stage to the end consumer. I believe that the Indian pharmaceutical companies need to step up to their game now and get into the design and discovery phase, which probably we have seen a lot during the vaccine development. For instance, Bharat Biotech has developed, discovered and designed the vaccine completely in-house. So, we need more in that space, more of innovation and development. When the innovation happens in the drug design and development stage, it allows flexibility and a lot of options with respect to selecting the manufacturing facilities etc. that can be built in into your supply chain. It also allows building agility in the supply chain with proactive crisis management. Scenario planning is also critical where if something goes wrong with the supply chain of Plan A, you have Plan B ready.
This interview was originally published in Indian Transport & Logistics News' May - June 2021 issue.