Over 50% logistics workforce feel AI, automation spell threat to their jobs: DHL survey
Covid-19 and technology has greatly transformed the way the world goes to work. As per the 'Future of Work in Logistics' trend report by DHL, 9 in 10 respondents from 7000 surveyed felt that technology has been helpful to their career, over 50% admitted to viewing AI and automation as a potential threat.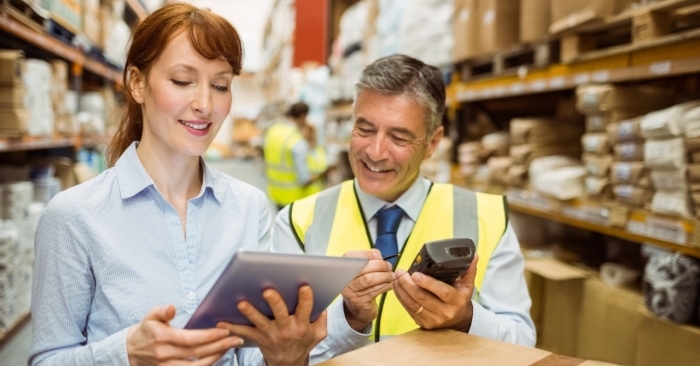 December 14, 2021: Covid-19 has greatly transformed the way the world goes to work and has accelerated an already growing adoption of new technologies like automation, artificial intelligence in logistics. This has in turn raised concerns for professionals across the world about their job security and the future of the work is being relooked at and rebuilt by companies globally in light of these structural changes.
In light of the acute labour shortages faced by the supply chain and logistics sector in a number of nations and with 'the great resignation' phenomenon unfolding in the USA, where 4 million Americans quit their jobs in July 2021, it becomes important that the modern workplace and workforce has to be reimagined!
Building on findings from the last Logistics Trend Radar, DHL issued a global workforce survey that generated over 7,000 responses from logistics professionals early to mature in their careers for on-the-ground insight into the preferences, tools, environments, and expectations shaping the future to produce the latest Trend Report titled "Future of Work in Logistics'.
Through the report launched recently, DHL examines how the concept of work – the roles, responsibilities, systems, schedules, tools, and environments of logistics workers – will change over the coming decade.
Key insights
Aging workforce and the subsequent labor shortage impacts supply chains on a global-scale

Millennials and Gen Z seek jobs with more purpose, less repetitive tasks, and more flexible work environments

9 in 10 logistics workers believe technology has been beneficial to their role in the past 5 years and will remain so in the next 10 years, yet over 50% still view technology as a potential threat.

Covid-19 introduced significant change as many businesses quickly embraced new work policies and remote-work technologies
"While 9 in 10 survey respondents felt technology has been helpful to their career, still over 50% admitted viewing AI and automation as a potential threat," said Matthias Heutger, SVP and Global Head of Innovation at DHL. "This represents a huge opportunity and responsibility for corporations and governments to act swiftly and collaboratively to alleviate concerns by providing transparent strategies forward and demonstrating success with human-machine co-working environments to lead people into the next era of work with confidence."
The survey gains significance in light of the fact that for the first time in history, digital natives will begin to outnumber those who began their careers before the internet and this continued influx of younger people in the workforce, which is in turn accelerating a shift of values in the workplace. Millennials and Generation Z are pressuring the logistics industry to meet new expectations around sustainability, diversity & inclusion, employee well-being, and tech-forward environments.
Tech is good
When asked if technology has helped or hindered them in their job so far, 9 in 10 workers perceived technology as being helpful to their roles over the past five years. There was almost no difference between the responses of office workers and operations workers, demonstrating the potential of technology to support roles across all parts of the supply chain. Some of the top perceived benefits of digitalization included improving the quality of work, improving workplace productivity and safety, developing new skills, and allowing more focus on the interesting and valuable parts of their roles.
Threat from automation, AI
While technology was viewed as helpful, the majority of operations and officer workers felt uneasy about tech advancements including automation and artificial intelligence(AI). Operations and office workers were quizzed if technological advancements in automation like robots and artificial intelligence could pose a threat to their job and career. To this roughly half of all workers agreed with the statement including 58% operations professionals and 52 % office workers.
Further for office workers, concerns were high among younger employees but significantly decreased as age increased. For operations workers, concerns remained high across all age groups, and the most significant contrast was between office and operations workers aged 55 and above. This goes to show that in the wake of automation, leaders of the logistics industries need to also upskill their older workforce while attracting new talent as well.
"Digitalization is already fundamentally changing the way we live and do business. The pandemic only accelerated the execution of plans that companies had envisaged. We assume that 30-35 percent of all activities could be automated by 2030. Nevertheless, we firmly believe the majority of our value creation will still be provided by people", says Thomas Ogilvie, Chief Human Resources Officer at Deutsche Post DHL Group. "There is no doubt that certain jobs will change, but the work will remain. What this tells us is that lifelong learning is more than ever before the key to success in the digital age."
Open to learn
The survey found that nearly 9 in 10 logistics employees, across both operations and office domains, saw digitalization as an opportunity to learn new skills, and they were ready to do so in order to remain employable in the wake of digitalization and automation. Similarly, nearly 9 in 10 logistics employees, across both operations and office work, accepted they will need to become savvier about new digital tools and systems.

The desire to work remotely was strongest for the incoming generation
Top asks from employers
Fair compensation, especially for workers in the operations area along with personal training and coaching, better development perspectives, more varied tasks, and modern technology tools formed the top asks and incentives demanded by the industry professionals from industry players.
Attracting the next-gen
​​The survey outcomes showcased the need for companies to invest amply in creating a conducive work culture and investment in its people. Interestingly while selecting an employer, the incoming generation consistently scored everything from personal interest and sustainability goals to diversity and innovation of higher importance than their pay.
Onus on upskilling
Most of the workforce, both in operations and in the office, believed their employer should carry full responsibility or at least share some of it with the individual and/or the government. This sentiment was felt strongest by the incoming generation who consist of young adults and students interested in launching a career in logistics. Around 33% of the incoming generation thought that the onus of upskilling lay on both the employee and the individual.
Have office, will work
When it came to the traditional workplace vis-a-vis remote working options, it was seen that workers across all generations still valued the office. However, a significant majority of those in operations and in the office wanted the ability to work remotely at least some days of the week. The desire to work remotely was strongest for the incoming generation, with less than 10% wanting to work full time in the workplace.
Even as the pandemic had accelerated the move towards a hybrid work culture which enabled both office and remote work options, 6 in 10 operations workers wanted to work remotely at least once a week, compared to 5 in 10 office workers. 41% of workers in the operations domain preferred a full time workplace compared to only 19% of office workers.
Both workers in operations (30 percent) and office workers(33 percent) seemed to prefer working out of the office for 3-4 days while having a remote working option for 1 or 2 days of their work week.Further, when it came to office layout, younger workers overwhelmingly preferred open or hybrid workspaces, while the preferences of older workers were more divided, and a significant portion ideally desired private work areas.
Virtual meetings- Yay OR Nay?
With the Covid-19 pandemic having greatly restricted in person meetings and in-person events, virtual meetings have become the mainstay. On being quizzed about their preference for virtual versus in-person meetings, respondents who preferred in-person meetings tended to be older workers, and those favoring virtual meetings were younger. Nevertheless, the incoming generation broke this pattern with more desiring in-person meetings over virtual ones.
Interestingly, while 39% of respondents under 25 years of age, indicated a strong preference for virtual meetings, 28% of the incoming generation were slightly more desirous of in-person meetings. While 36% of the respondents between 25-39 and 31% of respondents aged between 40-54 showed an inclination and preference for virtual meetings, only 8% of the respondents at the age group of 55 and above preferred in-person meetings.