Okinawa Autotech to launch potential B2B electric two-wheeler in January
January 15, 2021: The electric two-wheeler manufacturer Okinawa Autotech today tweeted - "New Year, New Beginnings! Okinawa Scooters is all set to transform and 'eco-fy' the delivery service sector. Get ready for this Year's most disruptive electric two-wheeler as the Okinawa Family gets bigger this month. Unveiling soon with Okinawa Dual."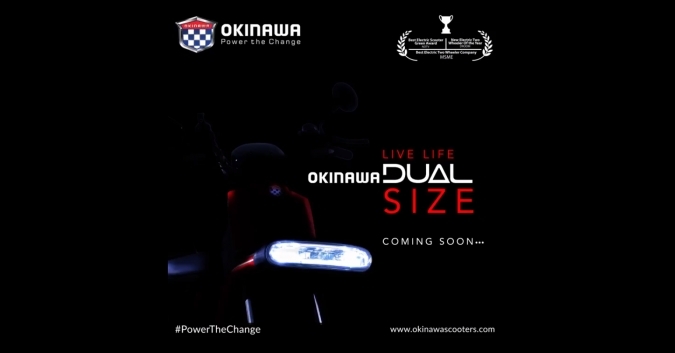 January 15, 2021: The electric two-wheeler manufacturer Okinawa Autotech today tweeted - "New Year, New Beginnings! Okinawa Scooters is all set to transform and 'eco-fy' the delivery service sector. Get ready for this Year's most disruptive electric two-wheeler as the Okinawa Family gets bigger this month. Unveiling soon with Okinawa Dual."
The potential B2B electric two-wheeler is being touted as the most disruptive EV 2W to transform the delivery service sector as the brand commits its success with the proposition - Lead to Shine.
Electrification of last-mile delivery vehicles has been the talk of the town for years across the country. With COVID-19 resulting in fundamental shifts in the consumer buying patterns, there is an evident surge in e-commerce and online ordering across categories that continue to register strong growth even in the aftermath of the lockdowns. There is no better time than now for the last-mile sector to switch to Electric Vehicles and thus, the launch of Okinawa Dual seems perfectly timed.
Okinawa Autotech has been a frontrunner in the Indian Electric Vehicle market with its multiple OEM offerings. Okinawa launched India's first high-speed electric two-wheeler Ridge in 2017. Since then, the company has set the benchmark of affordable eco-friendly technology for the generation to come. Now it'll be interesting to see what Okinawa Dual brings to the market and more-interestingly at what price.