Nippon Express to acquire 22% stake in Future Group's logistics arm
September 23, 2019: Japanese global logistics player Nippon Express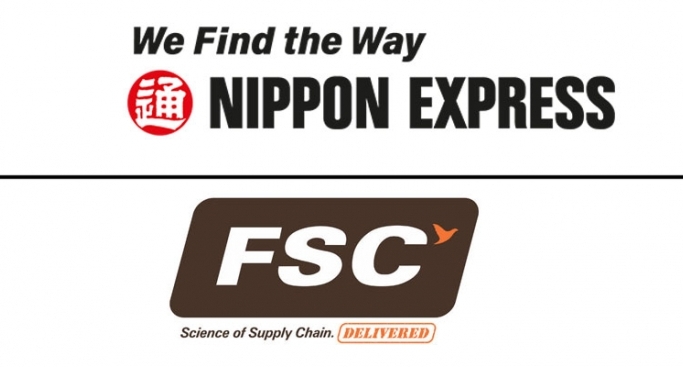 September 23, 2019: Japanese global logistics player Nippon Express' subsidiary Nippon Express (South Asia & Oceania) will acquire a 22 percent stake in Future Supply Chain Solutions (FSC), through primary issuance and secondary purchase from an existing investor. Nippon Express will also have representation on FSC's board of directors.
As part of this transaction, FSC will issue 37,89,350 shares to Nippon Express at a price of Rs664 per share (22 percent premium to the current market price). Through this primary issue Nippon Express will hold 8.6 percent stake on a fully diluted basis and FSC will raise around Rs252 crore for funding its near-term growth plans.
In addition, Nippon Express has entered into a share purchase agreement with institutional shareholder(s) of FSC to acquire 58,63,475 shares representing 14.6 percent of existing share capital. Both the transactions will take Nippon Express' stake in FSC to 22 percent (on a post money, fully diluted basis).
Spelling out the objective of the investment, Nippon Express said in a statement: "An important part of our core strategy is to focus on strengthening our India business to capitalize on the rapid growth expected in the Indian Logistics market. The Indian Logistics market is expected to have significant growth driven by key factors like (i) modernization of the road infrastructure network (ii) reorganization of traditional supply chain networks due to the implementation of GST (Goods and Service Tax) and (iii) consumption growth driven by a fast growing middle income group."
Both the companies will explore synergies between their organisations. They will jointly evaluate leveraging Nippon Express' competency in diverse sectors for the Indian market. FSC plans to leverage Nippon Express' Japanese and MNC clients for exploring new business opportunities in India, especially for 3PL and express logistics operations.
Mayur Toshniwal, managing director, FSC said, "We welcome Nippon Express, a highly respected logistics player globally, into the FSC family and are excited about the potential of this strategic partnership in creating a best in class supply chain service offering. Through this partnership, Nippon Express and FSC are well poised to derive significant synergies given their complementary skill sets and services offering, and gain a deeper foothold in the large and growing Indian logistics sector."

Nippon Express first entered the Indian market in 2007 and currently focusses on international freight forwarding of cargo arriving in and departing from India. "As a next step to further expand our India business, we are enhancing domestic logistics business in India to capture expanding domestic demands... The partnership with FSC will add complementary capabilities to us and enable us to provide end to end logistics services to our customers resulting in the growth of our Indian logistics business," added the statement.
The transaction is subject to consents and approvals customary for such a transaction including shareholder approval. An FSC Extraordinary General Meeting has been convened on October 19 in Mumbai for the purpose.