FROM MAGAZINE : New Rx for pharma supply chains
As new markets open up for Indian pharma exports, pharmaceutical manufacturers are gradually waking up to the need to revamp the supply chain, of which logistics plays a major part. They are now taking a double dose of technology, packaging techniques and business process improvements to capitalise on unexpected opportunities, diminish risks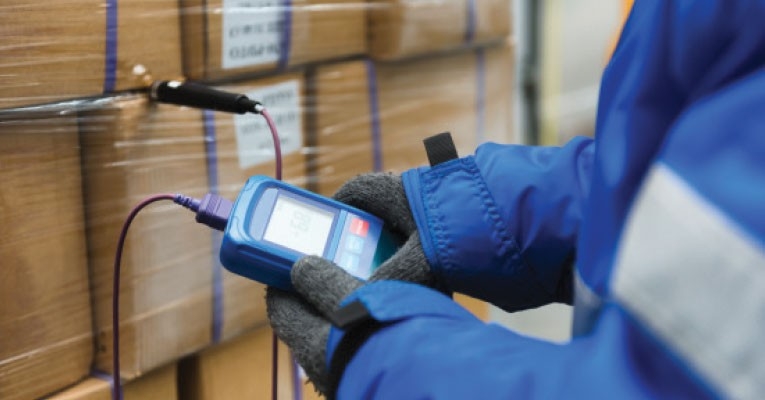 As new markets open up for Indian pharma exports, pharmaceutical manufacturers are gradually waking up to the need to revamp the supply chain, of which logistics plays a major part. They are now taking a double dose of technology, packaging techniques and business process improvements to capitalise on unexpected opportunities, diminish risks, and to be more agile and responsive to customer needs.

Surya Kannoth
Over the years, India Pharma Inc has emerged as a significant player and noteworthy competitor in the global pharma space. And as the demand for Indian pharmaceutical products grows, pharma companies are now expanding their horizons to newer emerging markets and are exploring untried strategies to revamp their product mix.
Pharmaceutical exports from the country fetched $17.27 billion in the previous fiscal and this year, it is expected to cross $19 billion in worth during the current fiscal, according to Pharmexcil, a body under Union Commerce Ministry. This, despite muted growth in the North American markets.
Traditionally, the US has been the top importer for Indian pharma exporters, but price erosion in North American market and regulatory hurdles have led to negative growth from this region.
"Indian pharma industry is self-driven and things are moving in the positive direction in spite of negative growth from the US market. We always worried that if negative growth is witnessed in the US market, our overall exports will also see a dip. But it was proved in FY18 that even if negative trend continues in the US market, Indian pharma exports will rise," said Uday Bhaskar Reddy, director general of Pharmaceuticals Export Promotion Council.
Reddy sees a lot of potential in other markets and believes that these new avenues will spur further growth for the pharma industry. "There is a lot of potential in other markets. For instance, pharma exports to China grew by 37 per cent, from $137 million to $200 million last fiscal. The value may be less, but it points to new doors opening up in other territories. Chinese government has even imposed zero duty on 103 anti-cancer drugs, which will be beneficial for the Indian pharma industry. There was 18 per cent growth in pharma exports in the first quarter of FY19, which is very positive for the Indian pharma sector," he added. Pharma exports fetched $17.27 billion in the previous fiscal and this year it was expected to be between $19 billion and $20 billion, Reddy said.
As companies seek the next phase of growth, an efficient supply chain plays a very important role.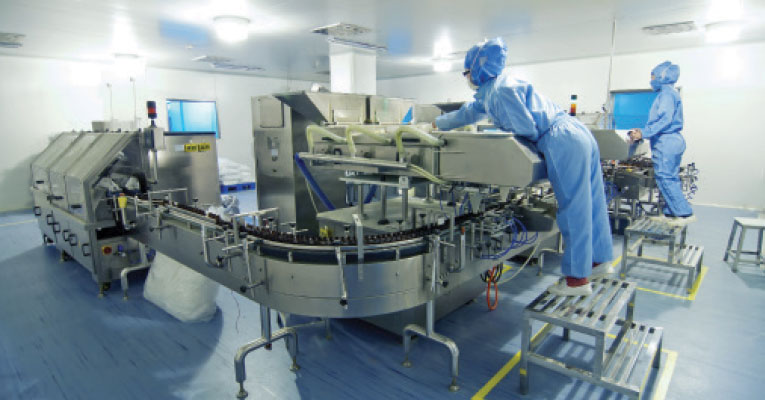 "There is an exponential growth of trade activity between India and the rest of the world in the pharma sector. Logistics is a critical and essential enabler, facilitating this growth by delivering the right products with the right quality and at the right time," said Sandeep Juneja, vice president – commercial, DHL Express India. According to him, increased pressure from international consignees and regulators have in turn heightened the need for quality, faster deliveries (direct to patient) and cost conscious supply chains.
Temperature Controlled Logistics for pharma
Temperature control is a critical part of product integrity improper handling especially of temperature-sensitive pharmaceuticals can compromise the efficacy and safety of drugs and pose just as serious of implications to patients' safety.
With the number of temperature-sensitive drugs set to rise over the next few years, thermal deviations are matter of grave concern. As a result, regulators around the globe are paying closer attention to temperature controls and data results from shipments of "ambient" products. This attention has changed the industry discussion from cold chain management to temperature controlled management for all ranges of product temperature sensitivity.
"Although many global pharma companies have stringent quality logistics policies and programs in place, there are some players who continue to try and cut corners when it comes to temperature control logistics. The current trends indicate strong legislation being put in place for pharma logistics across the globe," observes Ryan Viegas, head of logistics – Asia Pacific, TEVA Pharmaceuticals.
GDP (Good Distribution Practice) by the FDA, CEIV by IATA, PharmaAero, are some of the certifications that can be obtained for temperature compliant logistics and distribution practice. These certifications can be earned by airports, airlines, logistics service providers besides shippers. In addition, C-TPAT and AEO are global security certifications that have different levels of compliance where there are benefits of green channel movements across customs in many countries.
"GDP came in to enable diverse stakeholders understand the best practices that can greatly reduce possibilities of product malfunction / damage due to poor temperature management or excessive exposures to heat, light etc. We can write any amount of practices and processes but the will and discipline to follow these to the last alphabet is the key to successful implementation of the guidelines," believes MS Manjunath, cold chain innovation specialist, Global Cold Chain Association.
What's also important is that shippers need to book their consignments as a pharma service with the airlines to ensure that the consignment is handled as per the temperature conditions stated in the documents and labels. Slowly and steadily, shippers are realizing the importance of choosing pharma-specific specialized products to ensure that their shipments are treated with care and reach the final consumer in the right temperature.
As of now, the Temperature Control Logistics (TCL) segment consists of a few organized service providers and a large number of unorganized service providers. Even amongst the organized players, very few have national coverage that can offer both temperature controlled transportation and temperature controlled warehousing services.
"In fact, the current cold chain infrastructure in India is only a fraction of the actual need. Therefore, the overall TCL sector presents itself as a large and growing business opportunity. The segment is growing increasingly attractive for many players. There is an ample scope for growth here starting from warehousing to value-added services," observes Juneja.
Take for example, global player DHL Express, which has developed a specialized solution – "Temperature Controlled Logistics" (TCL) services. DHL Express has cold rooms to facilitate TCL services at its service centers across Mumbai, Delhi, Ahmedabad, Hyderabad and Bangalore. Its innovative solutions include an extensive temperature range (15 to 25, 2 to 8, -15 to -25 & -20 to -80 degrees Celsius) including packaging solutions and data loggers to more than 220 countries. In addition to this, DHL Express has also committed €45 million towards the Indian market in order to support new upcountry developments, upgrade and expand our infrastructure and bolster its retail presence.
Greater demand for high performing packaging
Temperature restrictions when transporting these pharma payloads present their own challenges coupled with the fact more are being shipped to emerging markets where there are also extreme temperature ranges to contend with. To help mitigate supply chain risks the industry is seeing a greater demand for higher performing packaging products.
"When it comes to temperature controlled packaging, it is only in the last 2-3 years that established players are beginning to make an entry. This is a good sign, as it will lead to validated and standardised temperature controlled packaging solutions being adopted. Globally, pharma transport is a high tech area – with great care as well as regulations governing it. In India, the last mile delivery of pharma products just does not happen in controlled temperature environments. An increased awareness at consumer level will also lead to improved packaging," said Samit Jain, managing director, Pluss Advanced Technologies.
Pluss Advanced Technologies has developed CELSURE, a temperature control packaging solution for Pharmaceuticals which uses the save Advanced Phase Change Material Technology to provide precise temperature control for as long as 120 hours.
DHL has also been working on developing cost efficient innovative packaging with multiple applications and higher validation. DHL recently introduced an indigenous packaging, which costs a fraction of the existing options which are imported from the US. DHL is also developing new age data loggers that can be tracked remotely, thus providing a window of opportunity to course correct proactively.
An impetus for the latest generation of high-performing packaging products can be attributed to advancements in drug developments, which includes the increase in more fragile and temperature sensitive pharmaceutical products.
Various pharmaceutical compounds, utilised within the sector, are developed under certain temperature control conditions or designed to be stored at specific temperatures to maintain their stability. Therefore it is vital, when shipping pharmaceutical products between locations, they remain at their storage condition temperatures to maintain their effectiveness at the point of use.
Within the industry there are standard temperature ranges such as deep-frozen (below -50° Celsius), frozen (-50° C to -20° C), refrigerated (4° C to 8° C) and room-temperature (15° C to 25° C). With the pharmaceutical companies developing ever more complex and temperature sensitive drugs, there is a greater demand in the cold chain industry to meet the growing market demand for supply as well as improved packaging performance and efficiency.
Interestingly, last month, DuPont Safety & Construction (DuPont), a business unit of DowDuPont Specialty Products Division and the manufacturer of DuPont Tyvek brand thermal cargo covers; and SkyCell, the Swiss-based manufacturer of temperature-controlled containers for pharmaceuticals, announced a formal alliance to collaborate on technical and market development.
Under the terms of the agreement DuPont will gain access to SkyCell's remote temperature-management solutions and expertise and acquire marketing rights to the SkyCell portfolio of insulated shipping containers. The SkyCell containers will be marketed by DuPont alongside its Tyvek products enabling the market-leader in cargo covers to provide an unrivalled breadth of high-tech temperature-management solutions to discerning customers. SkyCell, on the other hand, will be in a position to tap into the renowned technical resource of DuPont and will benefit from the DuPont global network especially in emerging markets and the Asia-Pacific region.
Need of the hour
Whether shipping finished products, transporting clinical trials materials or delivering sample drugs, temperature excursions can mean the difference between success and failure, profit and loss. It is essential, therefore, that pharmaceuticals are protected throughout the supply chain end-to-end as temperature excursions during transportation can even cause them to become toxic. Therefore, it is critical that building records at every stage of the product movement and storage is important to any validation process. It is important to ensure that these records are tamperproof and are created by a foolproof system of recording.
"One must always remember that we are in the healthcare industry where our first priority is to provide healthcare to patients where the quality of the products produced need to be maintained till it is administered to the patient. Although there are several stakeholders, the responsibility and ownership rests with the manufacturer," cites Viegas.
But Manjunath believes that all stakeholders are equally responsible and GDP practices need to be mandated for all of them. "All stakeholders in a pharma cold chain for storage and distribution logistics for a particular supplier company should swear upon a common GDP & GSP that is written out and mandated for all stakeholders and ensure that the appropriate recording equipment is in place," explains MS Manjunath.
For that to happen, all stakeholders need to be treated as partners and there is a need to involve them in the production of agreements and encouraging information sharing. Only then can factors such as reliability, sustainability, fraud prevention, and confidentiality — be greatly reduced.