Mumbai International Airport always ready to move Covid-19 vaccines
With the onset of the Covid-19 vaccine distribution, the role of Mumbai's Chhatrapati Shivaji Maharaj International Airport has gone beyond helping export and import cargo to delivering the vaccine without any damage. Being at the forefront, they have already transported millions of doses and are prepared to take on the task confidently as there wi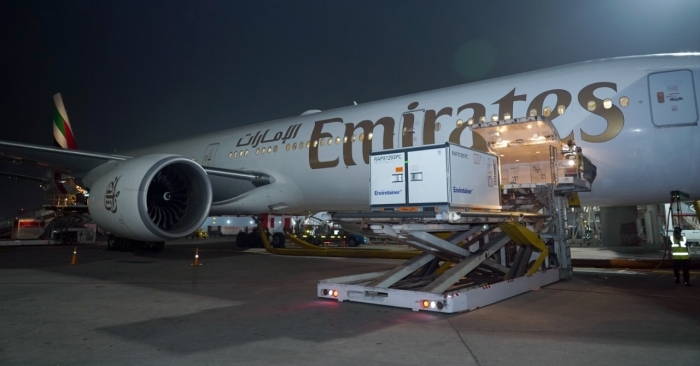 With the onset of the Covid-19 vaccine distribution, the role of Mumbai's Chhatrapati Shivaji Maharaj International Airport has gone beyond helping export and import cargo to delivering the vaccine without any damage. Being at the forefront, they have already transported millions of doses and are prepared to take on the task confidently as there will be an increasing demand for the Covid-19 vaccine.
With the Covid-19 vaccination drives taking off around the country, Chhatrapati Shivaji Maharaj International Airport (CSMIA) is busier than usual transporting the vaccines not only in India but around the world. As of date, CSMIA has facilitated the distribution of approximately 43 million doses of Covid-19 vaccine consignments in India and across the globe. With a well-defined process for a faster turnaround of the vaccine cargo transhipment, the airport anticipates transporting over 60 million doses by the end of March 2021.
Air cargo recovery
Apart from securing their processes, the airport has also seen a resurgence in the air cargo coming in and going out of it. Being a premier pharma hub in the country, CSMIA has witnessed 90 per cent of the pre-Covid-19 levels of import and export and is expecting to bridge the gap within 2021, says Manoj Singh, senior vice president and head - Cargo, Mumbai International Airport Limited (MIAL). He explains, "As compared to the cargo demand in April 2020, the airport witnessed a substantial increase in January 2021; CSMIA registered an increase in domestic cargo by 50 times while international cargo has increased three-fold." Singh added that the airport's air cargo catered to a total of 4,61,500 tonnes, which includes 1,16, 717 tonnes of domestic cargo from April 2020 to January 2021 and 3,44,783 tonnes of international cargo during the same period.
With connectivity to over 500 global destinations and 60 domestic cities, Singh informs that CSMIA currently witnesses around 14 to 15 cargo flights per day. The airport carries about 800 tonnes of export cargo and 700 tonnes of import cargo daily, and has registered 31 per cent of its total exports to European countries with American and African countries accounting for 17 per cent respectively.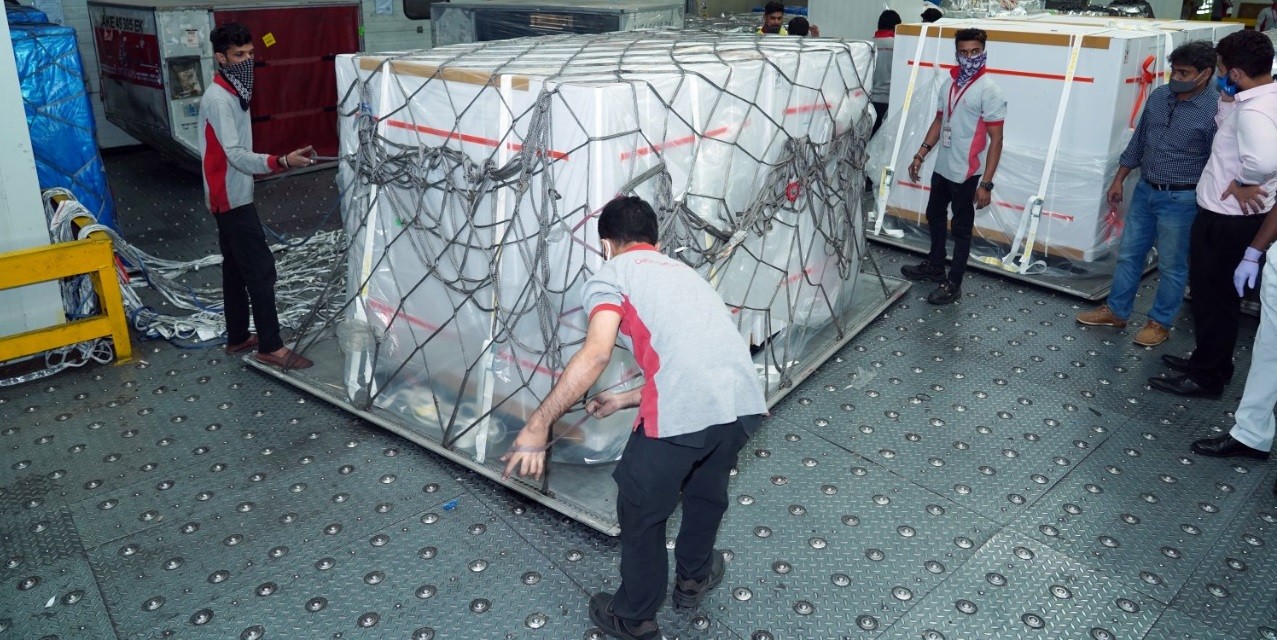 CSMIA has also found an able partner in CSC Group, who have together built a world-class infrastructure for the transport of pharmaceuticals.
On-ground operations for Covid-19 vaccine distribution
The airport is seeing positive air cargo recovery but it is only the start for them to help in distributing the Covid-19 vaccines not only in India but also around the world. While CSMIA already has the infrastructure for pharmaceutical transport for Covid-19 vaccine delivery, last year, they went a step further and created a Covid-19 taskforce to facilitate advance planning and collaboration between the airport and all stakeholders in this process such as the airline customers, supply chain partners, regulatory and governmental bodies, vaccine distributors amongst others. Working towards a goal, the team focused on optimising temperature management, reducing dwell time with prior special approvals from regulators and lower processing time in order to ensure an unbroken cold chain for the vaccine movement from the manufacturing facility to the end distributor. The airport also established a 24-hour Customer Service Cell, which has been dedicated for Covid-19 vaccine export and import consignments in order to address customer queries, pre-alerts and status updates.
CSMIA has also found an able partner in CSC Group, who have together built a world-class infrastructure for the transport of pharmaceuticals. Coincidentally, it was put into use in early 2020 and was ready to deal with the effect of the Covid-19 pandemic which hit the country a few months later. Talking about the facility and collaboration, Tushar Jani, chairman, CSC Group, says, "Our infrastructure and processes were already in place and we were ready to handle Covid-19 vaccine without any difficulties. In fact, Covid-19 vaccine has helped CSC and Mumbai Airport now to demonstrate and exhibit to the shipping fraternity, their ability and capacity to handle any such challenges."
With Mumbai International Airport CEIV Pharma certified by the International Air Transport Association (IATA), the CSC Pharma Excellence Center is also the only air cargo handling facility in India to have the CEIV and GDP (Good Distribution Practices) certification and Jani says it has helped a great deal for the vaccines to be transported out of Mumbai.
In India, with Serum Institute of India located in Pune being the major distributor of the Covidshield vaccine, and located only a few hours away, the airport is already handling 40 to 50 tonnes of vaccines per day. It has already exported the vaccines to regions like South Asia, Africa, Europe, Middle East, South East Asia, South America, and North America. Till date, the airport distributed the vaccine to a total of 57 destinations catering to 29 international and 28 domestic destinations, handling a total of 113 tonnes.
Handling the Covid-19 vaccine shipments
It is only a matter of time before there will be an increase in demand for the vaccines to be transported, and accommodating them will be quite a task, so is the airport looking at any expansion plans? Singh says the existing state-of-the-art infrastructure and cargo handling capacity at CSMIA enable the airport to handle the increasing volumes of cargo and it has witnessed a current optimisation of 36 per cent for it. He informs, "The airport is home to Asia's largest temperature-controlled Export Pharma Excellence Centre, a facility that has a one-time holding capacity of 800 tonnes for 2°C-8°C. It can cater to cargo meant for seven freighters at a time, as well as a pharma-dedicated Import Cold Zone offering 860 tonnes of +15°C to +25°C storage and cold chambers offering 300 tons of +2°C to +8°C storage."
CSMIA is also India's largest hub for Envirotainer; movements with over 60 power outlets for processing pharma active containers; CSMIA's Envirotainer Station has processed over 2500 active containers within the airport and distribution to major pharma gateway airports across the country. "Overall, the airport has an annual capacity of 5,25,000 metric tonnes in export and 1,00,000 tonnes in imports specifically for pharmaceuticals and perishable goods that require strict temperaturecontrolled facilities," Singh adds.
Now, the Covid-19 pandemic may have caused a lot of trouble but it has also taught the industry of how technology can be used to avoid any sort of disruption in the supply chain. It is no surprise then that technology has been at the forefront of processes at the Mumbai International Airport and the CSC Pharma Excellence Center. In January, the CSC Group launched the TURANT application to help with transparency for shipments. Talking about what led them to make the application, Jani said, "We identified that transparency was a major issue in regard to movement of pharmaceuticals including vaccines, where the temperature excursion was a major challenge for the shipper." The innovation team at CSC Group first built a global infrastructure and then upgraded the technology of mapping the temperature within the terminal. The app, which gives end-to-end visibility of shipments, lets the customer know the temperature of their consignment within the terminal on a real time basis.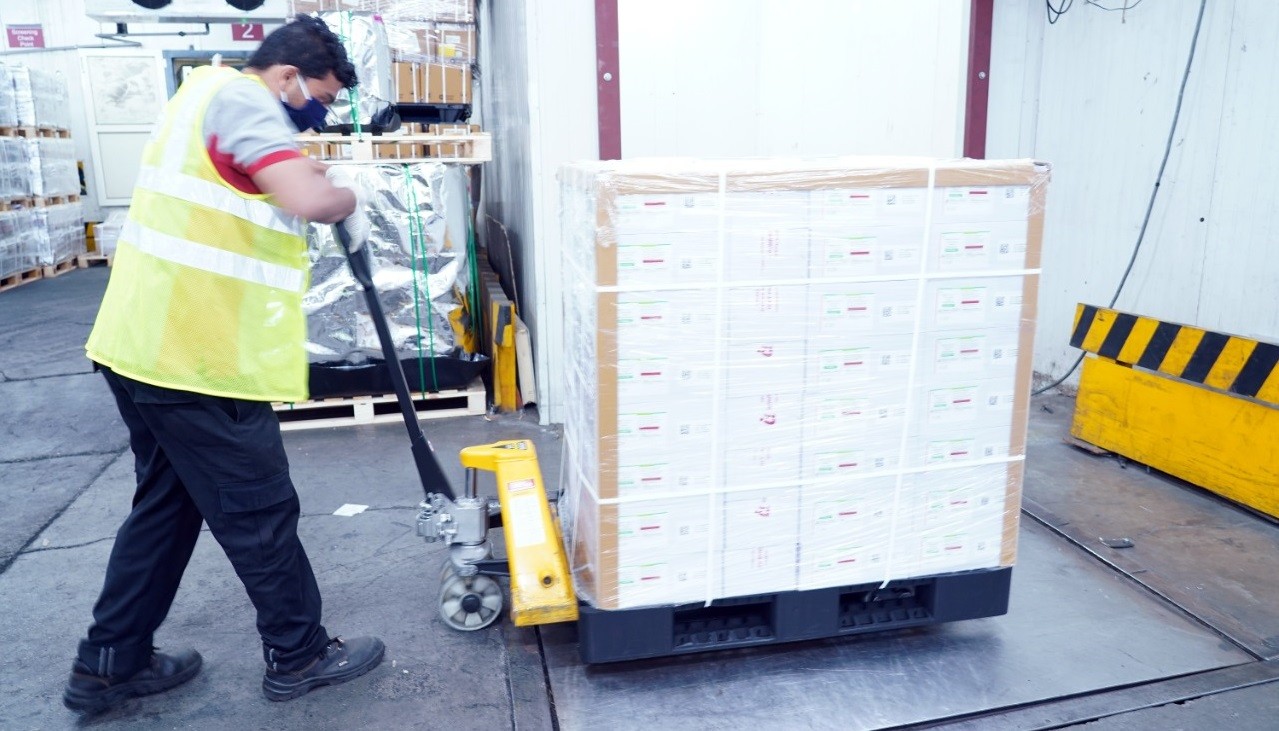 The airport is planning to expand its infrastructure through the construction of a new cargo facility as well as an integrated international courier terminal in the coming years.
Future: Air cargo and Covid-19 vaccines
With the growth in demand for medical supplies and equipment in the fight against Covid-19, the airport has already witnessed a growth of 22 percent in pharmaceutical imports as of January 2021. With such success, Singh says CSMIA anticipates an overall increase of 27 per cent in pharmaceutical imports by the end of FY21 as over FY20.
Interestingly, Mumbai International Airport and the CSC Group are also currently looking to partner for seamless transport of pharmaceuticals. Jani concludes, "CSC Group in partnership with Mumbai International Airport will forge a pharma corridor and in partnership with other airports to make a pharma supply chain more secure and safe. We are also in the process of procuring more cool dollies in time to come, to ensure that temperature control shipments have an assured cold supply chain at Mumbai airport."
While the airport and CSC Group constantly collaborate to create a seamless process, the Mumbai International Airport is also always evolving in itself and while they are currently focused on the Covid-19 vaccine distribution, they are already planning for the future. "The airport is also planning to expand its infrastructure through the construction of a new cargo facility as well as an integrated international courier terminal in the coming years. CSMIA continues to adapt and makes constant efforts to offer a seamless transport of cargo through the terminal," Singh concludes.
This article was originally published in Indian Transport & Logistics News' March- April 2021 issue.