Mumbai, Delhi adjudged world's best airports in global passenger survey
March 7, 2018: Mumbai's Chhatrapati Shivaji International Airport (CSIA), operated by GVK MIAL, and Delhi's Indira Gandhi International Airport (IGIA)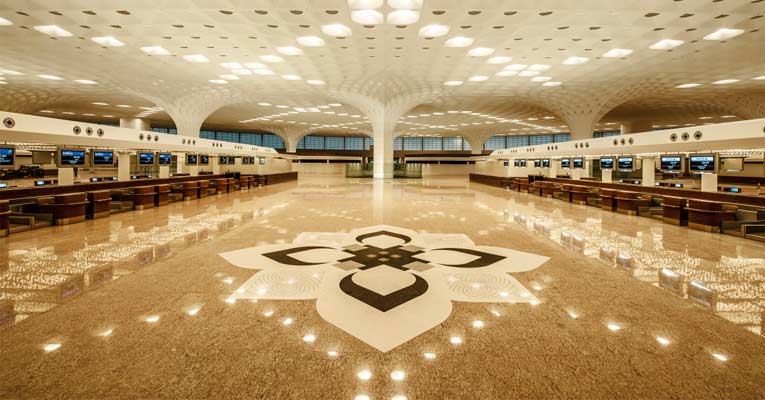 March 7, 2018: Mumbai's Chhatrapati Shivaji International Airport (CSIA), operated by GVK MIAL, and Delhi's Indira Gandhi International Airport (IGIA), operated by GMR-led consortium, have been jointly rated as the World's Best Airport for customer experience in the 40 million passengers category by the Airports Council International (ACI) recently. On ASQ parameters, both the airports have enhanced their performance.
Speaking on the occasion, Dr GVK Reddy, founder and chairman, GVK, said, "We are delighted to be conferred with this award. In 2007, when we had taken over the complete operations of the airport, the ASQ score was 3.53 and in ten years we have got it to hover around 4.99 out of a maximum 5. It is a testimony to the quality service provided during 2017 to over forty six million travellers by the thirty thousand odd airport community members comprising the CISF, Customs, Immigration teams, airline staff, F&B and retail teams, the housekeeping and maintenance units, and our employees who work at the airport with a mission to constantly raise the bar and create new benchmarks day after day."
"Going forward, we will continue to strive harder and innovate through technology enabled services to delight our travelers," he added.
While Beijing Airport and Shanghai Pelang Airport jointly bagged the second position, Taipei Taoyuan Airport was announced as the third best airport in the 40 million passengers category.
Meanwhile, Bengaluru airport bagged the top position in the 15 to 25 million passengers category, while Chennai airport shared third position with Indonesia's Surabaya Airport. In the 5 to 15 million passengers category, Hyderabad retained the top spot for the second consecutive year, while Cochin, Kolkata and Pune airports were adjudged third jointly. In the 2 to 5 million passengers category, Lucknow airport bagged first place. Ahmedabad airport bagged the award for Most Improved Airport in Asia Pacific region.

The ratings by ACI, the trade association of 1953 member airports across 176 countries, are based on a comprehensive passenger survey on 34 different performance indicators including airport access, check-in, security screening, passenger amenities like restrooms, stores and restaurants.