MoCA's Vandana Aggarwal set to inaugurate ITLN's Ecommerce Logistics Summit
August 21, 2019: Vandana Aggarwal, economic adviser, ministry of civil aviation (MoCA) is set to inaugurate Indian Transport and Logistics News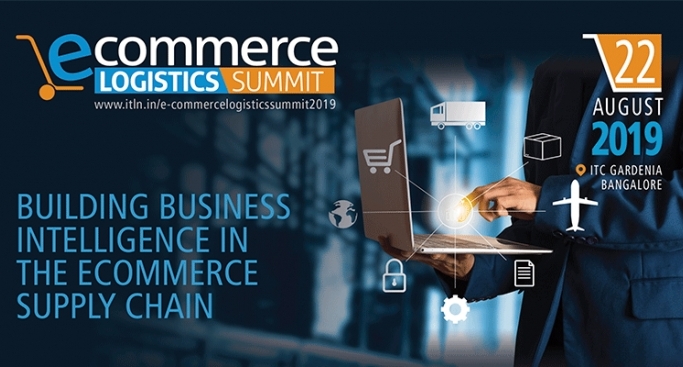 August 21, 2019: Vandana Aggarwal, economic advisor, ministry of civil aviation (MoCA) is set to inaugurate Indian Transport and Logistics News' (ITLN) Ecommerce Logistics Summit 2019 at ITC Gardenia in Bengaluru tomorrow (August 22).
Apart from Aggarwal, the Ecommerce Logistics Summit will also witness participation from eminent personalities from the e-retail business as speakers, delegates and sponsors.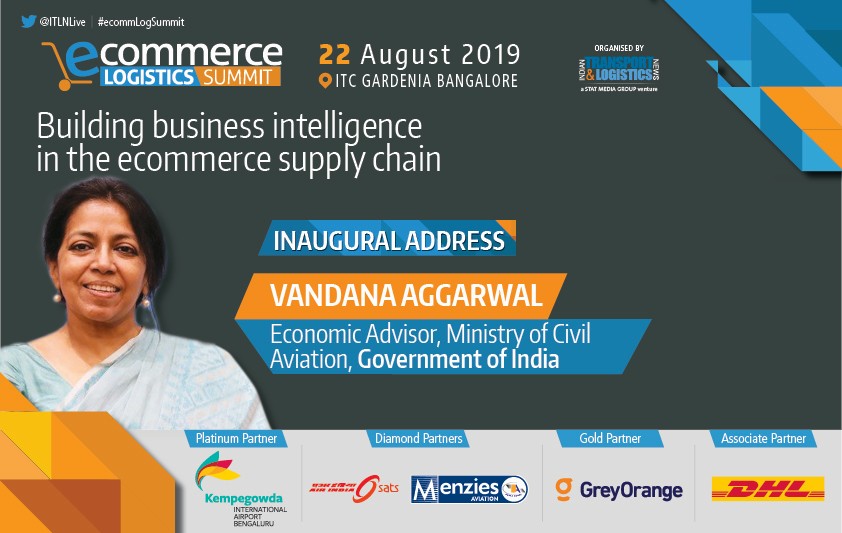 The panel discussions will be on a wide range of topics that will include building business intelligence, focusing on customer centricity, understanding regulation for efficient deliveries, tracking the growth of regional warehousing and local fulfillment centres and the need for improving visibility.
Ecommerce Logistics Summit is sponsored by Kempegowda International Airport Bengaluru that recognises the growth potential of the industry. Bengaluru International Airport (BLR) estimates that Indian domestic cargo is estimated to grow up to four times by 2035 and e-tail shares are expected to rise to up to 52 percent by 2035. This phenomenal growth is expected to drive both inbound and outbound express cargo growth for the BLR airport.
The other sponsors include the Air India SATS, Menzies Aviation Bengaluru, GreyOrange and DHL India. Among the participating panelists are from companies including Ecom Express, Locus, Skyways Group, Pack Supp Solutions, Gizmobaba.com, DHL Express and SpiceJet.
According to Export.gov: "The Indian e-commerce market is expected to grow to $200 billion by 2026 from $48.5billion as of 2018. This growth has been triggered by increasing internet and smartphone penetration." The organisation Export.gov is established by the US department of commerce's International Trade Administration's collaboration with 19 US government agencies.
The Summit comes at an opportune time when the world is recognising the potential of the ecommerce growth in India, the need for seamless deliveries and embracing disruptions so as to revolutionise the processes.