FROM MAGAZINE: Mission: 10% logistics cost to GDP! Journey Ahead...
Healthy deliberations and doable action plans among policymakers and industry players are revitalizing India's logistics sector. With the set up of Logistics Division, the Indian government is changing the face of logistics sector like never before.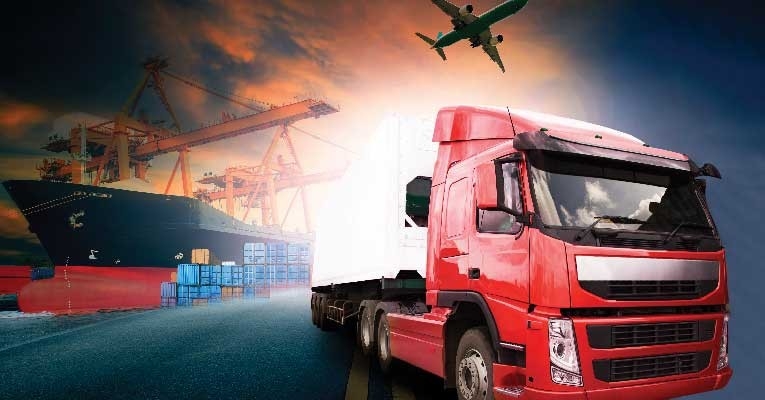 Healthy deliberations and doable action plans among policymakers and industry players are revitalizing India's logistics sector. With the set up of Logistics Division, the Indian government is changing the face of logistics sector like never before.
Shalini Nair

The Indian government's policy initiatives like 'Make in India' and the nation-wide implementation of GST, a uniform indirect tax system, hold promise for an efficient, integrated and buoyant economy. Logistics industry would be a critical enabler and facilitator on this journey towards achieving the envisioned growth potential with better stakeholder coordination, increased infrastructure investment and improved operational efficiency. The inadequate infrastructure, lack of digital adoption, insufficiently skilled labour, low performance standards and regulatory hurdles continue to affect the performance of the logistics industry.
However, the government of India has rolled out doable roadmap to change the reality on ground and change the perception about India's logistics sector. The logistics division in the Department of Commerce was created consequent to the amendment to the second schedule of the Government of India (Allocation of Business) Rules, 1961, in July 2017, that allocated the task of "integrated development of logistics sector" to the Department of Commerce. The ambitious logistics plan will allow seamless movement of inputs and finished goods across the country. Through the plan, the government aims to come out with the most cost-effective method to transport goods to provide a competitive edge to the Indian industry. The idea is to have various means of transport to complement each other and not compete.
The division is headed by Binoy Kumar, a senior IAS officer and a Special Secretary to government of India. Kumar has been given the mandate to develop an action plan for the integrated development of the logistics sector in the country, by way of policy changes, improvement in existing procedures, identification of bottlenecks and gaps and introduction of technology in this sector.
The planned activities of the Logistics division shall have an impact not only on the domestic movement of goods by bringing down the overall cost and increasing the speed and ease of goods movement, but shall also contribute towards making Indian goods more competitive in the global market. With the improvement in India's ranking in the Logistics Performance Index (LPI), Indian exports shall automatically see an enhanced growth.
In India, logistics cost is estimated to be between 13 to 14 percent of the gross domestic product (GDP) and it is higher than those in developed countries. One of the ambitious targets of the logistics division is to bring down the logistics costs below 10 percent of GDP.
"Logistics can be the cause of success and the reason for failure. The speed of import or export, or doing business within country, will depend on logistics. The moment you bring down the cost of logistics, the volume will increase dramatically," pointed out Suresh Prabhu, India's minister for Commerce & Industry, stressing on the need to develop the logistics sector. Interestingly, Prabhu also holds the responsibility of the ministry of Civil Aviation, another important stakeholder in the logistics sector.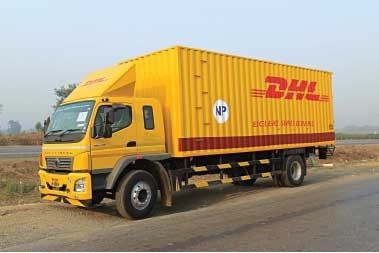 Recently, in a government release, Prabhu said that with the manufacturing of aircraft and aviation equipment under 'Make in India' initiative, creating world-class passenger and cargo hubs in India is one of his targets. In another document titled as 'Vision 2035', the minister expects to address issues such as congestion at airports, runways and airspace; ways to boost the air connectivity to small cities and towns; development of unserved and under-served airports, thus increasing revenues. It will further boost the economic development in terms of job creation and cargo infrastructure development.
After eight months of its set up, it is important to take stock of its performance and developments.
Keku Gazder, CEO, AAI Cargo Logistics and Allied Services Company Limited (AAICLAS), a 100 percent subsidiary of Airport Authority of India (AAI) created to develop the air cargo infrastructure of India, comments on how government has been effectively looking forward to bring logistics sector as a game changer in contributing towards GDP.
"The focus on integrated end-to-end logistics network with required infrastructure facilities, digital and services platform can lead to improved efficiency. The globalisation and digital evolution viz. new technologies such as cloud computing, blockchain technology, internet of things (IoT) are being used by the logistic sector to streamline processes and ensure a smoother interface. These are the possible contours of a National Logistics Policy that the government may consider and implement," said Gazder.
The cost of movement of cargo is very critical for succeeding in global trade as well as domestic competitiveness. An integrated cargo policy is yet another move which will enable movement of cargo by airlines. To enhance the movement of air cargo, some of them like perishables, would play a key role. Accordingly, the ministry is also working out with some countries which had signed agreement with India to export food and vegetables. Prabhu has stated in a recent release that India has 380 million tonnes of agriculture production and 400 million tonnes of horticulture production. Despite being the second largest producer of food and vegetable, it loses 30 percent of it before it reaches the market place. If some portion of them is exported, there will be a significant increase in the income of the farmers and it would boost the economy. At present with the government initiatives, the dwell time has been reduced at major airports by 30-50 percent on import cargo and by 20-70 percent on export cargo.
Today, healthy deliberations among policymakers and industry players on revitalizing India's logistics industry is much needed to enhance its contribution to the economic growth potential of the country. The performance of logistics sector in the economic development of India has never been more compelling. A robust logistics sector can go a long way in boosting India's quest for being a manufacturing giant given initiative like 'Make in India'. Increasingly, companies across the globe are looking at the world for a unified production base and a market that a competitive logistics sector can successfully tap into.
Commenting on trimming down logistics cost to below 10 percent, Gazder opines, "There are several requirements on how companies can save money on logistics costs. Supply chain management is a crucial wing for any enterprise, e-commerce industry or even a start-up. With increasing globalisation, technology complexity and given how volatile the supply chain systems tend to be, businesses that are unable to adequately regulate supply chains stand at a greater risk. Logistics, as a sector, is widespread across the globe with complex networks."
"The supply chain cost is the only part of logistics business that should not grow. Whether our business is big, small or in-between we cannot run efficiently without a well-organized supply chain. We should keep our operation lean and optimise performance. We need to discover how our system, tools and people can cut costs by connecting to suppliers, vendors and customers," he added.
In order to speed up in the race of connecting to the customers and lessen the logistics cost, DHL SmarTrucking, a TechLog company by DHL has been launched in India recently. It aims to build 10,000 IoT-enabled fully-owned fleet in India by 2028. Neeraj Bhansal, CEO, DHL SmarTrucking, India, commented, "This is an innovative start-up that utilises a tech-enabled fleet and data-driven insights to bring efficiency into logistics sector. The hardware installations in trucks enable to track the temperature sensors, vehicle data, GPS monitoring and 'door open' sensor. The technical modules include driver app, route optimisation programmes and end-to-end technological integration using application programming interface (APIs)."
DHL SmarTrucking expects to transfer one lakh tonnes of cargo every day. The fleet will cover a distance of approximately 40 lakh kilometers daily creating an employment for over 20,000 drivers. It is expected to trim down the transit time up to 50 percent with 95 percent reliability. Doesn't it sound as good news for the logistics industry!
Another remarkable move by the government of India was on cabotage policy relaxation. Steve M Felder, MD, South Asia, Maersk Line India, said, "This policy is one of the opportunities to enter into a healthy and competitive market. At the same time to reduce the logistics cost to GDP, Indian government has been frequently interacting with us."
With Rs 5,35,000 crore planned investment in Bharatmala project, 100 percent foreign direct investment (FDI), creation of logistics department under ministry of commerce and GST implementation, the government initiative is all set to welcome better prospects for India's logistics sector.
Malcolm Monterio, CEO, DHL eCommerce, said, "The logistics cost to GDP is high in India due to indirect taxes which itself is 40 percent. The reason for indirect cost is high due to 85 percent of unorganised players, minimal technology adoption, less reliability, 22 percent shortage on commercial drivers leading to skill compromise and short comings in temperature compliance for cold chain logistics – leading to wastage of supply chain inadequacies costing up to $8.3 billion per year."
Apart from indirect costs, problems concerning customers remain common across the industry. The issues are safety and security of goods in transit to reduce damages and thefts, on time performance to facilitate better planning and tighter control of stocks, fast road transport to minimise inventory carrying costs and improve service levels, temperature not maintained and end-to-end visibility across the supply chain.
The government of India is in constant talk with the stakeholders of the air cargo industry to explore the possibility of the country becoming an air cargo hub and how aircraft manufacturing could be developed in India. "The concept of cargo hub in India could be successfully launched by jointly working for the elimination of regulatory impediments, simplification of rules, regulations and procedures, abolition of obsolete practices, development of infrastructure and adoption of best practices in air cargo logistics supply chain. Chennai Airport has a huge potential to become a cargo hub, given its geographically advantageous location," revealed Gazder.
Twenty five sectors which are identified for continual monitoring for the 'Make in India' initiative is one or the other way connected to aviation. One thing is for certain that the potential future trajectory for each sector is high enough to pull India in directions that could define the nation's economic status for the next decade. It is a positive invitation to potential partners and investors around the world. More than an inspiring slogan, 'Make in India' is a comprehensive overhaul of processes and policies. It represents a complete change of the government's mindset - a shift from issuing authority to business partner.
Speaking on the sidelines, Gazder opines, "Several states have launched their own 'Make in India' initiatives, such as 'Vibrant Gujarat', 'Happening Haryana' and 'Magnetic Maharashtra'. India has received $60 billion FDI in FY 2016-17. This initiative converges, synergises and enables other important government of India schemes such as Bharatmala, Sagarmala, dedicated freight corridors (DFC), industrial corridors, UDAN-RCS, BharatNet and Digital India."
Combined with other initiatives, at the end of 2017 India has jumped 19 notches from 54 to 35 in the World Bank's Logistics Performance Index. Logistics industry has seen rapid growth in the last few years due to increased planned outlay of the government, improved infrastructure facilities and greater access to global markets. However, the services have not adequately capitalised on the opportunity in the global market as multiple challenges continue to mire the sector.
The effort in the years ahead should be to build a more robust logistics network in the country. India aims to unlock the potential of the sector in terms of a logistics policy, end-to-end integrated logistics and adoption of digital technology in supply chain etc. which is required to fuel economic growth.