Ministry of Civil Aviation to prepare a holistic 'Vision – 2035' document
May 29, 2018: Minister for Civil Aviation Suresh Prabhu has reviewed the growth of airport infrastructure in India and called for preparation of a holistic "Vision - 2035" document. The vision document is expected to address issues such as congestion at airports, runways and airspace; development of unserved and under-served airports; ways and mean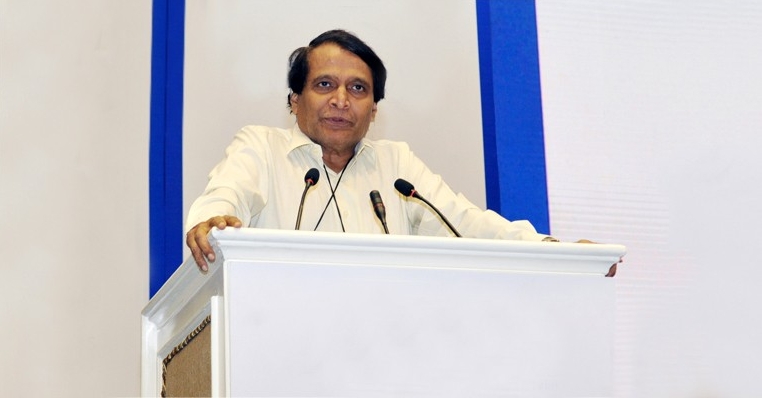 May 29, 2018: Minister for Civil Aviation Suresh Prabhu has reviewed the growth of airport infrastructure in India and called for preparation of a holistic "Vision - 2035" document. The vision document is expected to address issues such as congestion at airports, runways and airspace; development of unserved and under-served airports; ways and means to boost the air connectivity to small cities and towns - thereby increasing revenues. It will further provide a direction to the economic development in these areas in terms of job creation and cargo infrastructure development.
Observing that growth of airport infrastructure in many places has not kept pace with the passenger traffic, Prabhu urged AAI and other Airport operators to bolster their efforts to build new infrastructure and to expand existing airports to enhance the facilities available, keeping in view the pace of growth of Indian aviation sector.
The minister reviewed the on-going and planned expansion works at various airports such as Chennai, Kolkata, Ahmedabad, Goa, Pune, Lucknow, Trivandrum, Guwahati, Jaipur, Calicut, Visakhapatnam, Bhubaneshwar, Patna, Coimbatore, Srinagar, Varanasi Chandigarh, Indore, Mangaluru, Amritsar and Bagdora. He examined the capacity of each airport against the number of passengers travelled and reviewed the measures being taken to decongest them. He noted the issues arising in expanding the existing airports as well as in constructing the new ones in different states and said that he would take up those issues with respective state governments. The minister asked the officials to suggest innovative land acquisition methods - a serious problem faced at many cities. The review meeting was attended by the Secretary of Civil Aviation along with other senior officers.