Mahindra Logistics opens its largest multi-user facility in Chakan
February 26, 2018: Embassy Industrial Parks, a joint venture between Embassy Group and Warburg Pincus, has announced that it has signed Mahindra Logis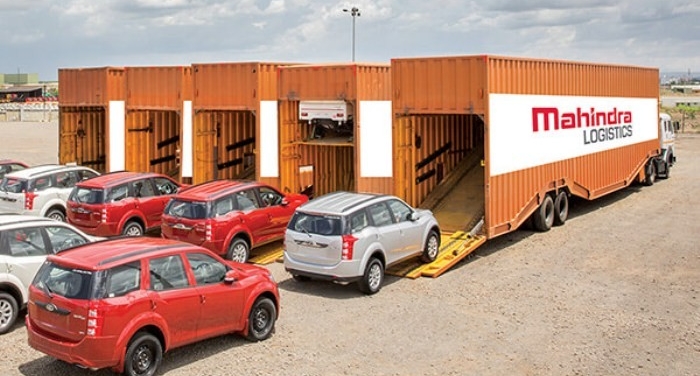 February 26, 2018: Embassy Industrial Parks, a joint venture between Embassy Group and Warburg Pincus, has announced that it has signed Mahindra Logistics as its client in their project based in Chakan, Pune. Mahindra Logistics, a leading 3PL logistics firm, has signed one of the largest spaces, which is now ready to lease for warehousing purpose. Embassy Industrial Parks invested Rs 350 crore to build a 1.1-million square feet industrial park at Chakan, Pune. The project mainly comprises built-to-suit facilities ranging from 50,000 square feet to 2 lakh square feet in size.

Embassy Industrial Parks has already strongly established itself by acquiring strategic land in select areas across the country. The company plans to invest $250 million to build seven industrial parks in major cities and has already invested in Pune, Haryana, Delhi, West Bengal and Chennai further to MOUs signed with the governments of Haryana and West Bengal.
Anshul Singhal, CEO, Embassy Industrial Parks, said, "It is in the ethos of Embassy Industrial Parks to be on point when it comes to timely delivery, specs, cost, and construction. We are elated to add Mahindra Logistics to our esteemed list of customers. We identify the pain-points of our clients and make it our priority to take charge of them ourselves. Service to us is as important as the product and we continue to set new benchmarks for Grade-A quality warehousing solutions."
Sushil Rathi, COO, Mahindra Logistics Limited, said, "At Mahindra Logistics, we are committed to provide effective and efficient services to our clients. The new warehouse at Chakan is part of our post GST strategy of offering strategically located facilities, to cover a larger area. The interesting part about this warehouse is that it is a multi-product, multi-user one, and can come with flexible capacities and tenure. This will not only help our customers, but also the automotive component manufacturers in Chakan belt''.
The Indian logistics sector has received major boost due to various factors including GST implementation, infrastructure status by the government, technological advancements amongst others. The domestic logistics sector is projected to grow at CAGR 13 percent to Rs 9.2 trillion by FY20 from Rs 6.4 trillion in FY17. Further, the third-party logistics space is expected to grow at a 19-20 percent CAGR to reach Rs 580 billion by 2019-20 from Rs 325-335 billion in FY17.