Maersk offers end-to-end cold chain for citrus exporters in Pakistan
May 22, 2020: Maersk Pakistan takes steps towards offering end-to-end logistics for citrus exporters out of Pakistan by bundling road and ocean transport.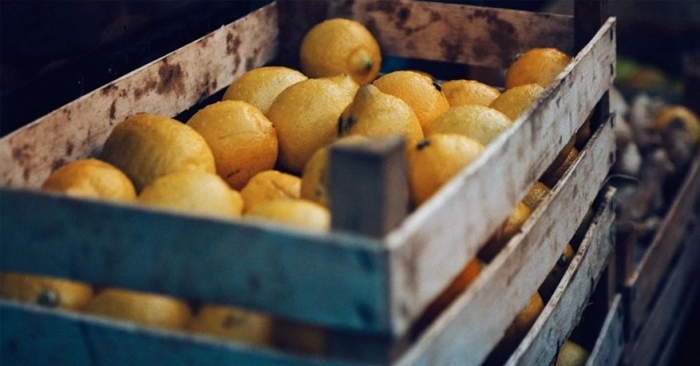 May 22, 2020: Maersk Pakistan takes steps towards offering end-to-end logistics for citrus exporters out of Pakistan by bundling road and ocean transport.
Agri exports of Pakistan
Pakistan is a thriving agricultural state wherein agriculture sector contributes more than a quarter of the country's Gross Domestic Product (GDP). Amongst the large exports from agricultural produce, the exports of citrus fruits alone generate multi-million US Dollar revenues in a year for Pakistan.

Maersk in Pakistan
Exports of perishable goods like fruits, vegetables, pharmaceuticals, fresh produce amongst others requires high levels of expertise during its transportation in refrigerated containers (Reefers). Moving reefer containers from Pakistan to several parts of the world, Maersk has been highly successful in delivering fresh citrus to Europe, Far East and Gulf countries.
Citrus of Pakistan
For the citrus export season in 2019-20, Maersk Pakistan worked with Pakistani exporters to understand how to provide further value in the supply chain. In addition to the ocean leg of transport, Maersk added landside transportation as part of the same booking, ensuring that the cargo of fruit was picked from the packhouses of the exporters and delivered to container yards near the port via a single booking and a one-window operation. The customers were no more hassled to deal with multiple vendors and truckers, and typical worries such as concerns of container shortages, vehicle shortages and the associated rate volatility were all resolved with Maersk taking on the full responsibility, providing exporters peace of mind right from the time of booking.
Aruna Hussain, Managing Director, Maersk Pakistan said "At Maersk, it is our top priority to ensure that our customers have access to products and solutions that meet their end-to-end supply chain needs. Wastage of agricultural produce is a big cost to producers, consumers and the economy. Starting with transportation of perishable cargo we are confidently moving ahead to develop strong end-to-end cold chain logistics solutions in Pakistan. This is just the first step towards offering integrated logistics solutions. We have technology that enables customers to monitor the temperature of cargo throughout the supply chain from origin to destination. Additional elements such as Customs House Brokerage and even the possibility of Cold storage will provide real end-to-end control and value for movement of a wide range of agricultural produce and with that, we intend to go all the way in ensuring that we offer best solutions to our customers."
Maersk has state-of-the-art technology solutions for temperature-controlled cargo, such as Remote Container Management system and a customer-friendly mobile app called 'Captain Peter'. With these solutions, customers can get real-time information of the Reefer containers in which their cargo is moving including details such as the temperature inside the container and other visibility and notification options. These facilities help the customers in getting confidence and transparency about the safety and quality of their cargo throughout its entire journey.
By providing integrated container logistics solutions, Maersk Pakistan focuses on removing complexity and facilitates ease of doing business. Maersk aims at expanding its end-to-end logistics solutions across Pakistan to significantly improve and enable growth in the country's exports.