Maersk Line starts service from Ennore
October 23, 2018: Maersk has recently started its services from Ennore (Kamarajar port), Tamil Nadu offering connectivity between the Far-East Asian ports of Tanjung Pelepas (Malaysia), Busan (South Korea) and Xingang (China) and the Indian ports of Chennai, Krishnapatnam and Visakhapatnam.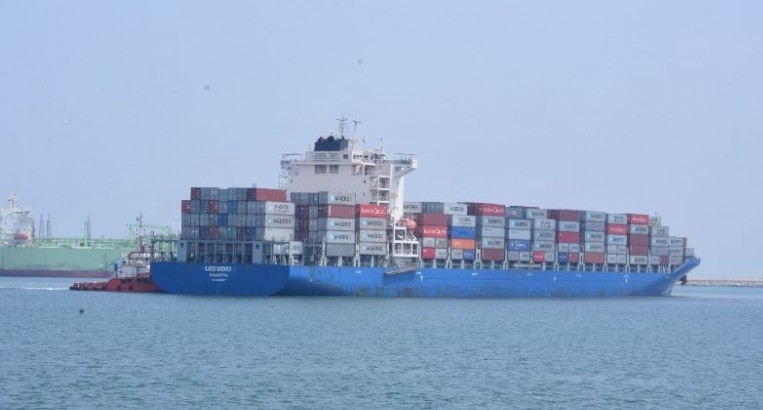 October 23, 2018: Aiming to improve its service offering and optimise its Indian Network, Maersk recently started its services from Kamarajar/Ennore port, located fifteen miles north of Chennai, India.
"Port Ennore has the potential to be the new gateway of South India, and we are geared up to support our local customers to move their cargo to and from markets around the world. In addition to no commodity restrictions at Ennore, Maersk can provide seamless end-to-end solutions from here," said Steve Felder, Maersk managing director for South Asia.
As a global integrator of containers, Maersk can support its customers with inland transport options for services across the region, including end-to-end supply chain solutions, reefer technology, e-payment and Trade Finance options to Indian costumers.
"The additional port capacity and world class infrastructure of Ennore enable us to offer supply chain benefits for exporters and importers in terms of reduced costs, shorter transit-times and faster turnaround cycles," added Felder.
Captain Sandeep Mehta, president of Adani Ports and SEZ, welcomed Maersk to Ennore. "I hope that this would be the beginning of a long-term collaborative partnership between the one of the world's biggest integrator of containers and India's largest private port operator," he said.
With an initial capacity of 800,000 TEU, Port Ennore has a permissible draught of 15m and handles export/import of automobiles, temperature-controlled cargo, heavy machinery and equipment units, amongst others.
Eastbound cargo from Ennore takes 24 days to reach Busan, South Korea while the west bound from Qingdao takes 21 days to reach Ennore.