Maersk Growth invests in $17 million funding round of 7bridges
Maersk Growth, the venture arm of Danish carrier A.P. Moller-Maersk, announced an investment in 7bridges, an AI-powered logistics platform.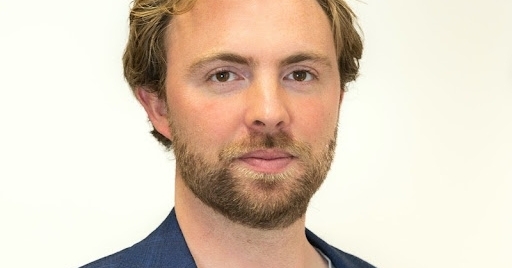 January 17, 2022: Maersk Growth, the venture arm of Danish carrier A.P. Moller-Maersk, announced an investment in 7bridges, an AI-powered logistics platform.
"Founders Philip Ashton and Matei Beremski founded 7bridges with a mission to radically improve access and capability to world-class logistics and supply chain management for more businesses," says Maersk Growth in its LinkedIn news update.
7bridges recently closed a $17 million Series A round led by Eight Roads with strategic investment from Maersk Growth and funding from existing investors Crane and LocalGlobe.
"For the next 12 -18 months, we will focus on increasing the reach of our proprietary AI-powered logistics platform," says Philip Aston, Co-Founder, 7bridges. "In practice that means we'll continue to grow our commercial team and further invest in our unique technology and data. This will enable 7bridges to transform more supply chains and deliver responsive, flexible, sustainable and cost-effective logistics solutions to their customers and consumers."
With its unique technology, the London-based company will continue to scale their work to enhance company supply chains through technology, addressing real commercial needs for a resilient and sustainable future, Maersk Growth said in its release.
"We had earlier raised $3.4 million at the seed round from Crane and LocalGlobe," Natalia Radcliffe-Brine, Head of Marketing, 7bridges, told ITLN in an email response.
Natalia refused to disclose the change in valuations with the current fund raise, and also refused to speak about numbers - revenue, growth etc. "We work with clients from several sectors with a particularly strong presence in pharmaceutical and medical technology. Many of our clients can't be named for confidentiality reasons but we are working with Clinigen Group and Thread." Natalia added.
Oliver Finch, Investment Partner, Maersk Growth, says: "The last two years have drawn supply chains directly into the commercial spotlight. There is an urgent need to innovate in the sector and maintain access to goods we rely on. 7bridges have developed a novel technology solution to digitalise the design, management and optimisation of supply chains. 7bridges will enable a wider range of businesses to better harness the power of data and AI to support commercial decision-making. We believe 7bridges has the potential to address a largely unmet market need and significantly improve companies' supply chains."
The Maersk Growth portfolio includes 32 investments till date like Afresh (first operating system built specifically to help grocers increase sales), Baton (no wasted hours in trucking), and Clockwork (intelligent delivery automation for the global supply chain).
"Our team unifies the operational expertise and reach of Maersk, the curiosity of venture capital and the passion and agility of startups. It's a unique combination that makes me excited and confident about the future of our industry," says Shereen El Zarkani, Head, Maersk Growth.