Zomato Q2 revenue up 48% to Rs 2,107cr
Includes ~50 days of Blinkit financials consolidated into overall results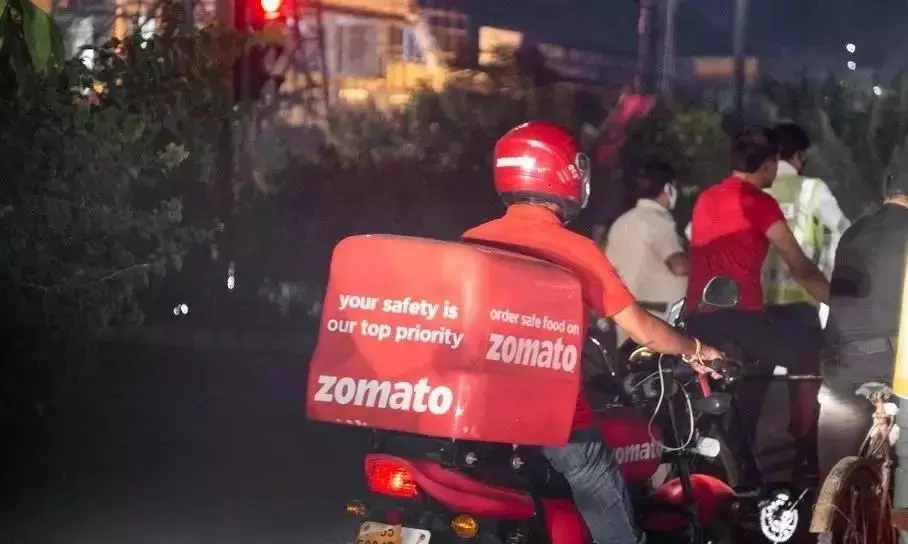 Zomato reported a 48 percent increase in adjusted revenue of Rs 2,107 crore for the second quarter ended September 30, 2022. QoQ, the revenue was up 16 percent.
"This translates to annualised revenue of $1.05 billion (at the average exchange rate for the quarter of 1$ = Rs 80). This is the first quarter where we have crossed the billion dollar annualised revenue mark," says an official release.
Total adjusted EBITDA loss reduced to Rs 192 crore compared to Rs 310 billion in Q2FY22. "Adjusted EBITDA loss (ex-quick commerce) was Rs 60 crore compared to Rs 150 crore in the previous quarter i.e. Q1FY23, the release added.
"Acquisition of Blinkit (quick commerce) closed on August 10, 2022. Hence, this quarter includes ~50 days of Blinkit financials consolidated into our overall financials."
Blinkit's Gross Order Value (GOV) increased 26 percent quarter-on-quarter to Rs 1,482 crore while revenue was up 44 percent QoQ. "Adjusted EBITDA loss in quick commerce reduced to Rs 259 crore from Rs 326 crore in the previous quarter (Q1FY23)."
"So far, I am very happy with the Blinkit acquisition," says Deepinder Goyal, CEO, Zomato. "As we see this business more closely, our level of excitement has only increased. Our hypothesis seems to be playing out on both strong customer adoption as well as the core economic model. I am (nervously) excited about where we are headed in this business.
"The team integration was quick and turned out great (not saying it was easy). I am confident that the majority of Zomato/Blinkit employees (internally, Eternal employees), feel like one team nowadays. There were a number of people who didn't like the transition and decided to leave but we are past all the pain, and now have a stable team at Blinkit which is executing very well to produce outcomes that would surprise the best of us.
"I know that most investors currently ascribe zero value to the Blinkit business, and that's understandable. But I am confident this will change in due course of time."
Food delivery revenue increased 27 percent YoY to Rs 1,581 crore and GOV was up 23 percent to Rs 6,631 crore by growth in both order volumes and average order value. Average monthly active delivery partners increased to 341,000.