WiseTech H123 revenue up 35% on CargoWise growth
CargoWise revenue in H123 increased 50% on H12022 to A$289.2 million ($197 million)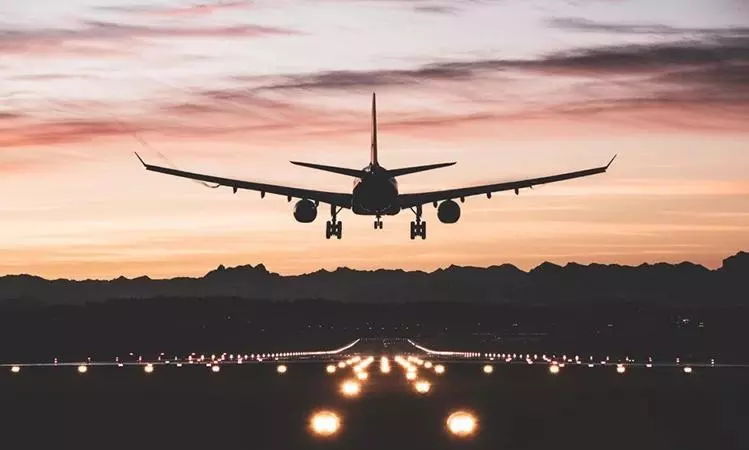 WiseTech reported a 35 percent increase in total revenue at A$378.2 million ($257.2 million) for the first half of 2023 (H122: A$281 million), reflecting strong growth of the CargoWise platform (up 50 percent).
"Total revenue growth benefited from a $2.3 million forex tailwind and includes $5.7 million growth from tuck-in acquisitions," says an official release.
CargoWise revenue in H123 increased A$96.1 million, or 50 percent on H122, to $289.2 million ($197 million). "Organically, CargoWise revenue increased A$88.3 million or 46 percent, reflecting:
*Growth from existing customers equating to A$74.1 million (H122: A$37.3 million), driven by the continued progress of global rollouts, price increases and new product releases; and
*Growth from new customers equating to A$14.2 million (H122: A$11.8 million).
Earnings before interest, tax, depreciation and amortisation (EBITDA) increased 36 percent to A$187.3 million ($127.4 million), including tuck-in M&A dilution and A$10.1 million M&A costs, the release added. "Recent M&A activities limited EBITDA margin growth to 50 percent, up 1pp on 1H22. Organically, the company achieved an EBITDA margin of 53 percent for the half, up 4pp on H122. This improvement reflects WiseTech's enhanced operating leverage, pricing, new product releases, and ongoing financial discipline."
Statutory Net Profit after Tax (NPAT) of A$109.0 million was up 41 percent (H122: A$77.4 million) and underlying NPAT of A$108.5 million was up 40 percent.
WiseTech announced the acquisitions of Envase Technologies ($230 million) and Blume Global ($414 million), two leading North American landside logistics businesses, extending and strengthening WiseTech's position in one of its six key development priority areas, the release said.
Richard White, Founder and CEO, WiseTech says: "Our strong first half performance highlights the continued resilience of our business model and progress of our 3P strategy. Our ability to deliver strong growth in revenue, earnings and free cash flow, in a softening global macroeconomic climate, is the result of a tremendous effort by our teams around the world and we're immensely proud of the progress we are making towards our vision of being the operating system for global logistics.

"We continue to see strong demand for our products from the world's largest freight forwarders, having secured four new global rollouts and three organic global rollouts since July last year. CargoWise is rapidly becoming the industry standard. Importantly, in January this year, we also secured our first global customs rollout with Kuehne+Nagel, the world's largest global freight forwarder. This is a testament to the success of our foothold acquisition strategy and our customs product development, as we build out a global customs engine. We now have 47 large global rollouts in place, including 11 of the Top 25 global freight forwarders, with a significant pipeline of new customers and the opportunity to deepen our penetration with existing customers.
"To supplement our organic growth, we use targeted acquisitions to accelerate the development of the CargoWise product and give us further reach in the global logistics ecosystem. We completed two further tuck-in acquisitions in the first half in Bolero and Shipamax, and recently we announced the strategic acquisitions of Envase Technologies and Blume Global, both leading landside logistics businesses, which together extend and strengthen our position in one of our six key development priority areas."
Outlook
FY23 guidance has been confirmed and updated for recent M&A activity to revenue of A$790–822 million (representing revenue growth of 26–30 percent) and EBITDA excluding M&A costs of A$380–$412 million (representing EBITDA growth of 19–29 percent).
"WiseTech is a business that continues to grow and create value," says White. "Our unique CargoWise offering, which we expand and enhance through our own product development and our acquisition programme, is enabling us to drive considerable momentum. This is underpinned by our global rollouts, stemming from an investment of over $775 million in research and development over the last five years.
"We have a strong track record of delivering on our strategy, demonstrating the strength and resilience of our business model. Our strong balance sheet and cash generation provide us with significant financial firepower to fund our future growth. I am excited by the opportunities ahead of us and the future growth team WiseTech will deliver."
Cash at the end of December 31, 2022 was A$489.9 million, the release said. "H123 operating cash flow of $203.4 million was up 51 percent on 1H22 and free cash flow of A$137.8 million was up 53 percent on 1H22."
WiseTech expects to have available liquidity of ~A$400 million from existing cash reserves and undrawn debt facilities post the completion of the Blume Global acquisition as well as ongoing strong free cash flow generation.