Why customer satisfaction is crucial in logistics? How can it be done?
Let us decode logistics to achieve customer satisfaction in a highly competitive space.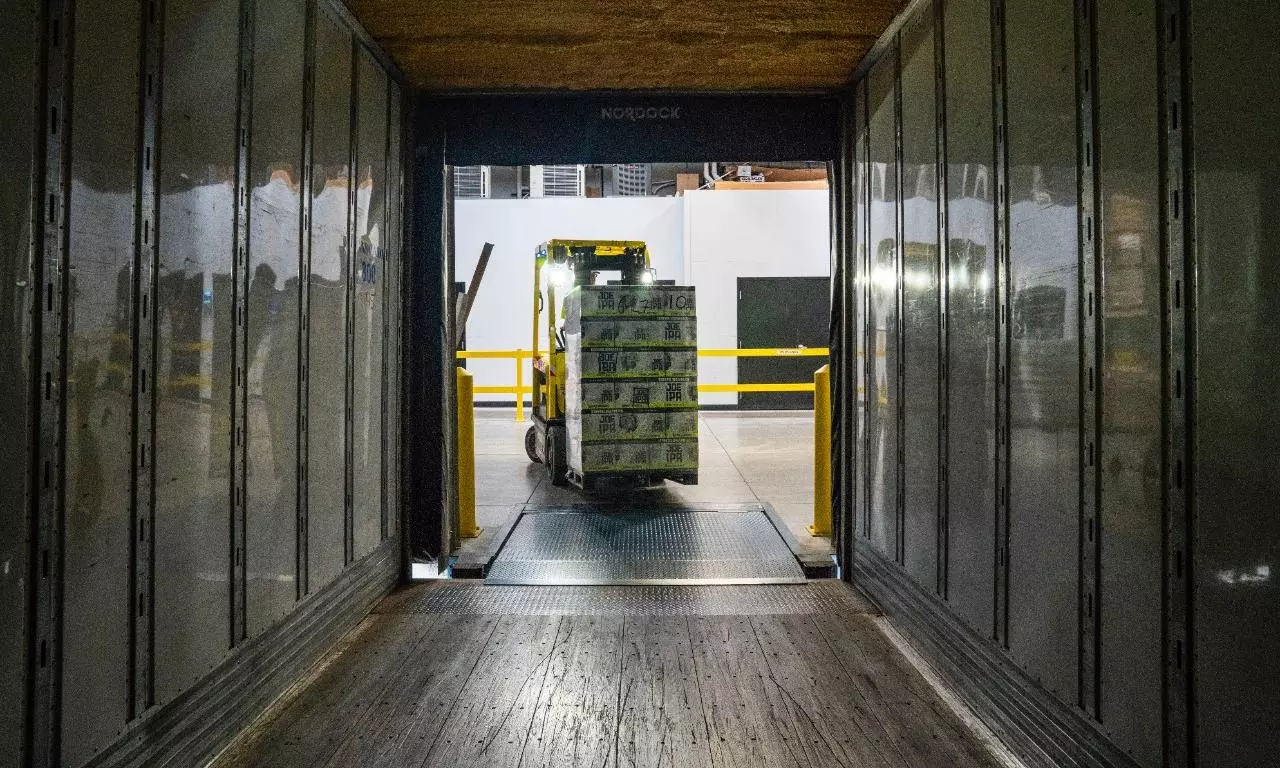 Dwight D. Eisenhower said, "You will not find it difficult to prove that battles, campaigns, and even wars have been won or lost primarily because of logistics." When such is the importance of logistics, finding the right logistics service provider is vital for businesses too.
Do you recall receiving a cold pizza on delivery or your favourite shoes ordered online and delivered in tattered condition? Even if you don't, the delivery boy would recall your anguish post-such a delivery.
Customer satisfaction is one such parameter that can make or break a logistics company. The customer may be judging the service provider on the parameters of price, delivery, behaviour, information, correct billing, or pure convenience. Each interaction should be nothing less than a delight for the customer.
Let us decode logistics to achieve customer satisfaction in a highly competitive space.
Logistics is communication
As we soar into the Millennial times, communication is the key to customer contentment. Even if the delivery is late and the customer has been informed in advance, chances are he/she will be reasonably satisfied. A well-integrated IT system with GPS, Google Maps, and driver SIM tracking can send regular updates to the customer. If the above is not possible, a WhatsApp message or even a manual call would be well appreciated. We must make sure that the customer is well informed about the when, what, where, and how of each cargo that needs to be picked, delivered, or stored.
Logistics is speed
Communication speed is the essence of customer service in logistics. The communication leads to timely action and saves the day. The customer may have various queries, and the logistics partner should be two steps ahead in providing the answer to each such question. A misinformed or silent logistics partner is better left in the graveyard than invited over for tea.
Logistics is safety
Although information may have been shared on time, one can never appreciate a damaged delivery. OTIF (On Time in Full) delivery is critical for logistics success. This demands careful handling, packing, storage, and cross-docking while handling each piece of cargo entrusted to the service provider. Safety standards are best kept intact with regular training and audits of the processes.
Logistics equals truth
If you were expecting the truck driver to give you the correct information on the whereabouts of your cargo, you may have travelled back to the 19th Century. Make sure tech is deployed without delay to enhance visibility of correct information without manual intervention. As logistics has layers of service providers, managing your cargo from truck drivers to truck suppliers, transporters to shipping and warehousing agencies, an Integrated Transport Management System (TMS) is ideal to ease your anxiety. This will allow a seamless flow of accurate information along with the seamless movement of your cargo too.
Even when the answers are not known, service providers should admit the same in all honesty. This in turn leads to building trust in a partnership that will be cherished for decades.
Logistics is cost
The cost of logistics in India is 14n percent of GDP, compared to 8–11 percent in developing countries. This makes logistics very expensive in India. A well-experienced logistics service provider can and should offer tweaks to the supply chain in order to reduce the landed cost of logistics for the customer. It could be using a different type of truck or changing your product packaging to optimize the weight and volume ratio of the truck. This, in turn, promotes them as a provider of logistics solutions. In order to achieve the above, the customers also need to extend a hand of partnership to the service provider. A healthy and open discussion will be fruitful for both organizations.
Logistics is continuous improvement
As service providers, continue to challenge your existing systems regularly to achieve excellence before your competition does. Traditional transporters and service providers in India have a lot to catch up on professionalism, deploying technology and ensuring customer satisfaction. Do not enter practices that give short-term benefits, as they will not last too long. The practices that ultimately benefit the customer are the only ones that will be rewarded with continuous business.
Logistics is a competitive industry, very competitive
E-commerce has taught us that the war is no longer just about whose product quality is superior, but also about who can deliver a quality product to the consumer the fastest. Industrial Logistics is a player that is equally competitive and is constantly reducing its stock in transit. To meet customers' demands for faster delivery at an optimum cost, logistics service providers are mushrooming in every lane. Each is better placed than the other, but in the end, only the ones with repeat customer satisfaction will be the leaders.
Customer satisfaction is very important for service providers seeking a competitive advantage. Be aware that if you leave your customers disappointed, they will soon be attended to by another logistics provider with a higher focus on customer satisfaction.
Shep Hyken says, "Customers are smarter than ever – they know good customer service and they EXPECT it."
The views and opinions expressed in this article are those of the author and do not necessarily reflect the views of Indian Transport & Logistics News