Where's my box?! How tech is providing visibility into global supply chains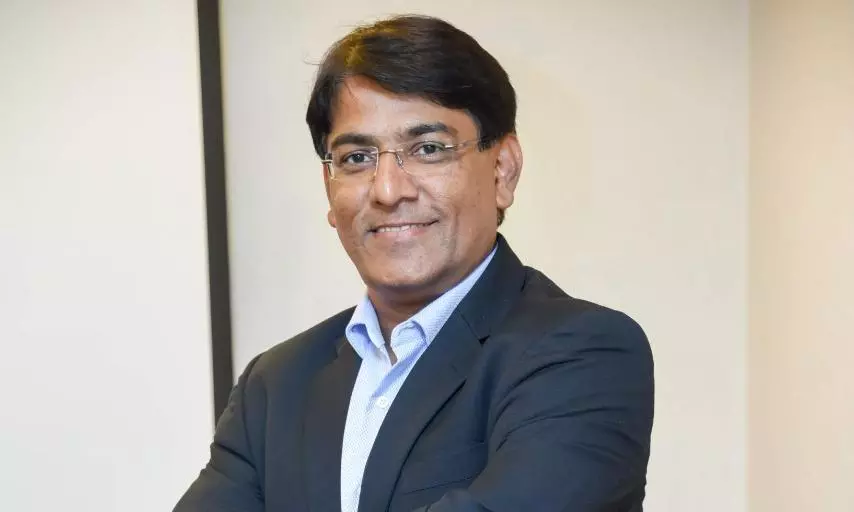 Automation and cutting-edge tech innovations powered by AI have found their firm footing in supply chains, with firms opting for tech interventions and solutions to optimise clients' needs. As delivery time windows compress the world over, one such vertical that witnesses high demand and AI-powered automation is supply chain visibility.
To explore this issue further, Manjula Nair interviewed Amitabh Singh, CEO, customised logistics solutions (CLS), at Stellar Value Chain Solutions – a five-year-old B2B company set up with an investment of Rs 1,000 crores. The company now boasts a pan-India presence, catering mainly to the e-commerce segment. So, how vital are supply chain visibility interventions? Excerpts.
What is the biggest challenge India currently faces when it comes to logistics?
Essentially, the country's logistics landscape has always been traditionally fragmented. While there are go-downs and transporters scattered everywhere, there is a requirement for organised players to enter the fray. Currently, logistics costs in India are at around 14% of the GDP, while logistics costs in developed countries are approximately 7-8%. So, it is quite apparent where India is getting hurt badly. If you look at the direct cost, we are almost at par with the developed countries. We lack indirect costs like inventory, inefficient setups, inefficient network, and damaged pilferage. These are poorly hurt areas and take the overall cost to 14%.
Currently, there's a massive reliance on tech interventions for supply chain visibility. What was it like before automation entered the space?
Most companies were operating on Microsoft Excel-based tracking. When dealing with a warehouse of around 2 lakh square feet, one must understand that it is perfect for small businesses and warehouses. Everything, including the inventory, can be done on Excel. However, the moment you start scaling up, Stock Keeping Units (SKU), which keep track of stocks and packages internally, jump exponentially. For e-commerce companies, earlier what would happen is after receiving orders; packages would be shipped by the next day. Now, the game has changed. When you're dealing with high volumes of throughput each month, you need a robust system in place. Clients place an order, and it's shipped from a warehouse in about 20-25 minutes. Therefore, finding the item, picking it up, packing it and shipping it everything has to be done within 20 minutes. Thousands of orders are being received daily, and so everything can only be managed through a proper Warehouse Management System (WMS).
How important are such visibility solutions to the supply chain?
Visibility solutions are the critical component of a thriving supply chain. All clients look for end-to-end visibility today. If a consigner is booking a shipment, a consignee must plan his inventory accordingly. A consigner naturally wants to ensure that his shipment has arrived on time. Enter supply chain visibility! Currently, I've not seen many players emerge in India on this front. At Stellar, we have visibility solutions for warehouses and transportation, and everything is seamlessly connected. So, we provide visibility right from the pickup point to the final delivery point, including the warehouse, enabling the consignor and the receiver to see the end-to-end product. They can also do the inventory planning and know where the material is, what time it will arrive and what kind of inventory planning is needed.
You recently partnered with Infor Cloudsuite. How has this helped, and what are the overall solutions on offer?
A lot of companies come on board for the warehousing requirements. We have our WMS, and that's where Infor Cloudsuite comes into play. Our line of business involves bringing in two primary platforms required for warehousing business. Firstly, we require a high-end WMS. Secondly, we need a transport management system. For this, we have a very robust in-house transport management system hosted on Oracle Cloud. We have a lot of inhouse modules and partner up with many third parties. A lot of investment of ours goes into the technology side.
What are the supply chain visibility solutions Stellar has on offer?
The first module handles live tracking, where clients are provided with dashboards to track the real-time visibility of the consignments. These are extended to their clients as well. In this way, they can both login and keep watch on their consignments. Here, we also use artificial intelligence to know precisely when to expect the delivery. During pickup, no calls are routed to us asking for the pickup status. Instead, we provide a user interface (UI) which we call an 'indent module', where they can simply key in the requirements without unnecessary calls or messages. Another option is for clients with an Enterprise Resource Planning (ERP) system. We merely integrate our transport management system into their ERP system. This is called ERP integration. Thirdly, we have the visibility module, where clients can see all the vehicles we operate, which are compulsorily GPS enabled. All vehicles are GPS tagged material, and all the packages are barcoded. On the delivery side, it's all based on a one-stop mobile application that displays everything – from the moment the materials are delivered, the proof of delivery, the consignment notice, etc. We offer live updates from the point of delivery, so the client doesn't even have to wait. The client gets a link on the system to download all the proof of deliveries.
How much of Stellar's budget goes into technological investments?
There are three verticals to our investments – workforce, infrastructure, and a big chunk goes into technology. We currently have around 12 million square feet and 50,000 trucks. We follow an uberisation model, purely meant for B2B businesses. This is entirely tech-enabled, and a lot of investment is pumped into this. Uberisation is being rolled out better to connect our 50,000 trucks to our client base. Uber cars follow a format and an algorithm allocates the nearest car to the customer in the shortest time. Similarly, we have our warehouses pan India and a client demographic with different requirements nationwide. Everyone comes in with varying requirements of the load. This is where uberisation comes in. Apart from that, investments have gone into 15 million square feet of warehousing to be set up over the next four years.
What kinds of automation are being launched in warehouses?
On the side of automation in our warehouses, it's mostly through our sorting systems. We have incorporated put-to-light systems to scan the barcodes of each of the significant number of packages that go through our warehouses. The package movements in our warehouses are phenomenal. Speed is an asset, and scanning packages cannot be manual any more. So we have conveyor belts running within the warehouse, and packages are transferred on the belt. We have a light sensor over there. All packages have Radio Frequency Identification (RFID) tags on them. The light sensor automatically reads the time and matches the consignments with the inventory. In this way, everything in the warehouse is marked in and out. It also marks the delivery store and is placed in the right slot, from where it is supposed to go to the slot where vehicles connect and deliver the packages.
Considering how some of these systems are AI dependent, are there any challenges that come to the fore?
So there aren't any challenges in the system so far. However, there are some select transactional business challenges with last-mile deliveries. Sometimes the last mile delivery guy is waiting, and the consignee is not available, or the address is incomplete, etc.
What lies in store in the future for automation and tech-driven visibility solutions?
Automation is a part of the digital ease of doing business when it comes to end-to-end visibility. At Stellar, when clients place orders from their system, there is the indenting or the pickup module delivery at the last mile. Here, everything is mobile-based end-to-end visibility, online billing, online downloading of deliveries, live visibility of the package and material and trucks. So, this is the backend of the whole supply chain and carries the complete seamless flow of information from raw material, inward movement to the plant, from the plant to the factory, and then to the transportation warehouse from where it goes to a branch and then finally the delivery. The complete backend has to be seamlessly integrated.
Any future blueprint or target in terms of visibility at Stellar logistics over the years?
The priority is now the uberisation model. Uber has been following a B2C format, and it's been used by end customers. What we have to look into is not just uberisation but also a seamless flow of information across the client base and on the backend platform. This connects all the 50,000 trucks of different shapes and sizes on all the routes. So on that basis, the algorithms are based on artificial intelligence and the data collected in the system. In this way, route optimisation and weight optimisation can happen. All this will help bring down the overall cost in the supply chain. So that is something that we are working on, and it's a continuous work in progress.
This interview was originally published in ITLN's March-April 2022 issue.