Vahak plans premium services, offer cargo insurance
"Technology interventions needed to bring ease of doing business for demand & supply side of road logistics sector."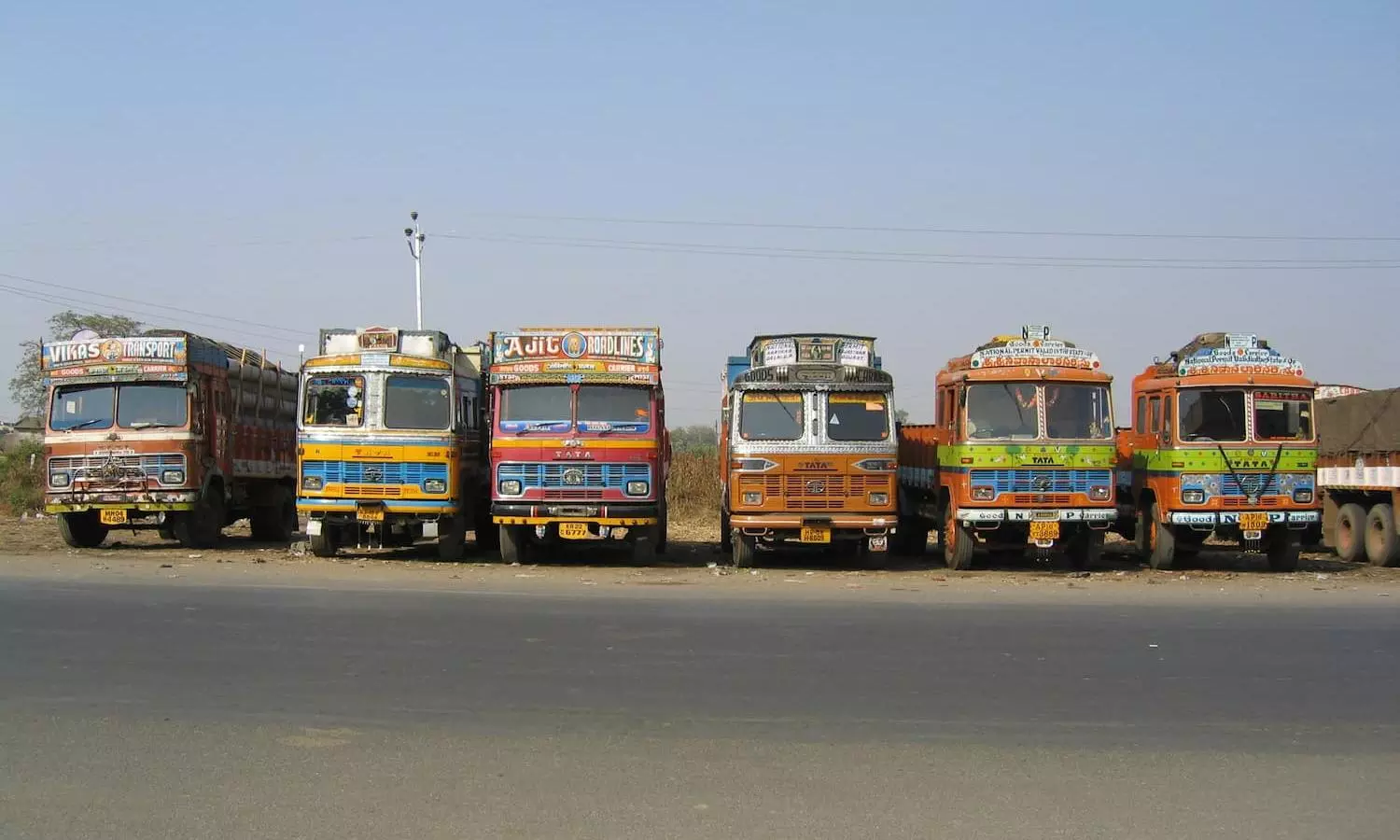 Transport community platform Vahak is coming up with premium services for manufacturers, shippers/load owners and OEMs requiring bulk transport, and new value added services (VAS) like cargo insurance in the next couple of months.
"These services on top of the existing features of vehicle insurance, GPS, brand and network building, will provide online accessibility and ease of doing business for the road logistics sector, which carries 80 percent of the Indian freight traffic," says Karan Shaha, Co-Founder and CEO, Vahak. "Our vision is to build a trusted transport community platform that looks out for transporters, fleet owners, and truckers' growth and well-being. The trucking community is a major contributor to the Indian economy and we have captured less than a percent of the $250 billion market. Over the next 4-5 years, we aim to capture 10-20 percent of the market, in line with deeper internet penetration and growing technology adoption at the last mile."
Shaha and Vikas Chandrawat co-founded Vahak in 2019 to digitise the Indian logistics industry, which now accounts for approximately 14 percent of GDP. "Vahak is leading the transformation of the Indian road logistics sector with its artificial intelligence (AI)- and machine learning (ML)-backed mobile app for load and lorry booking pan India. Through its load-lorry matchmaking feature, Vahak has improved profitability for truckers with increased runs with less dependency on personal networks, larger geographical reach and easy return load booking. Vahak has also created a one-stop shop by bringing financial services like vehicle insurance, safe and secure payments and trucking related VAS to the platform."
While the first 500 customers were onboarded via personal contacts, it increased to more than 10,000 users within the first six months "establishing the pull from the market," says Shaha. Based in Bengaluru, Vahak is now a 130-people operation.
With funding of over $20 million till date, Vahak manages over 0.5 million monthly active load bookings on its app. "Backed by intuitive UI/UX and translations in seven languages, transaction volume on the recently launched Vahak payments platform is showing 100 percent quarter on quarter growth," says Shaha. "Our aim is to achieve a $1 million annual run rate (ARR) by December 2023 backed by positive investments in road infrastructure by the government, higher demand in tier-3 and tier-4 cities and faster adoption of Internet at the rural last-mile."