V-Xpress inaugurates new state-of-art facility in Changodar, Ahmedabad
Built over one lakh sqft area, the new hub will generate about 80-100 direct employment and around 400-500 indirect employment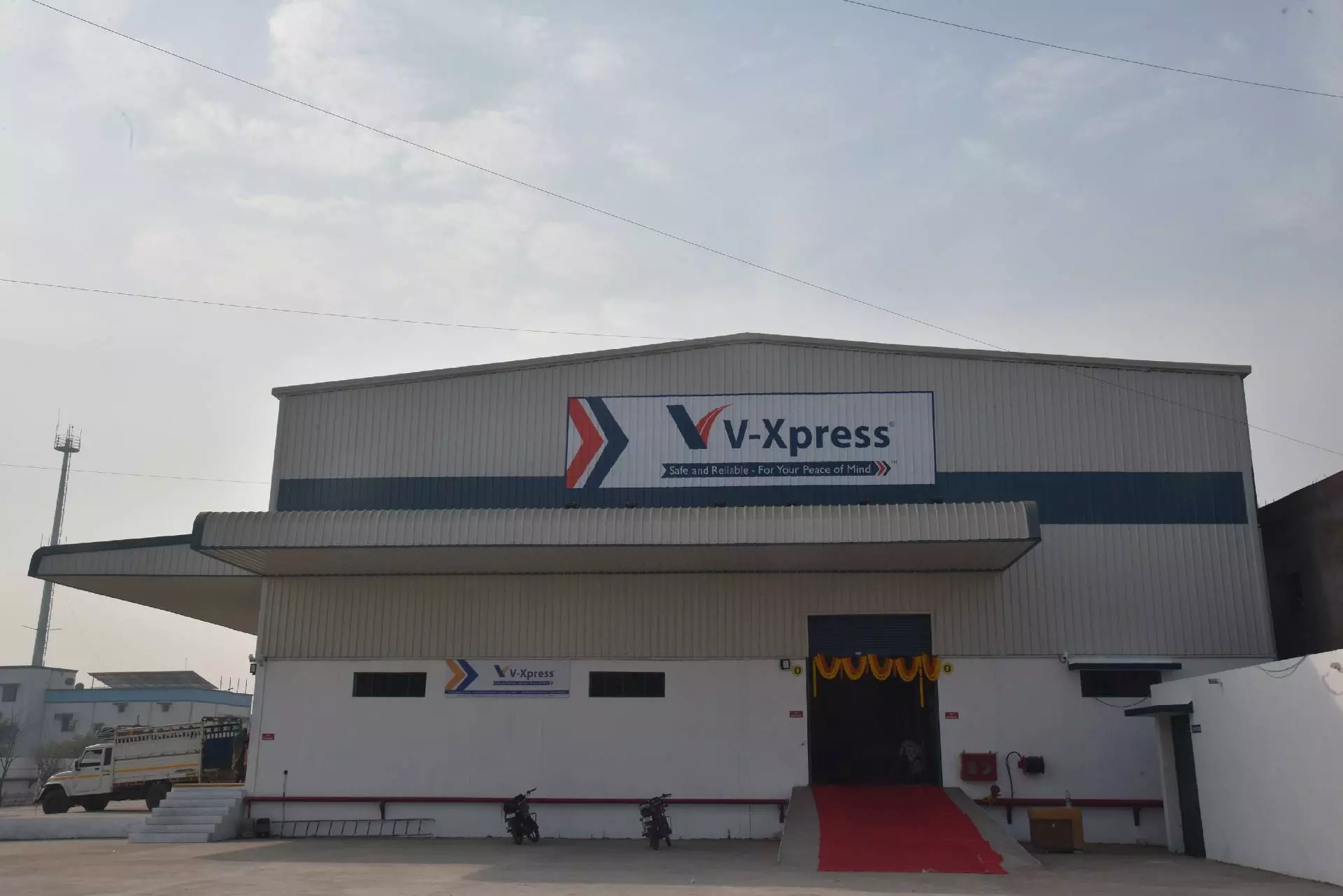 V-Xpress, a division of V-Trans (India) Ltd and a door-to-door, multimodal express cargo movement company, today launched its new state-of-art hub in Ahmedabad.
Built over one lakh sqft area, the new hub will generate about 80-100 direct employment and around 400-500 indirect employment. With this new hub, V Xpress now has over 65 branches and 4 Hub centers across the state of Gujarat. The facility is strategically located right on the National Highway-08 which is also known as Sarkhej-Bavla Highway, well connected to nearby cities.
The facility carries safety compliances in construction and fire. The warehouse is completely secured with CCTV monitoring covering all parts of the facility, both inside and outside. The facility includes multiple bays to load and unload shipments for easier and faster turnarounds.
V-Xpress is a fast-growing express cargo company in India catering to a gamut of industry segments and it is currently growing at a pace of over 40% YoY. V-Xpress is serving varied industry-based manufacturing clients for 20 years, with a committed and skilled team, which has the expertise of handling cargo for various industries with care and effectiveness and the customized solution that clients need. Powered with technology, an expansive network, an advanced fleet, and agile management practices, V-Xpress, offers a faster and damage-free movement of goods with visibility throughout the material journey.
Commenting on the development, Aditya Shah, Executive Director, V-Trans (India) Ltd & CEO – V-Xpress, said, "We are delighted to announce another state-of-art hub facility in Gujarat. Ahmedabad is considered one of the key market areas in our growth journey. We are expanding our network and infrastructure across India, and the western region plays a significant part in our overall strategy. We further plan to strengthen our air business with focused strategic efforts enabling fast-paced growth. And our growth plans are well supported by a best-in-class network, advanced technology, and a committed team to serve the express logistics needs of the clients"
Mahendra Shah, Group Chairman, and Managing Director, V-Trans (India) Ltd said, "V Trans is a logistics solutions provider to India and for SAARC countries, and is growing positively in each segment of the business. The recent expansion in Changodar, with the state-of-the-art hub of V-Xpress, is probably the first big one post-COVID. Gujarat as a region is importantly placed in our growth strategy and there will be more expansion in the region as we move forward."
V Trans India Ltd is a leading single window logistics solution provider that has evolved from a traditional transport player to a national logistics solution provider company.