Union Budget identifies 100 transport infra projects for first, last mile with ₹75k cr investment
Fifty additional airports, heliports, water aerodromes and advance landing grounds will be revived for improving regional air connectivity.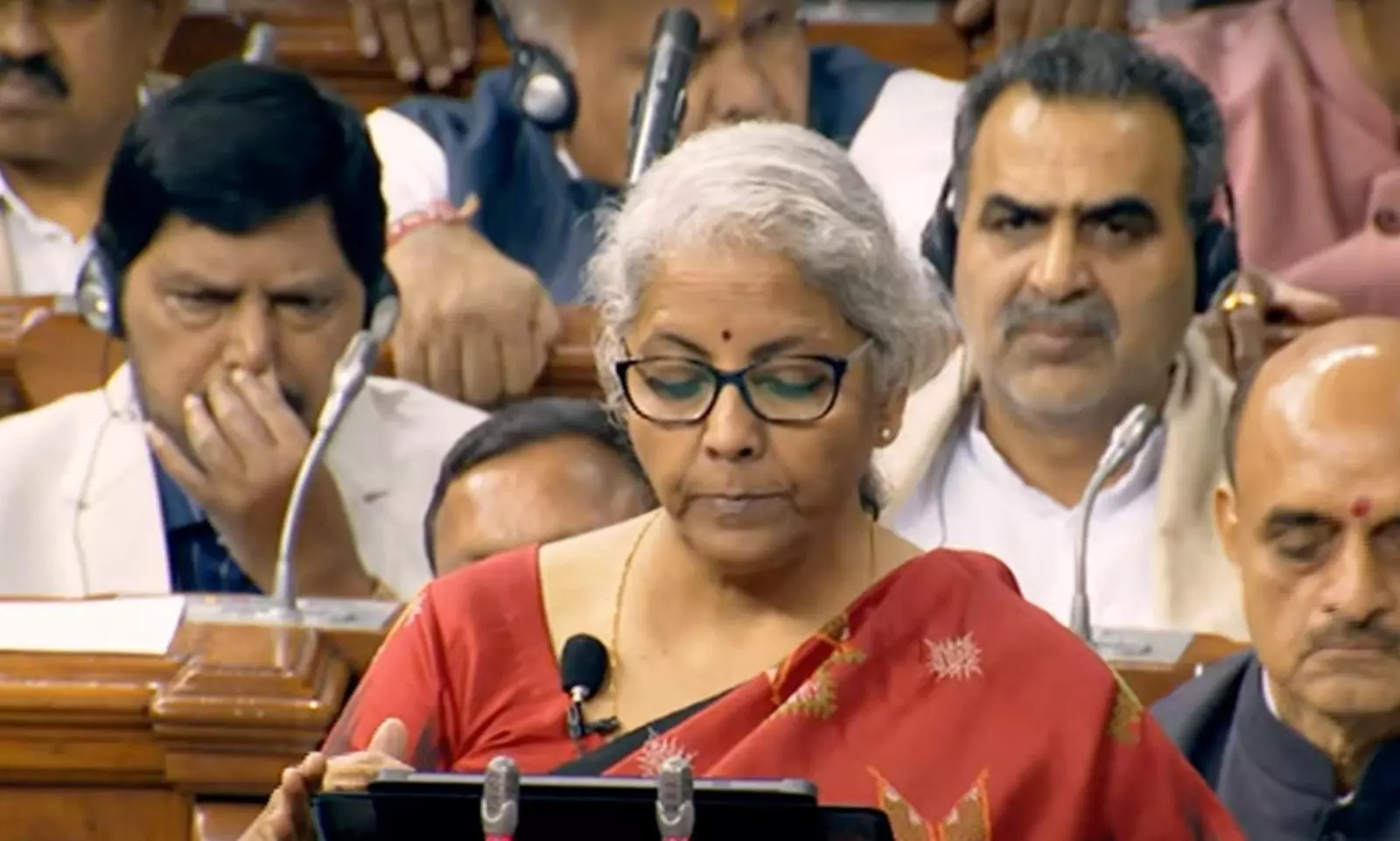 Union Minister for Finance & Corporate Affairs Nirmala Sitharaman presented the Union Budget 2023-24 in Parliament today and informed that 100 critical transport infrastructure projects, for last and first-mile connectivity for ports, coal, steel, fertilizer, and food grains sectors have been identified and they will be taken up on priority with an investment of ₹75,000 crore, including ₹15,000 crore from private sources.

Sitharaman said, "Fifty additional airports, heliports, water aerodromes and advance landing grounds will be revived for improving regional air connectivity."
Bringing a big boost for logistics in the country, Finance Minister pointed out infrastructure and investment as one of the seven priorities of the budget.
She said, "Investments in infrastructure and productive capacity have a large multiplier impact on growth and employment and in view of this capital investment outlay is being increased steeply for the third year in a row by 33 percent to ₹10 lakh crore, which would be 3.3 per cent of GDP."
Finance Minister also announced that a capital outlay of ₹2.40 lakh crore has been provided for the Railways, which is the highest ever outlay and about 9 times the outlay made in 2013- 14.
Meanwhile, Prime Minister Narendra Modi commented, "Aspirational India of today wants modern infrastructure in every field like road, rail, metro, port, and waterways. Compared to 2014, investment in infrastructure has increased by more than 400 percent. The unprecedented investment of ten lakh crores on infrastructure will give new energy and speed to India's development."
The government also decided to continue the 50-year interest-free loan to state governments for one more year to spur investment in infrastructure and to incentivize them for complementary policy actions, with a significantly enhanced outlay of ₹1.3 lakh crore.
For enhancing the ease of doing business, it has reduced 39,000+ compliances and decriminalised 3,400+ legal provisions.
Sitharaman proposed that coastal shipping will be promoted as the energy-efficient and lower-cost mode of transport, both for passengers and freight, through PPP mode with viability gap funding.
Finance Minister announced that the revamped credit guarantee scheme for MSMEs, proposed in the previous budget, will take effect from April 1, 2023 through the infusion of ₹9000 crore in the corpus. "This will enable additional collateral-free guaranteed credit of ₹2 lakh crore. Further, the cost of credit will be reduced by about 1 percent," she said.
To enhance business activities in GIFT IFSC, the budget proposed initiatives such as delegating powers under SEZ Act to IFSCA to avoid dual regulation, single window IT system for registration and regulatory approval, permitting acquisition financing by IFSC banking units of foreign banks, establishing a subsidiary of EXIM Bank for trade re-financing, recognizing offshore derivative instruments as valid contracts.
The budget also provides ₹35,000 crore for priority capital investments towards energy transition and net zero objectives and energy security by the Ministry of Petroleum & Natural Gas.