TVS ILP breaks ground on new Tamil Nadu warehouse
To support vertically integrated solar manufacturing facility of First Solar in Pillaipakkam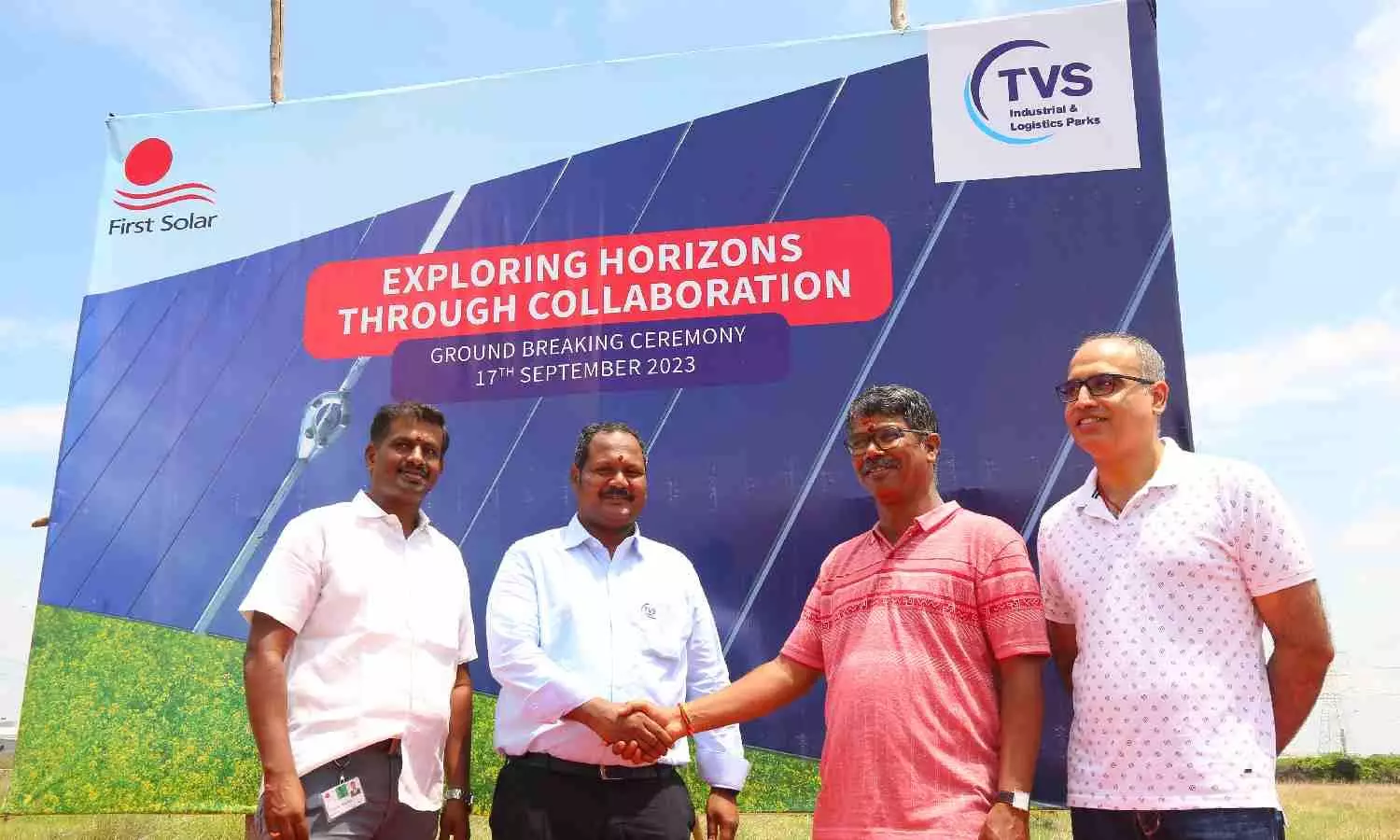 TVS ILP (a part of TVS Mobility Group) recently broke ground on a new warehouse in Pillaipakkam, Chennai, Tamil Nadu. The planned warehouse is intended to support First Solar's fully vertically integrated solar manufacturing facility in Pillaipakkam.
US-headquartered First Solar is a leading American solar technology and manufacturing company.

"The 570,000 square feet of space is intended to serve as a staging area for First Solar's raw materials and inventory. Beyond its scale, the project is also poised to make a meaningful impact on the local community in Chennai and Kanchipuram districts, generating 200 job opportunities that contribute to growth and empowerment in the region," says the official release.

The facility is scheduled to be completed in the first quarter of 2024, and the location adjacent to the First Solar plant is expected to allow seamless upscaling of inventory, enabling efficient workflows.

The project will incorporate a range of sustainability initiatives including energy-efficient practices with insulation, advanced lighting systems, and the integration of renewable energy sources such as solar panels. Water-efficient fixtures, rainwater harvesting systems and innovative water recycling techniques will promote a sustainable approach to water management. The use of environmentally-friendly construction materials and low volatile organic compounds (VOC) paint will minimise the project's carbon footprint.
Manikandan Ramachandran, COO, TVS ILP says: "This strategic location is intended to reduce the time, inventory and space utilization costs within the First Solar factory. We understand the importance of proximity for manufacturing companies in need of warehouses near their facilities, and our strategic land acquisition adjacent to the First Solar's facility emphasizes our dedication to meeting this need."

Sujoy Ghosh, Vice President and Country Managing Director, First Solar adds: "We are pleased that TVS ILP has decided to set up this important piece of warehousing infrastructure close to our facility in Chennai. We anticipate that the warehouse will play an important role in our effort to optimize inventory and capacity utilisation."