Trends that will reshape the logistics industry in 2023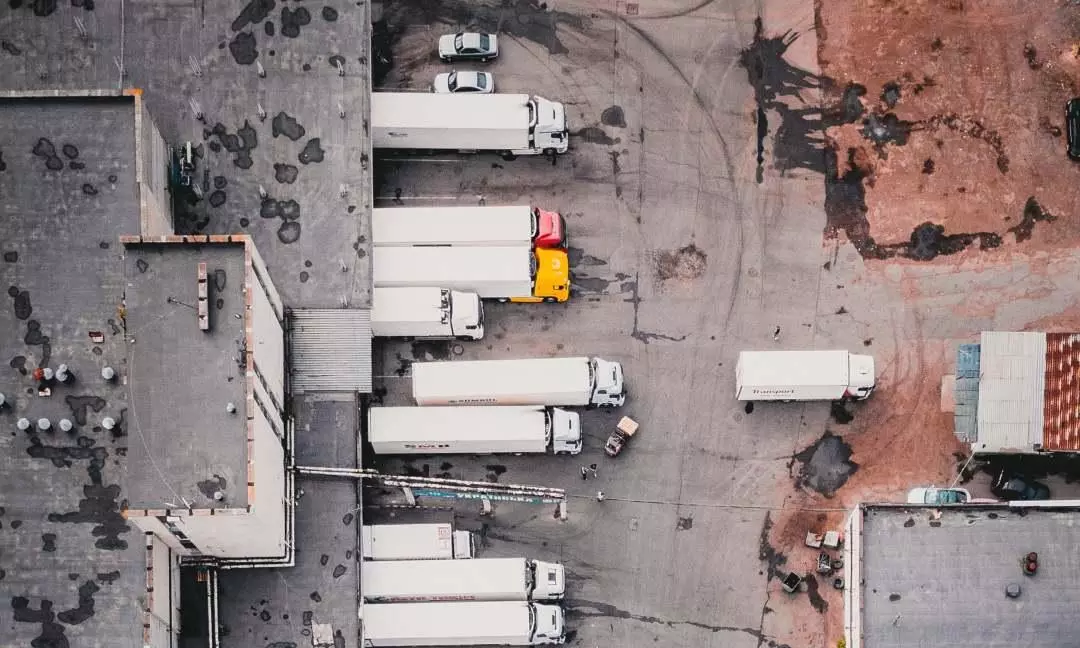 The logistics industry in India is estimated to contribute 14.4 percent of India's GDP. Yet, over 90 percent of the logistics industry comprises the unorganised sector. Within the next five years, India aims to raise its performance in the Logistics Performance Index to 25 by bringing down the logistics costs from 14 to 8 percent of GDP. The National Logistics Policy set up these goals to ensure that the sector serves as a growth engine and a significant contributor to raising India's GDP to a $5 trillion economy. By developing an integrated, seamless, effective, and cost-efficient logistics network that uses top-of-the-line tools, procedures, and qualified staff, the suggested policy aims to increase the country's economy and corporate competitiveness. The plan will create a single-window e-logistics market and place a strong emphasis on MSMEs' ability to compete and grow their workforce.

In the future, it is anticipated that the industrial and logistic asset classes will fare better than other real estate and infrastructure. Since the year's beginning, the sector has garnered investments worth ₹8,257 crore. However, according to the World Bank, Indian cities will need to invest $840 billion in infrastructure and municipal services by the year 2036 to keep up with the country's rapidly expanding urban population.
Considering the this, a few trends that are likely to shape the year 2023 for the Indian logistics sector are:
More states need to expedite logistics policy
Since the Central Government initiated the National Logistics Policy, only 13 states have created their own state-specific policies until now. For India to move forward in the Logistics Performance Index, the state policies must be in line with the national government's strategic objectives. An Integrated National Logistics Action Plan will serve as the main blueprint for all logistics infrastructure development projects. Numerous projects involving different forms of transportation are now being worked on as part of the Gati Shakti program. The government's multifaceted strategy, used in the policy to propose regulatory and procedural changes affecting infrastructure, services, and human capital, gives the industry a broad strategic direction and will be a major driver of investments. It is estimated that the I&L stock would double by 2030 to cross 700 million sq. ft as occupiers continue to expand across segments such as e-commerce, 3PL, engineering, and manufacturing. Indian logistics would undoubtedly experience remarkable growth in the years to come if the states came together and expedited the logistics policy.
Prioritising digitisation in logistics sector
There is a huge need to automate the logistics policy in India. Truckers can increase their overall efficiency and price competitiveness with the aid of logistics marketplaces, but it is necessary to incorporate similar automation and technology, like RFID, GPS, warehouse management systems, etc. Additionally, there is a critical need to increase workforce skill levels and enable access to cutting-edge technical solutions.
There will be further changes in the upcoming years as a result of the digitization of the logistics sector. Infrastructure planning and data layers from various central ministries, departments, and agencies, as well as data layers from the pertinent state agencies and bodies, are being digitised and uploaded on a single portal as part of the PM Gati Shakti National Master Plan, a crucial part of the National Logistics Policy. To provide their clients with smart and cutting-edge logistics solutions, logistics companies will use technology like artificial intelligence, cloud, automation, robotics, block chain, big data, and IOT. To thrive in the fast-changing logistics sector, even logistics organisations will need to re-evaluate their business plans.
Effective last mile delivery
One of the requirements driving the entire logistics sector is last mile delivery. Although it is the last stage of the delivery process and is where the goods and services are transported from the distribution centre to the ultimate location, last mile delivery is an expensive undertaking. The increasing need for quick delivery has increased its complexity and costs, which has pushed businesses to use the newest technical solutions.
Households are ordering an increasing number of packages to be delivered. The issue in India isn't a lack of drivers, but bad roads, unclear addresses, traffic jams, and a lack of comprehensive maps. According to a 2018 Boston Consulting Group analysis, the expenditures associated with road congestion in just four Indian cities—Delhi, Mumbai, Kolkata, and Bengaluru—totaled a staggering $22 billion. When attempting to improve last-mile delivery, there are numerous aspects to consider. Effective last-mile delivery operations keep customers satisfied and delighted while also boosting sales, fostering brand loyalty, and improving profitability.
Renewed focus on workforce requirements will boost confidence
The NLP aims to boost employment in the logistics sector. More than 2.2 crore people rely on this sector for their livelihoods, and new workers are anticipated to join from tier 2 and 3 cities as e-commerce demands from rural India gain pace. This calls for focused efforts to create infrastructure that provides ease of doing business and ease of living for those directly employed in the sector. Take the case of commercial vehicle drivers, who need access to ergonomically planned pit stops, rest areas with access to hygienic food and medicines, vehicle maintenance and road assistance services along major transportation routes, proper minimum wages, set driving schedules and ease in getting return loads, higher profit margins, apart from access to financial services. If addressed efficiently, the sector is likely to gain the right talent and see start-up, SaaS and aggregator models emerging and evolving quickly addressing these requirements.
Sustainable efforts to pave the way
The COVID-19 epidemic has had the greatest impact on the logistics sector of all industries. However, the industry recovered as things returned to normal in the majority of the world. The industry's CO2 emissions have worsened over the years. Warehouses, ports, and freight transportation account for 11% of the world's greenhouse gas emissions, and by 2050, the logistics sector is expected to be the top emitter of carbon dioxide. As a result, decarbonisation efforts are being made by logistics leaders. It will be necessary for the industry to adopt stringent measures and be prepared to accept the changes that have the potential to radically reshape it in order to reduce greenhouse gas emissions.
Adaptability will help growth
The supply chain and the logistics sector are always undergoing change as a result of the world's unpredictable nature. Today's industry makes it challenging to manage the weather or the political climate, but firms still have power over how they react to new obstacles. Due to the vulnerability in the logistics sector, supply chain and logistics leaders will continue to create stronger risk-reduction techniques. Regardless of whether this is a logistics trend, they will need to anticipate the disruption and prepare effective tactics in advance if they want to prosper.
Takeaway
The logistics industry is expanding as a result of the more tech-savvy and faster demands of contemporary consumers. Businesses will have to focus on growing operations and ensuring cost-effective delivery services that benefit both the company and the client. In order to enhance supply chain management for OEMs & allied sectors and lower logistics costs, it is increasingly crucial for logistics service providers to innovate and simplify complex business procedures and address the needs of those employed and interested in joining the sector. India is likely to take major steps toward becoming globally competitive and improve its global ranking in World Bank's Logistics Performance Index, with both the demand and supply side logistics businesses adopting emerging AI powered technology platforms and community-focused features helping in the creation of trusted and conducive logistics ecosystems.