Transport Corporation Q1 consolidated net up 6% at Rs 83cr
Revenue increased 5.5% to Rs 958 crore; Manoj Tripathi appointed CEO of TCI Supply Chain Solutions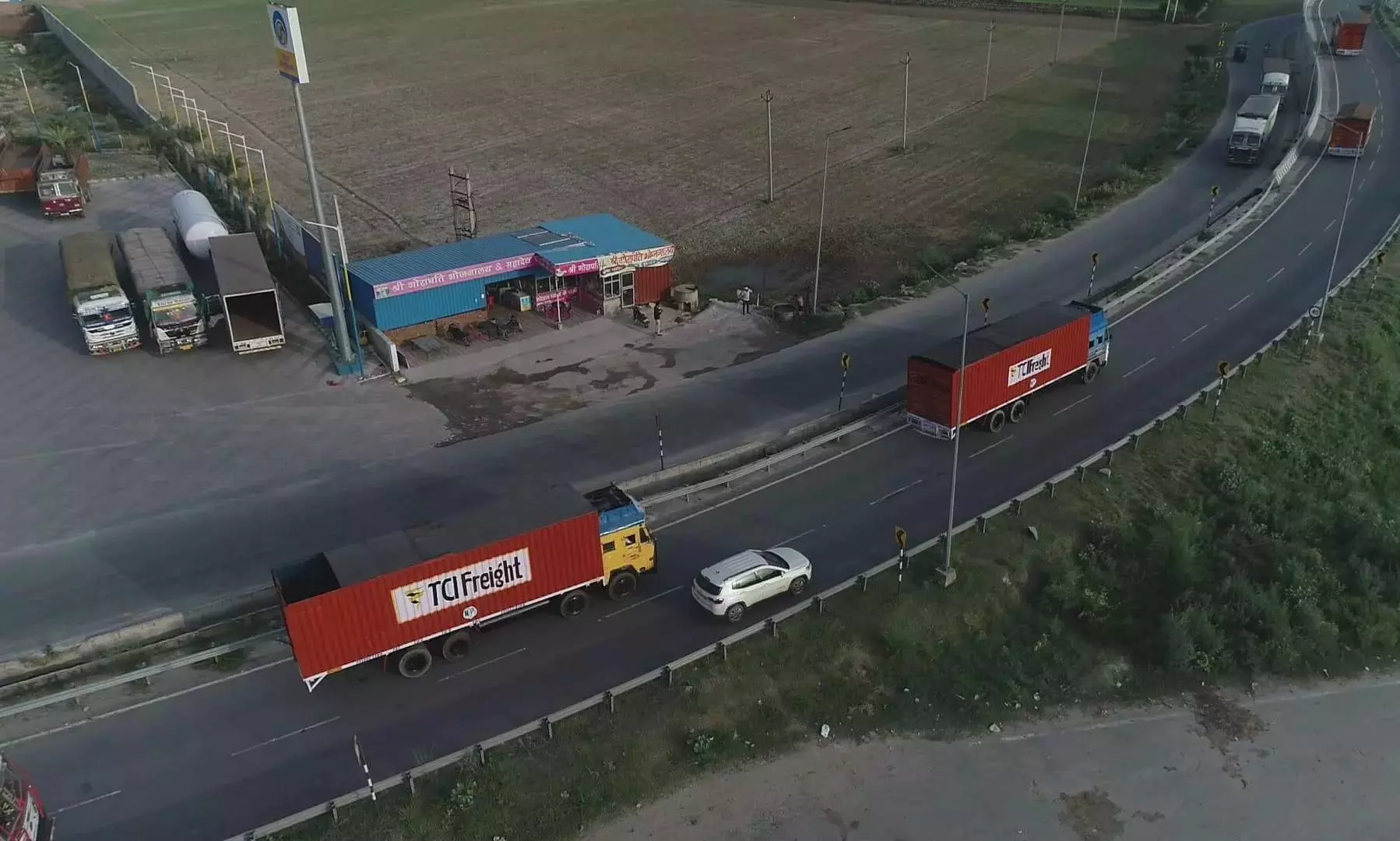 Transport Corporation of India (TCI), India's leading integrated supply chain and logistics solutions provider, reported a 5.5 percent increase in consolidated revenue at Rs 958 crore ($117 million) for the first quarter ended June 30, 2023.
Consolidated net profit increased six percent to 83.2 crore ($10.1 million), says an official release.
"The company has delivered consistent performance despite the industry headwinds of low consumer demand, slow-down in EXIM trade and moderate credit growth," says Vineet Agarwal, Managing Director, TCI. "Our warehousing, 3PL services & emerging vertical solutions have seen traction along with heavy demand in the automotive segment. In addition, brands will witness demand due to good monsoon and upcoming festive season.
"We continue to keep sustainability at the core of everything we do, thereby enabling our customers to meet their net-zero climate goals. TCI has committed to deploy zero emission trucks over the next 18-24 months to run on India's first zero emission road freight cluster as announced by Niti Ayog in collaboration with WRI India & World Economic Forum. Our investments in strengthening rail and coastal multimodal service offerings and building networks thereof remain."
While the freight division reported a six percent decline in revenue to Rs 475 crore, supply chain solutions division recorded a five percent increase in revenue at Rs 363 crore.
Manoj Tripathi new CEO of TCI SCS
The board announced the appointment of Manoj Tripathi as the CEO of TCI Supply Chain Solutions, replacing Jasjit Singh Sethi who is taking over as Chief Strategy Officer w.e.f September 18, 2023.
Tripathi has over 26 years of experience and has been associated with TCI since the beginning of his career in 1996.
An MBA from Nagpur University in Marketing & Finance, Tripathi has attended ISB Hyderabad- Executive Development Programme & IIM- Ahmedabad - Capstone Business Simulation.