The entire EV ecosystem is flawed and we want to fix it
Fyn Mobility is more than simply a service game; it is a game that begins with the product and involves various stakeholders.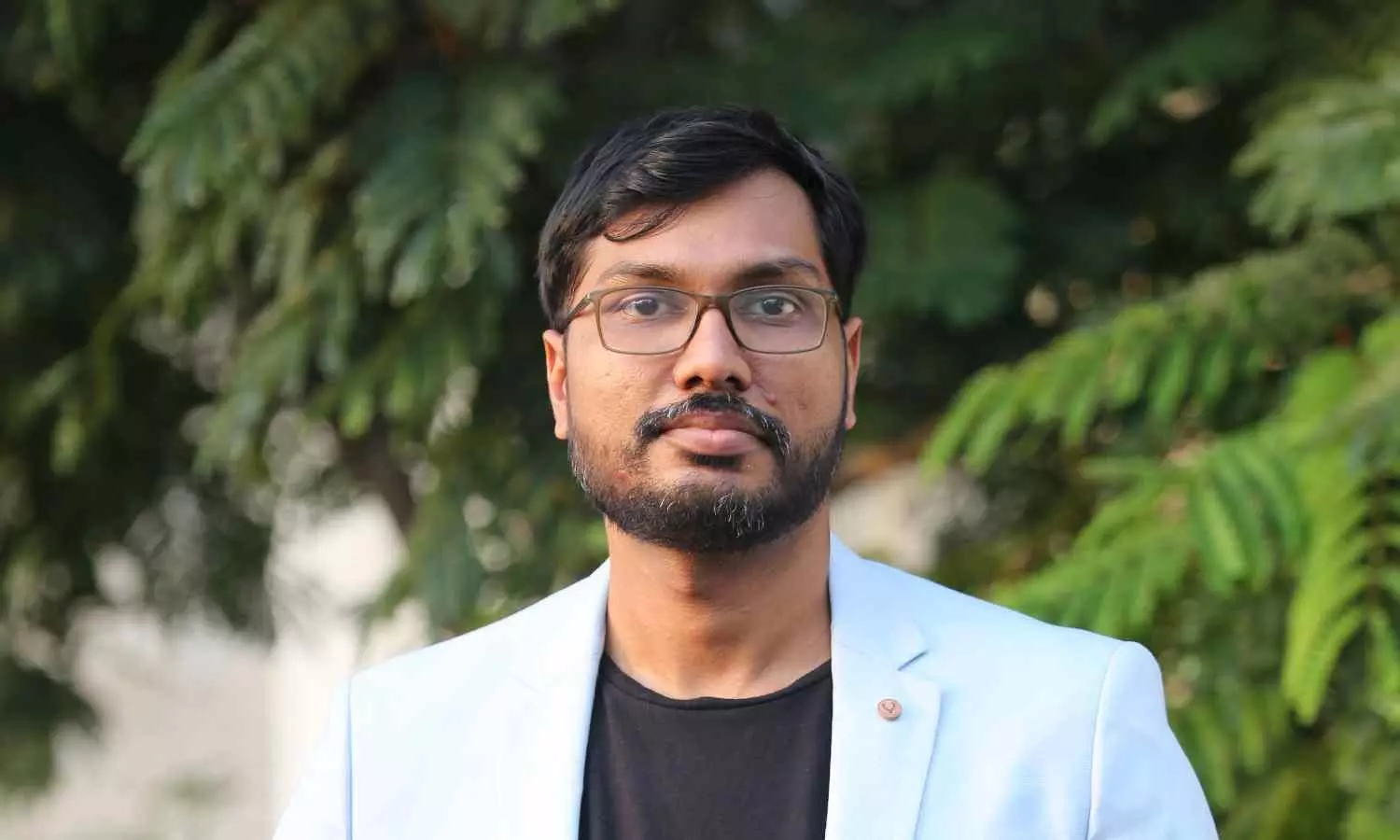 With reusable bags, sustainable gifting, and preferences for sustainable deliveries, the world is indeed making an effort towards sustainability.
It is necessary to consider the sustainability of the vehicle that is carrying the items in the logistics business. As the globe switches to electric vehicles (EVs), Bangalore-based Fyn Mobility envisions a day when all vehicles on Indian roads would be electric.
The start-up is bringing about this paradigm change by beginning to convert EV fleets of delivery firms, which will have a greater impact on our roads. Amazon, Flipkart, Big Basket, and Zepto are among the company's customers. Currently based in Bangalore, the company plans on expanding its business in Coimbatore and Gurgaon. They intend to launch their service in 10 cities by March 2023.
Zinal Dedhia spoke with Visakh Sasikumar, CEO & Co-founder of Fyn Mobility, to learn more about the company and their aim for sustainable transportation.
1. Tell us about Fyn Mobility, when was it started?
Fyn Mobility is a vertically integrated EV-as-a-service platform for last-mile logistics and commute applications. We are essentially a corporation that links products, finances, and services throughout the EV ecosystem. We began by creating EVs from scratch, selling two and three-wheelers EVs into the market, and attempting to fill a market gap that no other service provider offers. In 2021, we pivoted to the EVaaS model to solve last-mile connectivity.
2. What is your company's objective? Why would a company come to Fyn Mobility?
There are various stakeholders in the market that one has control on. You rely on a manufacturer, a third-party finance agency to purchase vehicles, and third-party service providers to service the vehicles in your fleet. So, what is the motive? If you're going to a major customer, they need safety, reliability, and to know you're scalable. These are the issues that Fyn Mobility is attempting to address. We feel the entire EV ecosystem is flawed, and all we want to do is fix it.
Fyn Mobility knew that in order to provide a service, you must first understand and manage the product. You need that size to grow that product and service in the market, which requires the assistance of a funding engine. And, when performing the service, you must understand how to maintain an EV and expand the EV fleet. As a result, Fyn Mobility is more than simply a service game; it is a game that begins with the product and involves various stakeholders.
3. How did Fyn Mobility identify the gap in the industry, and what services does it provide?
What happens if the EV catches fire? What if the vehicle stops functioning after two years? These are the most frequent EV concerns. After two or three years, the value of the EV is extremely low compared to selling an internal combustion (IC) engine, and the resale value will be very low, which is another concern. As a result, most B2B players do not wish to purchase EVs. They want to rent out EVs since they don't know how to maintain them and are unsure of their worth.
This is where Fyn Mobility comes in, since we created these vehicles, we know how to maintain them, and we are now attempting to anticipate the life of the vehicle from a specific application. We are developing this platform to assure that over the next two years, we will be able to precisely estimate the number of days the EV will operate in this specific application and that we will be able to command differential pricing in the market with zero downtime reliability.
4. What are the challenges that you are facing in the market?
One of our biggest challenges is dealing with the drivers. Drivers now want the flexibility that Ola and Uber provide, so they can select their working hours and earn more. The main issue for the drivers is that they must consider two factors, security and freedom. Some individuals grant freedom, which means there is no basic guarantee of payment; you are paid depending on the number of orders that you deliver.
We're trying to find hybrid models in which the driver is linked with us for as long as they want. Some parts are flexible, while others are fixed. In addition, we are establishing India's first driver community. We feel that drivers can make or break this business.
5. How are you preparing your company to overcome challenges?
The vehicle is our responsibility. If a vehicle doesn't run, we don't get paid, if the driver doesn't come we don't get paid, if the weather conditions are not favourable and we don't have orders, we don't get paid. So, these are some of the bigger problems in the industry since it is entirely variable, everything finally affects people like us. So we are trying to build tech in such a way that we understand every risk. We are redefining the logistics industry to make sure that as soon as companies like Amazon or Flipkart think about deploying, the vehicles are available in the market. The data transparency is zero because they don't know whether the service provider has got the vehicles and whether it is registered and how many vehicles will come on a particular day. We are trying to be the BlueDart in the logistics industry with the tech.
6. How are you different from the other service providers?
We are now the safest accessible fleet in the country since we come from a manufacturing background with EV manufacturing experience. We promise reliability because we will not only deploy the vehicles; we will provide complete statistics on how the vehicle will operate. The next step is sales, as we are quite familiar with the EV architecture. We are now attempting to acquire data that others are unable to share.
We are developing technologies on top of what a normal fleet produces. It will be so smart that we will be able to provide customers with a sense of what kind of situations may impact them, as well as a few preventative maintenance solutions. We are more than simply a service provider; we can take care of everything. We provide hassle-free last-mile solutions with drivers, maintenance and charging of the fleet.
7. If you are a service provider to Amazon, will the end customer need to pay a part of the charges for your service?
This is a current problem in the market. As an end customer, you will pay the same cost whether it is delivered with an EV or an IC engine. This is why differential pricing is necessary. We want to enter the Open Network for Digital Commerce (ONDC) platform shortly, where the buyer will be able to see Fyn's cost, as well as the vehicle and IC engine costs. There will be a price reduction since the client will be aware of the pricing of Fyn versus an IC engine. As an end user, you currently have no idea.
8. Can you tell us who are the investors of your company?
Fyn Mobility has raised $2.76 million till date from leading investors such as IPV and has seen participation from prominent family offices such as Sattva Group & Nanavati family and syndicates including Sincere Syndication and Conscience Multi-family Office. Industry stalwarts Arshad Sayyad, Vijay Ratnaparke, Shaji Koshy and professor Ashok Jhunjhunwala have also invested in these rounds.
9. Please share your next move and future plans
We are also working on India's first Fyn certificate, which will assess vehicles, establish technical specifications, and indicate that the vehicle is safe for certain purposes for X number of days.
Furthermore, we are attempting to become a logistical player for MSMEs and small firms. We aim to cross-utilize these EVs more for small enterprises and charge solely for delivery. That is what we are going into when we have a larger fleet, B2B will be one place, and we will also offer vehicles, which are free for us, to all MSMEs, or small firms, who will be able to utilize them at a lesser cost. As a result, rather than being only a B2B player, we intend to expand as an ecosystem player.