Stellar Value Chain Solutions announces restructuring, consolidation
The company has also decided to sharpen its focus on three sectors - consumer, e-commerce and automotive.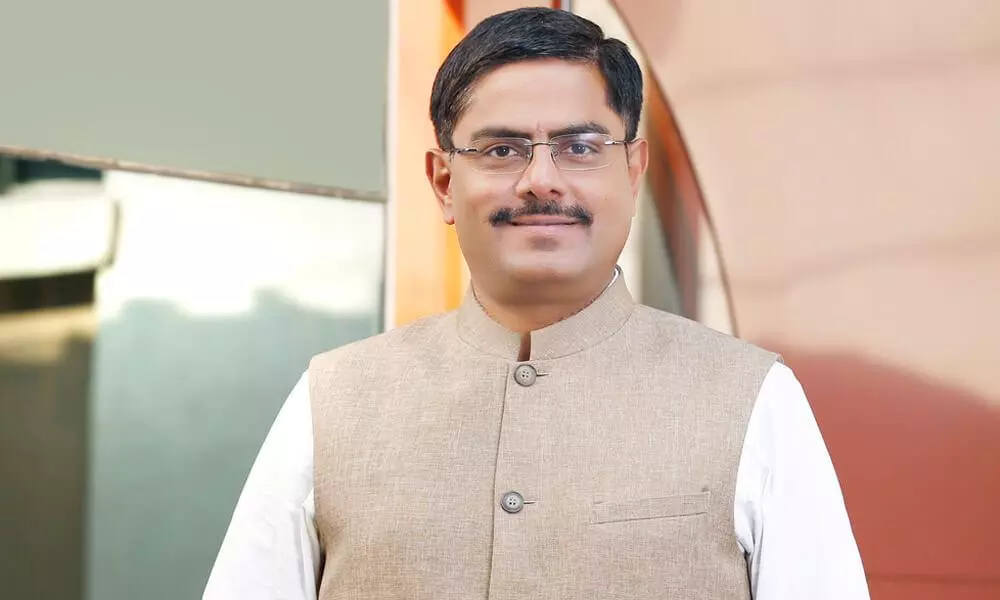 Stellar Value Chain Solutions has initiated a business restructuring by consolidating its different logistics solutions-led verticals under one roof as it plans to emerge as the leading integrated third-party logistics player covering 21 key cities in the post-pandemic world.

As a part of the plan, the company has also decided to sharpen its focus on three sectors - consumer (fashion, retail, durables, and consumer packaged goods – CPG), e-commerce and automotive and Industrial.
"Stellar Value Chain Solutions, a major player in the e-commerce and consumer sectors, has decided to strengthen its all-around capabilities in the automotive and industrial verticals as well," reads the release.
The company promoted by the logistics veteran Anshuman Singh has set up a new management structure to spearhead the post-pandemic growth strategy.
As per the new management structure, Amitabh Singh has been appointed as chief growth officer with a mandate to lead business growth for the two focus sectors - consumer and automotive. Amitabh has been leading the integration efforts of the acquired transportation businesses of Kelvin, Innovative Logistics and Patel Roadways.
Deven Pabaru, a veteran on the consumer side with three decades of rich experience will assume the role of chief business officer to lead the warehousing and fulfilment solutions business apart from continuing to spearhead the e-commerce business.
The company has also got on-board financial services industry veteran Mahesh Iyer as a chief business officer for the distribution solutions business. A London Business School alumnus, Mahesh has previously worked as the CFO of many large organisations and real estate companies.
In addition, Stellar Value Chain Solutions has appointed Dhaval Agarwal, a Columbia University MBA as head – strategy and investments to lead investor relations, corporate strategy, and fundraising. Dhaval will drive corporate strategy for the company along with fundraising initiatives to accelerate growth.
Mohan Das Menon, a chartered accountant and a logistics veteran with 35 years of experience has re-joined the company to boost service delivery to the automotive sector.
"By further strengthening our service delivery competencies in automotive in addition to consumer and e-commerce sectors and offering new-age technology-enabled integrated warehousing and distribution solutions across 21 key growth centres of India, we have effectively defined our value proposition to our customers. The integration of our capabilities puts us in a pole position to capture growth over the next five years with the supply chain solutions market expected to grow at a CAGR of 25 percent. Ahead of the festive season, our integrated supply chain solutions offer efficient, broad-based and agile distribution backbone to the companies for accelerating growth," said Anshuman Singh, CMD, Stellar Value Chain Solutions.
Stellar Value Chain Solutions has been pursuing its strategic vision to set up 21 Growth Centres in India which cater to over 80 percent of India's consumption and production. With the recent launch of its Growth Centres in Surat, Banur (Chandigarh) Nagpur, Raipur, Vijayawada and Patna, the company has fortified its presence in all the 21 major production and consumption centres of India.
With state-of-the-art infrastructure and technology leadership, the company aims to help its customers boost revenues and profits by improving service levels, enhancing fill rates, reducing supply chain costs, and thereby improving free cash flow.
Stellar Value Chain Solutions had acquired three independent transportation businesses - Kelvin Cold Chain (Cold Chain), Innovative Logistics (Express) and Patel Roadways (less-than-truckload/partial truckload) before the pandemic. These business verticals were run as independent businesses during the pandemic to fast-track distribution capabilities. In the post-pandemic phase, with all the 21 growth centres being fully operational across a 12 million square feet area, the transportation businesses are being fully integrated with the warehousing and fulfilment capabilities to build customer-focused integrated supply chain solutions.