SSI SCHAEFER and Brands for Less launch state-of-the-art automated roaming shuttle in Dubai
The groundbreaking solution comprises a VNA selective storage system for 4,350 pallets and an automated bin storage system with 123,000 totes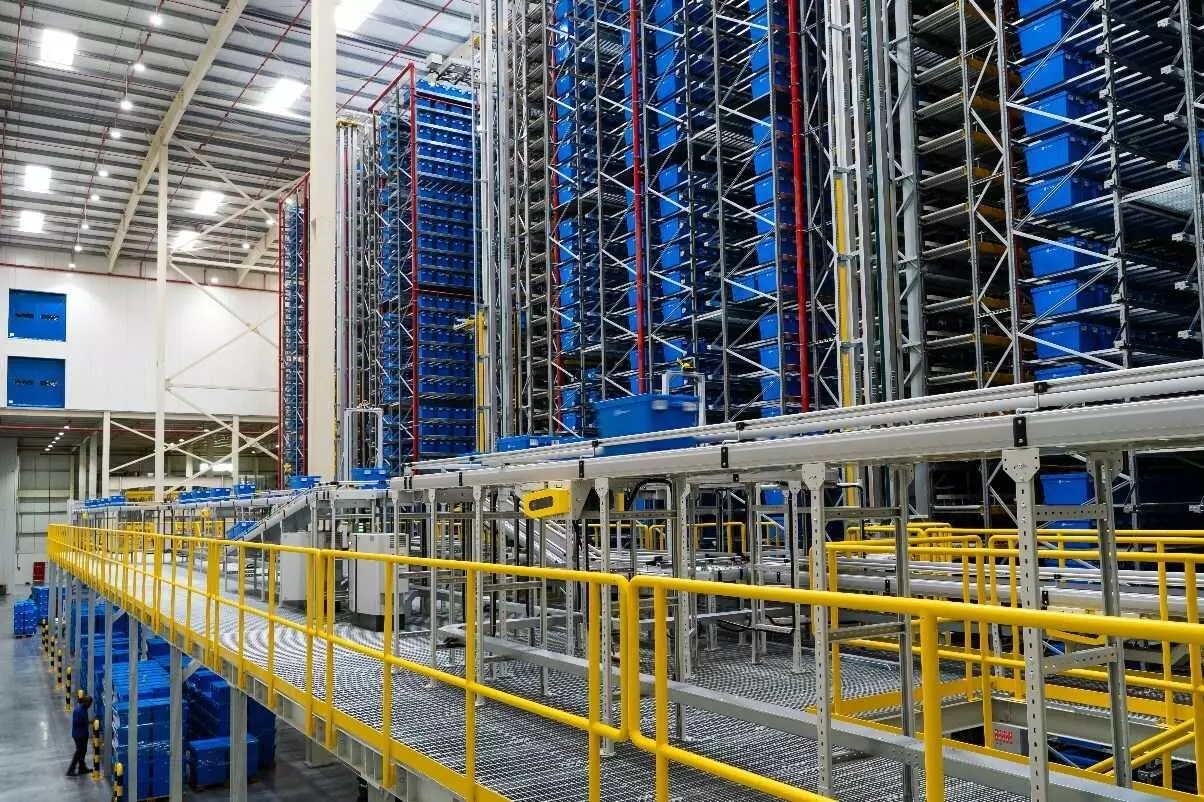 SSI SCHAEFER, the global leader of modular warehousing and logistics solutions, and Brands for Less announced the successful implementation of the first automated Roaming Shuttle in their distribution center facility in Dubai, United Arab Emirates recently.
The groundbreaking solution comprises a VNA selective storage system for 4,350 pallets and an automated bin storage system with 123,000 totes and it is set to revolutionize the retail logistics landscape, offering significant improvements in efficiency, storage optimization, and cost reduction for businesses in the industry.
Brands for Less, a renowned off-price fashion and homeware retailer, has served the Middle East and Europe for over 20 years through its 85+ stores, offering over 3,000 designer brands. In response to the growing need for streamlined logistics processes and reduced operational costs, Brands for Less turned to SSI Schaefer to develop a cutting-edge system tailored to the unique needs of retail businesses.
The 6,000 sqm facility now features a state-of-the-art VNA selective storage system for bulk storage and an automated bin storage system for small and medium-sized goods. Most goods are received in bins and cartons from a central Brands for Less import facility and are automatically stored in the bin storage system. Conveyors and vertical lifters deliver bins to pick-up points, where 32 roaming shuttles pick up the bins and store them in assigned locations.
"We are extremely pleased with the results of our collaboration with SSI Schaefer, as this automated storage solution has significantly enhanced our warehouse efficiency, allowing us to serve our customers better and meet their increasing demands. The system's flexibility will support our expansion across the GCC, as well as our growing e-commerce business," said Ayman Beydoun, Deputy CEO and Group COO of Brands for Less
Carsten Spiegelberg, Managing Director of SSI Schaefer MEA, added, "We are excited to be part of Brands for Less' amazing growth story in the Region by providing them with their first automated fit-out in their central warehouse facility in Dubai. This fully automated storage facility will provide Brands for Less a sound and flexible basis to support the growth expected in processing the supply of goods to their continuously expanding network of branches and increasing e-commerce business across the GCC and beyond."
For businesses seeking to optimize their logistics operations, the Brands for Less and SSI Schaefer collaboration serves as a prime example of how innovative technology can drive growth, improve efficiency, and reduce costs.
The cutting-edge solution by SSI Schaefer has enabled Brands for Less to strengthen its market position and cater to customers' specific and increased demands effectively. As automation will improve warehouse and logistics efficiency, SSI Schaefer's solutions are poised to become a game-changer for various industries, offering a scalable, customizable solution for businesses of all sizes.