Snowman Q2 revenue up 55%
Net profit zooms to Rs 2.6 crore; Snowman starts offering 5PL services to IKEA, Baskin Robbins and Tim Hortons.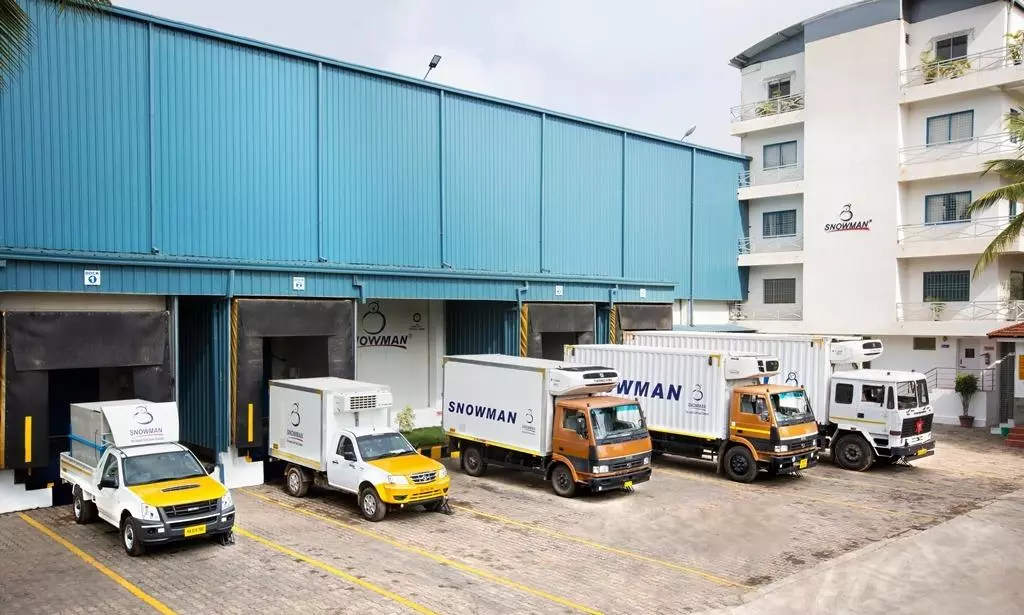 Snowman Logistics reported a 55 percent increase in revenue from operations at Rs 108.62 crore for the second quarter ended September 30,2022 as against Rs 70 crore in Q22022 on nearly doubling of revenue (up 181 percent) to Rs 37 crore from the dairy & ice cream segment and 79 percent increase in revenue from quick service restaurant (QSR) and ready to cook (RTC) business at Rs 23 crore.
E-commerce business logged 42 percent increase in revenue at Rs 4 crore. Healthcare and pharma segment revenue dropped 19 percent to Rs 5 crore.
While EBITDA increased 27 percent to Rs 24 crore from Rs 19 crore, net profit increased to Rs 2.67 crore from Rs 0.47 crore in the corresponding quarter of the previous year, says an official release.
"I am happy that the strategies and efforts are visible in terms of improved performance," says Sunil Nair, CEO, Snowman Logistics. "With the launch of 5PL services in the name of SnowDistribute, we expect to keep this momentum going. We have recently started offering this value-add service and will be rolling it out to more customers over the next few months."
Snowman has started offering 5PL services to IKEA, Baskin Robbins and Tim Hortons, the release added.
Prem Kishan Dass Gupta, Chairman, Snowman Logistics, adds: "This has been the best performing quarter in the Company's history in terms of revenue and EBITDA, and going ahead we see very good utilisation levels being maintained, and at the same time we are exploring new locations for setting up of both temperature controlled and dry warehouses."
While warehousing contributed to 48 percent of revenue during Q22023 and the segment registered a growth of 15 percent YoY, transportation was 27 percent of revenue with a YoY growth of 24 percent. "During the quarter, the company has started trading and distribution business which contributes to 25 percent of the revenue for the period."
Snowman is planning a new facility in Kolkata with 9,000 pallets in two phases, the release said.
Revenue increased 44 percent to Rs 196 crore and net profit more than tripled to Rs 5 crore for the first half of fiscal 2023.