Snowman Logistics Q1 revenue up 48%
Net profit increased to Rs 3.38 crore from Rs 1.89 crore in the corresponding quarter of the previous year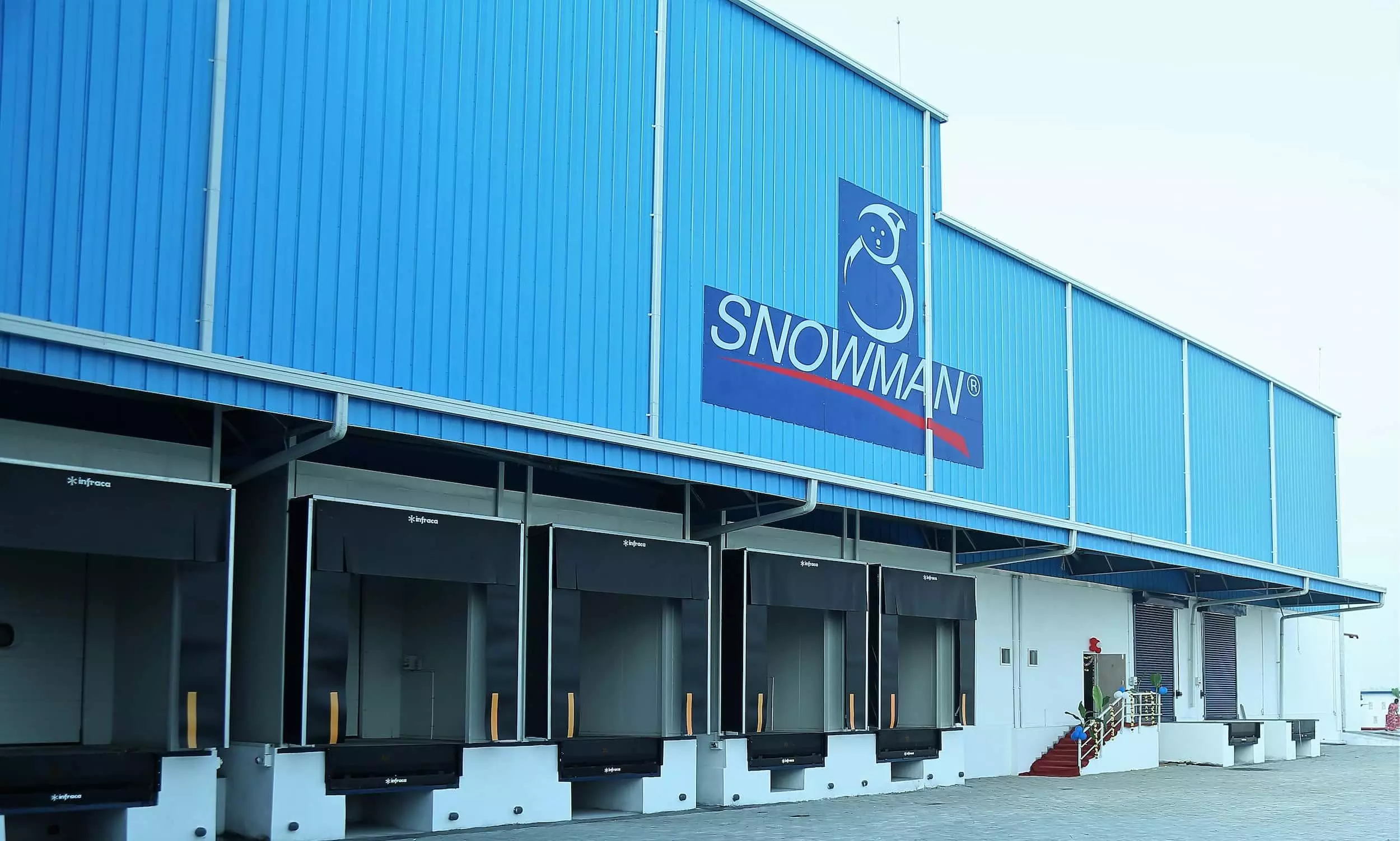 Snowman Logistics reported a 48 percent increase in revenue at Rs 128.77 crores for the first quarter of 2023 as against Rs 87.29 crores in Q12022.
"EBITDA increased to Rs 25.42 crores from Rs 21.26 crore, a 20 percent growth for the same period in the previous year and PAT increased to Rs 3.38 crore from Rs 1.89 crore in the corresponding quarter of the previous year, registering a growth of 79 percent," says an official release.
"We are happy that all our addition of capacities in last year have been fully utilised and are adding to our revenue and profit," says Sunil Nair, CEO, Snowman Logistics. "We are also experiencing robust growth plans by our key customers, giving us confidence in continuing our investments in expansion. We continue to boost our asset-light initiatives (SnowLink and dry warehouse leasing) to add capacity."
Prem Kishan Dass Gupta, Chairman, Snowman Logistics adds: "Snowman is on the cusp of high growth as we expand in three focus areas where we see demand growing very fast - our modern cold storage warehouses, asset-light dry warehousing management services and 5PL distribution. We have earmarked approximately Rs 200 crore of capex to be spent over the next 24 months, both from our internal accruals and debt. Customers are looking to move away from the unorganised sector to quality conscious service providers who can add value to their supply chain and give them reach to pan India markets, and Snowman is well poised to capture this demand growth."
While the dairy and ice cream segment more than doubled Q1 revenue to Rs 49 crore, the QSR & RTC segment reported a 38 percent increase in Q1 revenue at Rs 28 crore.
Warehousing services reported 11 percent increase in revenue at Rs 56 crore while transportation clocked a marginal (5 percent) decline at Rs 32 crore.
Key developments
*Snowman inaugurated a state-of-the-art warehouse in Pune with a capacity of 1,000 pallets. This facility is dedicated solely to serving Coca-Cola operations.
*Snowman announced the deployment of 20 brand new 40-feet trailers and 50 new reefer vehicles in the first quarter; and
*The Cheemasandra warehouse, situated in Bengaluru,has been awarded an AA+ grade by the Brand Reputation Compliance Global Standard (BRCGS), making it the first cold storage facility in India to achieve this recognition.
With 91 percent capacity utilisation and 2,400 employees, Snowman handled 414,449 pallets in the April-June quarter. Snowman Logistics offers 45 strategically located warehouses across 19 cities including the key markets of Mumbai, Chennai, Bengaluru & Kolkata.