Snowman becomes first Indian cold chain company to offer 5PL services
The company now offers distribution and consolidation services, including sourcing on behalf of customers & full inventory management, in addition to existing 3PL services.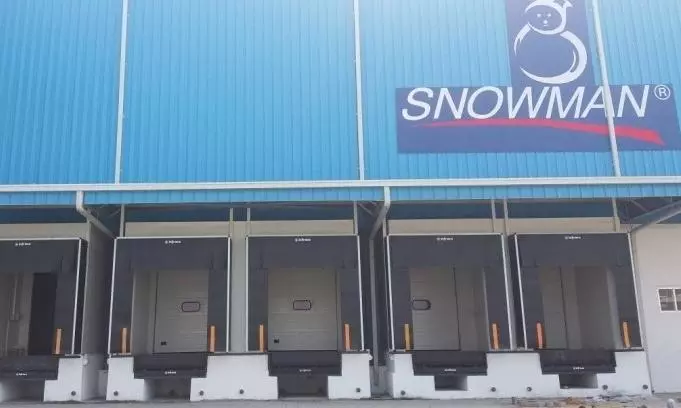 Snowman Logistics announces the launch of Fifth-Party Logistics or 5PL services in India.

"We are the first company to introduce this service in the cold chain logistics and supply chain management sector in India," reads the release.
5PL companies operate as an aggregator for 3PL companies.
Sunil Nair - CEO of Snowman Logistics, says, "The launch of 5PL services has opened up a huge opportunity for us to convert our existing 3PL accounts to 5PL accounts. Being the industry leader in cold chain and integrated solutions for the last three decades, this is a win-win situation for us and our customers. By using our expertise, network of suppliers and customers and offer distribution and consolidation services in addition to our existing solutions, we are now offering one-stop distribution services, right from the manufacturing plant to the consumption points through which we are able to add further value and enhance earnings from our existing businesses without needing to invest in infrastructure. We have already started offering this service to IKEA, Tim Hortons and Baskin Robbins and are targeting aggressive growth in this segment."
The company reports that the need for 5PL services has grown incrementally in the last couple of years due to the development of e-commerce businesses, the rise in international trade activities, and the increased complexities in supply chain. The post-pandemic rise in the ready-to-eat and ready-to-cook food categories is also a major reason for the boost in the 5PL service segment in this sector.
Leveraging this growth, Snowman Logistics now provides distribution and consolidation services, including sourcing on behalf of its customers, in addition to the existing bouquet of 3PL services of transportation and warehousing. In this model, we operate as an integral part of the client's organisation, develop suppliers, negotiate pricing on behalf of customers, audit manufacturing plants, share production/requirement planning, buy stocks from them, consolidate in warehouse, and sell to the clients. The vendor onboarding process is done by the Snowman Quality Team after an extensive quality audit, commercial benchmarking and due diligence.
Mohit Khattar, CEO, Graviss Foods – Baskin Robbins, testifies, "Snowman has been our 3PL partner for the last decade or so. Their national presence, experience in cold chain logistics and quality infrastructure across cities adds value and assurance to our partners and to our operations. Now, their added bouquet of services presents new win-win opportunities for us to collaborate further and grow our respective businesses."