Porter expands to international market with its foray into UAE
Launches intra-city logistics services in the city with Light Commercial Vehicles, and two-wheelers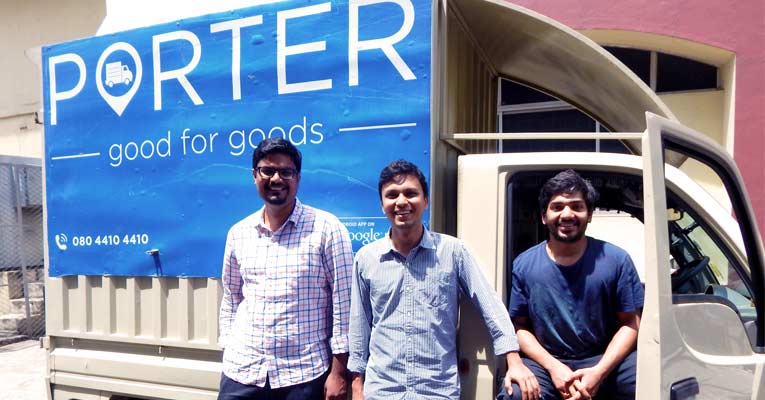 Porter, India's leading tech-based, on-demand logistics company has recently announced its expansion overseas with entry to UAE offering its intra-city logistics services in Dubai. The company will provide a tech-enabled platform to ensure hassle-free deliveries through its LCVs and 2-wheelers addressing the gap in intracity logistics requirements in the region for small package delivery requirements of both personal requirements and businesses.
Presently with more than 20,000 + customers onboard, Porter plans to make an investment of $6 million in UAE for the next 3 years. Additionally, the company is looking to bolster operations in these cities and further increase its customer acquisition by 2x to 40,000+ and vehicle base by 3.2x to 800+ by March 2024.
Porter offers cost-effective solutions that can help in improving lower vehicle utilization, increasing the competence of the system, and ensuring the availability of appropriate vehicles for customer requirements. This will also result in efficient intracity logistics, lesser rates for customers, and more earnings for driver-partners. The company currently has 300+ LCVs on the platform and recently introduced 15 two-wheelers to expand its operations in the region.
Pranav Goel, CEO & Co-Founder, Porter said, "We are thrilled to enter UAE as our first overseas market. With Dubai being the hub of global business, we expect to scale our business exponentially in the market, especially with the business-friendly policies and infrastructure that the region has to offer. This expansion will act as a catalyst in ensuring a holistic growth of the intra-city logistics ecosystem and contributing to generating employment opportunities for driver-partners and offering economical and efficient solutions backed by technology to the customers."
"We are happy with the response that our platform has received and our learnings from the Indian market will help us in accelerating our growth in the UAE. Our model helps to bring efficiency into the system by addressing issues such as lower utilization of vehicles, unavailability of the right vehicle type, and high cost for customers. This expansion should help provide a logistics solution for businesses as well as offer consumers direct control over their deliveries," said Ankit Dwivedi, AVP - International Business, Porter.

The company looks forward to tapping more potential opportunities in the intra-city logistics segment in the future for scaling its business. Founded in 2014, Porter is one of India's leading logistics companies providing a spectrum of intra-city and inter-city services. Porter has serviced over 1.3 crore customers across 19 cities in India, with a workforce of 2,600 employees.